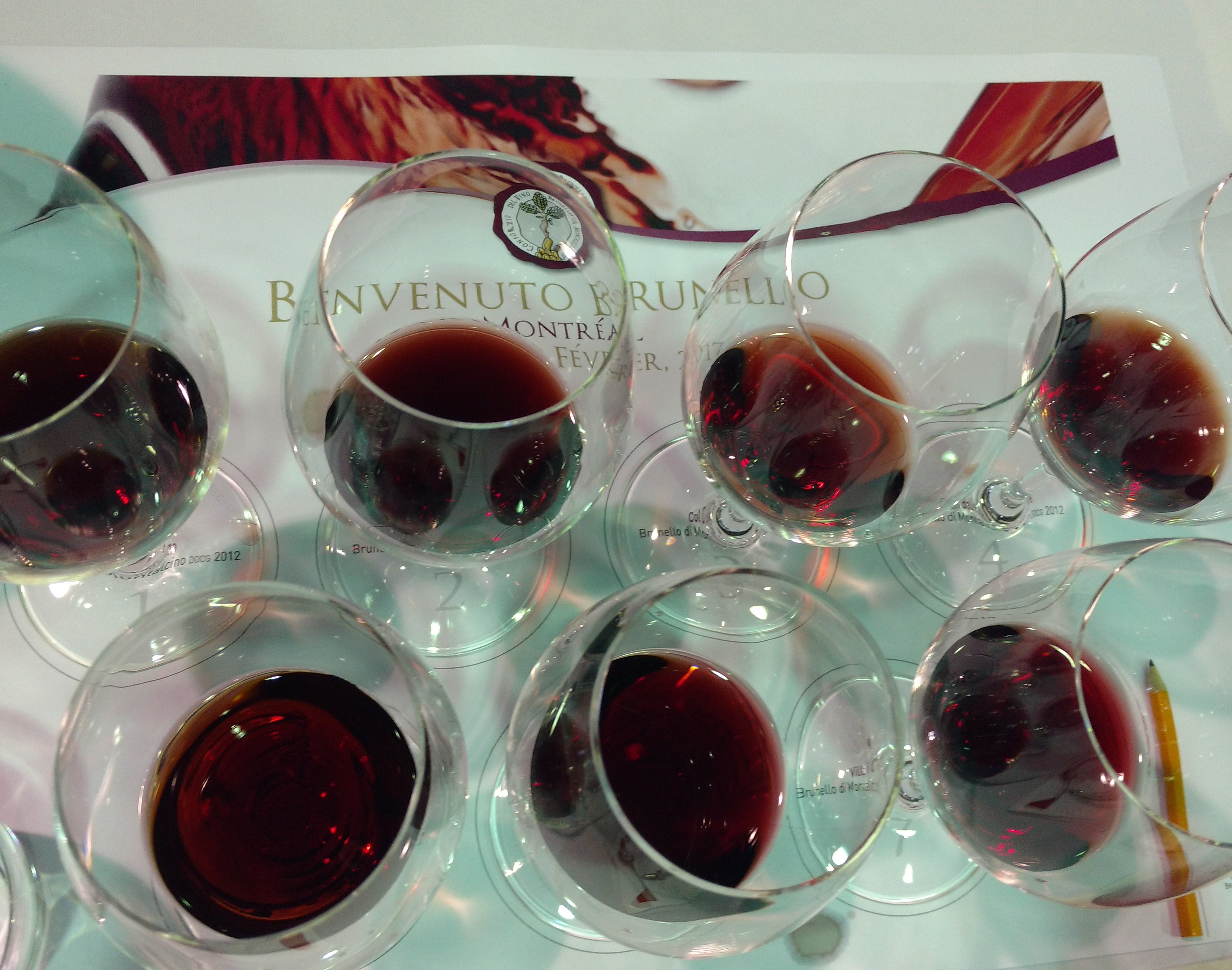 The Brunello di Montalcino Wine Consortium was created in 1967, in the aftermath of the DOC, as a free association of producers intent on protecting their wine, to enhance its features and promote the wines internationally.
Every year in February the Consorzio del Vino Brunello di Montalcino organizes an event called "BENVENUTO BRUNELLO". On this occasion the new wines on the market since the beginning or the new year are presented. Montreal was blessed to receive this association and the introduction of the 2012 vintage in collaboration with the Italian Trade Delegation. On the same occasion a commemorative tile is placed on the walls of the old Town Hall each year in Montalcino and the Leccio d'Oro Prize is awarded.
Le Consorzio del brunello del Montalcino a été créé en 1967, à  la suite de l'introduction de la DOC, en tant qu'association gratuite de producteurs ayant l'intention de protéger leur vin, d'améliorer ses caractéristiques et de promouvoir les vins à  l'international.
Chaque année en février, le Consorzio del Vino Brunello di Montalcino organise un événement appelé "BENVENUTO BRUNELLO". À cette occasion, les nouveaux vins sur le marché depuis le début de la nouvelle année sont présentés. Montréal a été choyé de recevoir cette association et l'introduction du millésime 2012 en collaboration avec la délégation commerciale italienne. À la même occasion, un carreau commémoratif est placé sur les murs de l'ancienne Mairie chaque année à  Montalcino et le prix Leccio d'Oro est décerné.
A WORD ON MONTALCINO
With an educating seminar and later tastings, many producers wepresented their different wines from the different appellations: Brunello di Montalcino 2012, Riserva 2011, the very fruity Rosso di Montalcino 2015, San Antimo and even a sumptuous moscadello di montalcino.
The origin of the name Montalcino is quite mysterious. It may come from the Mount lucinus named after the Lucina roman goddess (juno for the greek) or it may be derived from Mount of Llcinus which means the mount of holm oak. Holm oaks are widespread in the region and even part of the coat of arms of the municipality.
Avec un séminaire éducatif et des dégustations ultérieures, de nombreux producteurs ont présenté leurs différents vins des différentes appellations: Brunello di Montalcino 2012, Riserva 2011, le très fruité Rosso di Montalcino 2015, San Antimo et même un somptueux moscadello di montalcino.
L'origine du nom de Montalcino est tout à  fait mystérieuse. Il peut provenir du Mont Lucinus nommé d'après la déesse romaine de Lucina (juno pour le Grec) ou il peut être dérivé du Mont de Llcinus qui signifie le mont de chêne vert. Les chênes verts sont très répandus dans la région et même une partie des armoiries de la commune.
MY FAVORITES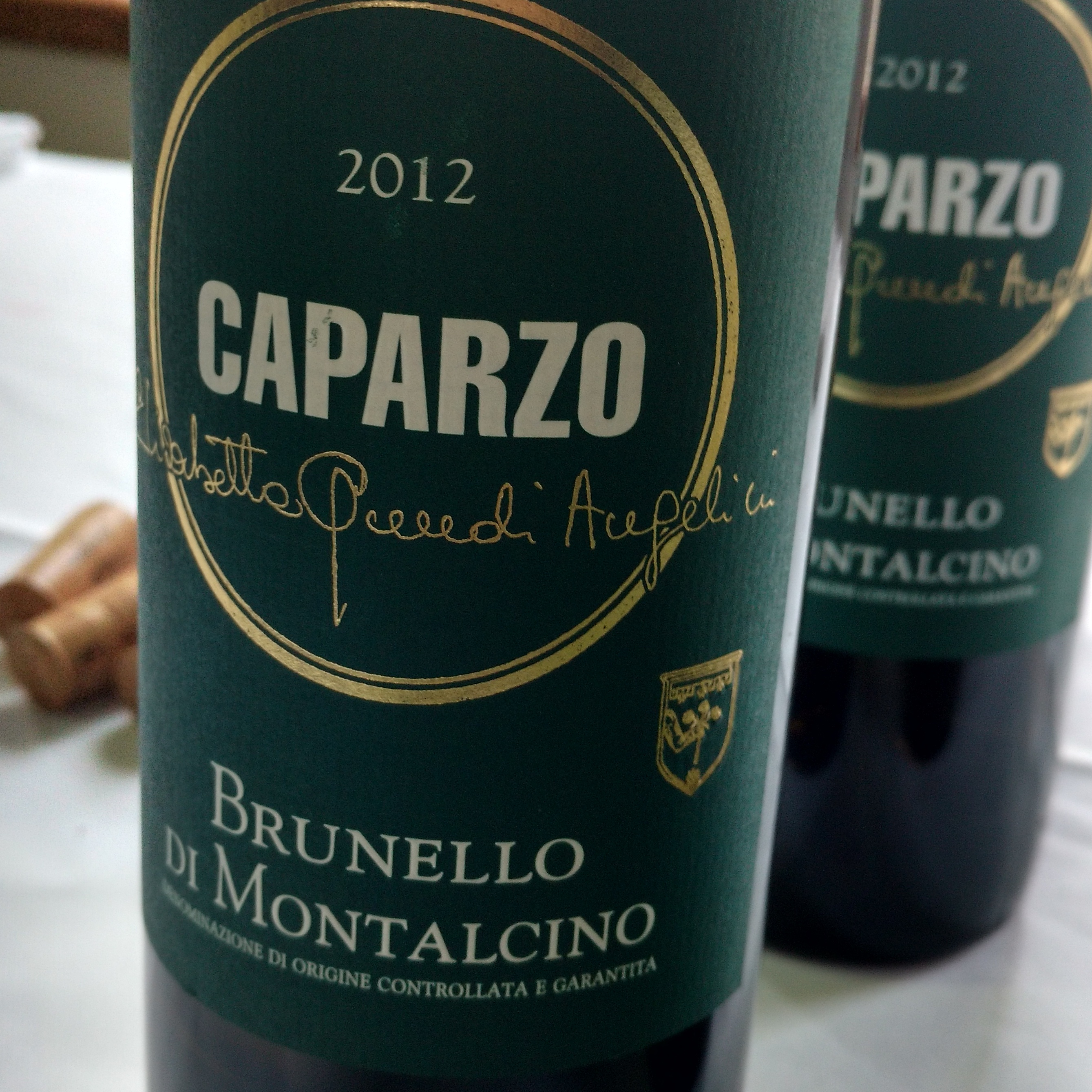 The origins of the placename Caparzo are still unknown. According to some people, the name Should drifts, as shown by ancient maps, from Ca 'Pazzo ; according to Functional others, the term Should drifts from the Latin Caput Arsum and Should indicated to "place touched by the sun."
Les origines du lieux-dits Caparzo sont encore inconnues. Selon certaines personnes, le nom devrait dériver, comme le montrent les cartes anciennes, de Ca 'Pazzo; Selon l'idée plus fonctionnels, le terme devrait dériver du latin Caput Arsum et devrait indiquer «endroit touché par le soleil».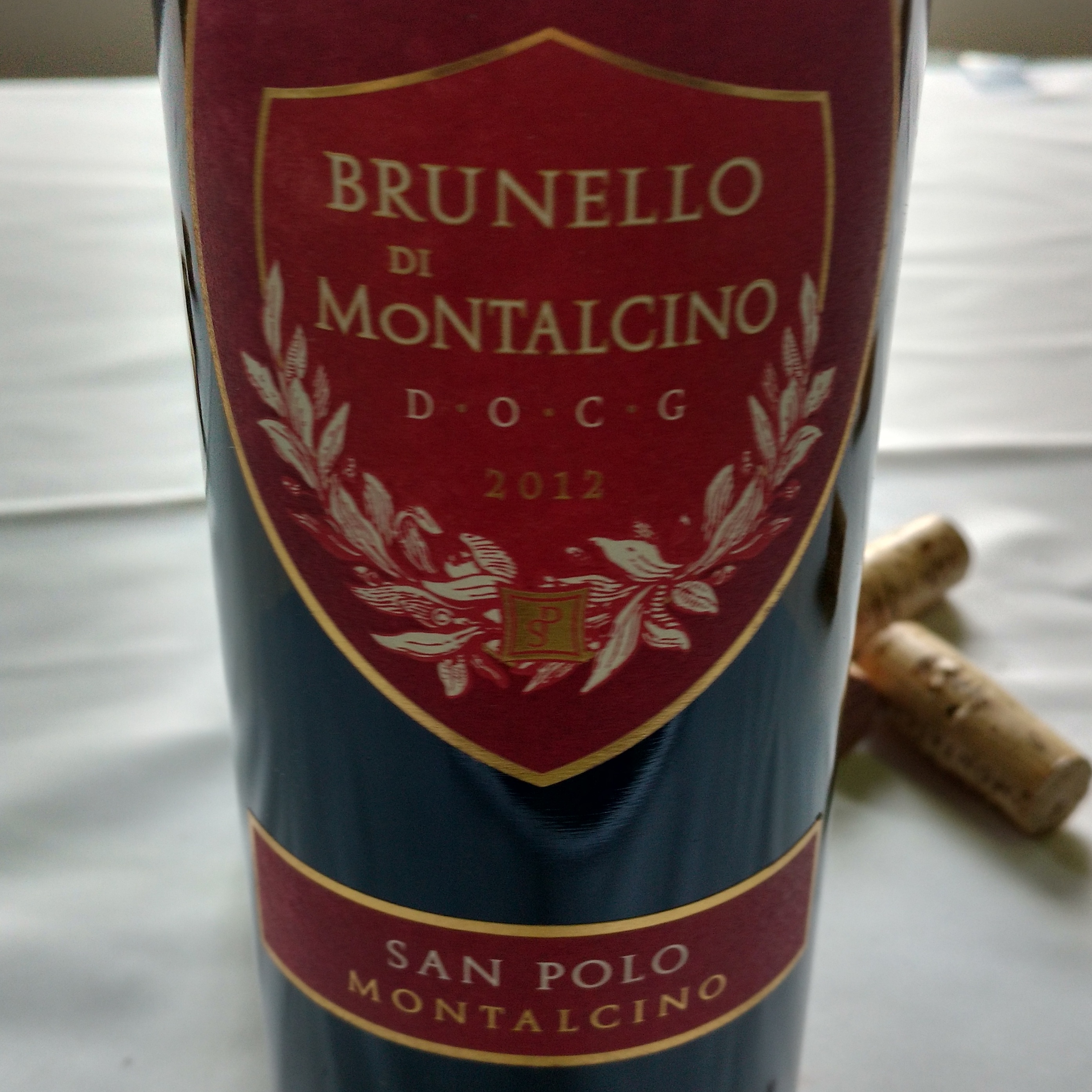 San Polo is situated in Podernovi, on the southern slope of Montalcino. The valley is called Sant' Antimo and there too, almost at touching distance, stands Mount Amiata. The locals call this area a "Mezzopane", meaning that to admire the beautiful view is to 'take one's fill', like food for the soul.
San Polo est situé à  Podernovi, sur le versant sud de Montalcino. La vallée s'appelle Sant 'Antimo et là  aussi, presqu'au bout des doigts, se dresse le mont Amiata. Les gens du coin appellent cette zone «Mezzopane», ce qui signifie que l'admiration de la belle vue est comme «prendre sa part», comme un repas pour l'âme.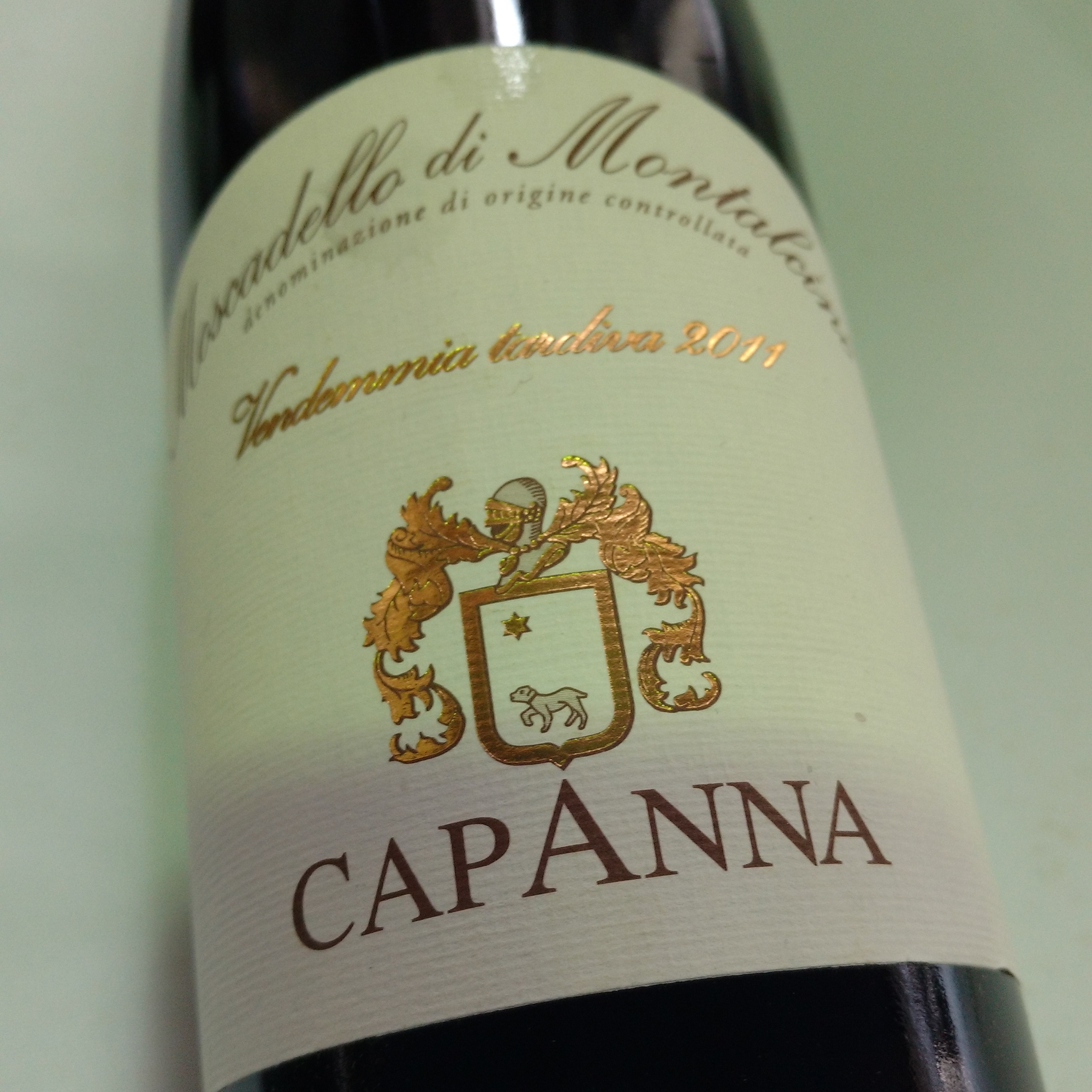 A Rich and amazing nectar like drinking golden, complex honey. Moscadello di Montalcino was established as a DOC in 1984 to perpetuate the tradition of the moscadello in Montalcino.
The Capanna farm, owned by the Cencioni family since 1957, is located in the Montosoli area, to the north of Montalcino. It was founded by Giuseppe Cencioni and, helped by his sons Benito and Franco, it was one of the first farms of the modern period of Brunello. They started their own wines in the 1960's and after Brunello di Montalcino was granted DOC status in 1966, Giuseppe was one of the 25 founders of the Brunello di Montalcino Consorzio del Vino.
Un nectar riche et incroyable comme du miel doré et complexe. Moscadello di Montalcino a été créé comme DOC en 1984 pour perpétuer la tradition du moscadello di Montalcino.
Le domaine Capanna, propriété de la famille Cencioni depuis 1957, est située dans la région de Montosoli, au nord de Montalcino. Il a été fondé par Giuseppe Cencioni et, aidé par ses fils Benito et Franco, était l'une des premières fermes viticole de la période moderne de Brunello. Ils ont commencé leurs propres vins dans les années 1960 et après que Brunello di Montalcino ait obtenu le statut de DOC en 1966, Giuseppe était l'un des 25 fondateurs du Consorzio.