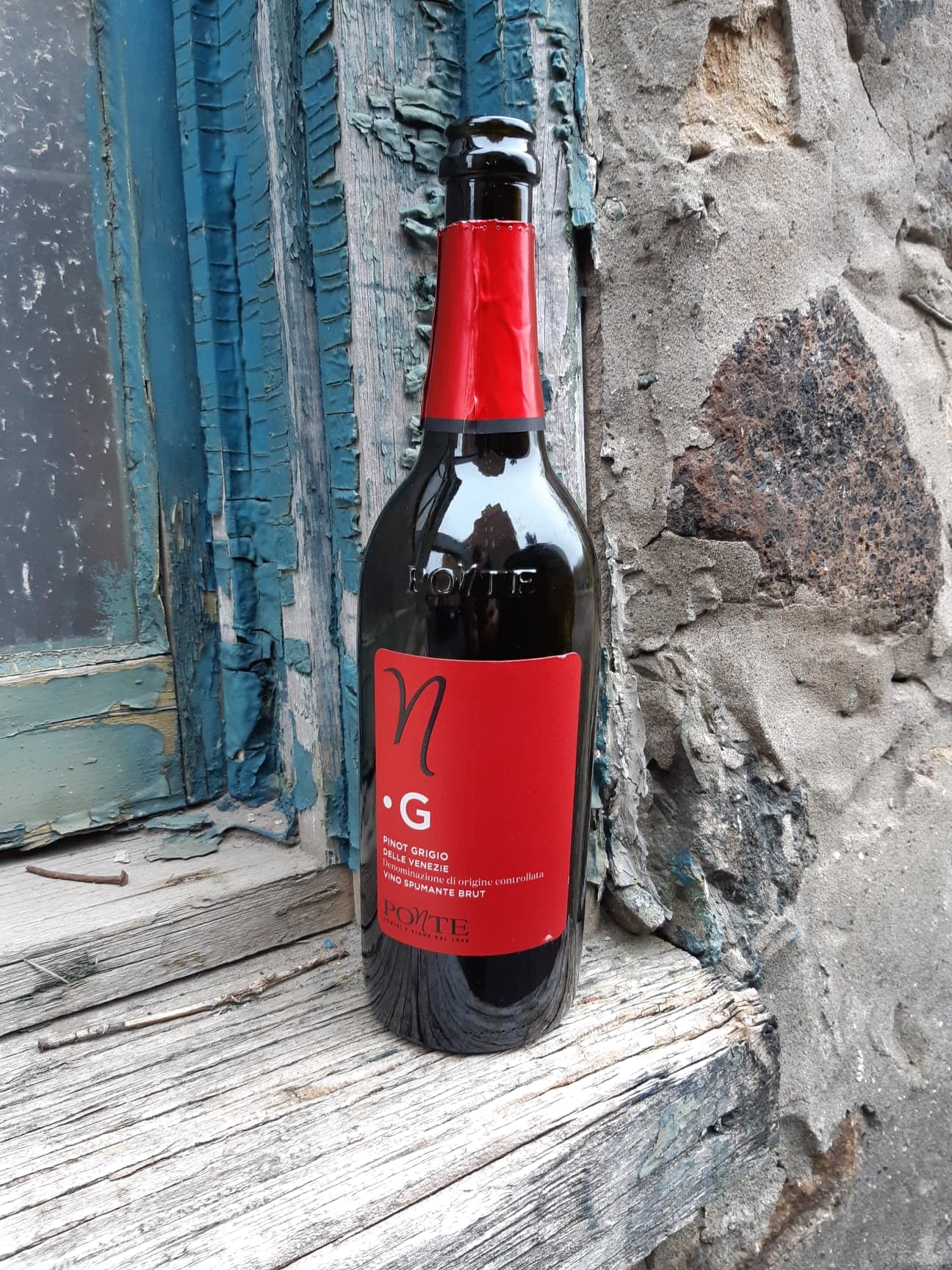 Delle Venezie is one of Italy's best-known wine designations, made famous by the huge quantities of crisp, light Pinot Grigio. If you have an Italian Pinot Grigio, there's a very big chance it comes from there! The territory historically presents a unique microclimate that has allowed the production of wines with specific characteristics and a particular specialization in the production of Pinot grigio. Alps, sea, rivers, and garda lake all surround this cool climate area with an intensely acidic framework.
Did you know the appellation actually allows Spumante (sparkling wines) too! Here's a perfect example.
Located in Conegliano, in the wine region of Veneto, Italy, the Ponte wine cooperative has been working with the region's best growers for more than 70 years. Founded in 1948 by a small group of farmers, the company now represents over 1,000 family vineyards who farm some 2,500 hectares of land, ensuring quality production that respects the land and the environment, and gives back to society. I found Coop are often overlooked and underrated, but the fact is they are incredible assets to their respective region's development.
The Ponte Pinot Grigio Spumante comes from grapes grown in one of the areas of the Prosecco region. It has delicate fruity aroma with notes of evergreen citrus, dried flowers and green almond bitterness. The palate is simple, with limited effervescence, but it still has that interesting touch of bitterness. Overall, it's a good bubble to discover, especially at 16,75 $