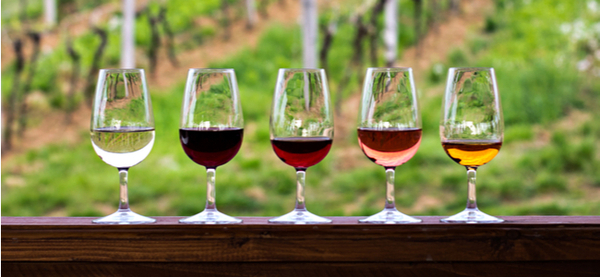 The world of wine is spectacularly rich given the range of flavors and types available. Accordingly, there is no better way to engage the senses and excite friends and family than trying multiple bottles in a single session with a tasting.
To make the most of a wine tasting, you need to have a knack for picking the right theme, guest list, table, food, and supplies to host a successful party. Keep reading for a walk through the steps for hosting in style.
Select A Theme
While you can make a random selection of wines or pick from wine club plans for a more curated experience, a theme sets the tone to your tasting like nothing else.
Take a look at the different types of themes you can use below.
Wine Regions can be sampled by picking one region and assessing the qualities of several wines
Blind Tasting is where you hide the wine label, only to reveal it at the end
Wild Varieties can be assessed by sampling the same varietal from different regions
Vintage tasting refers to picking one wine and several vintage versions of the same bottle
Budget Tasting is when you set a budget for the wines that can be brought by guests joining the party
Limit the Guest Count
Considering expensive cases of Old World reds from your favorite red wine club online? That sounds grand, but you need to know the total guest count before purchasing. Here's what you need to do:
Keeping the guests below 10 brings out intimate moments. Moreover, you might need duplicate bottles of the same wine if you decide on higher numbers of guests
The rule of thumb is one wine bottle per person, whereby 12 two-ounce pours are available from one bottle containing 24 ounces
When you're just getting started, go with a small pour so that guests don't get tipsy too quickly
Choose the Food
Matching culinary delights with a wine tasting is more serious than a wedding party. In fact, serious wine enthusiasts pair food with wines by the acidity, tannins, sweetness, alcohol, and other characteristics.
The following are possible suggestions for pairing different dishes with all manner of wines.
Red Wine: Steaks, lamb chops, BBQ, chocolate desserts, and aged cheese
White Wine: Seafood, poultry, roasted meat, salads, herb patties, and aged cheese
Rosé Wine: Soft cheeses, salads, tartelettes, charcuterie, roasted veggies, rare lamb, and salmon
In addition to the above, make sure that you notify the guests about the spread to avoid allergy issues beforehand. Another professional tip for hosts is to stick to bite-sized food.
Get The Supplies
When you're throwing a birthday party, you can get away with just cake, but for a tasting, you definitely need the following.
Glassware: Arrange one to two wine glasses per person for comparing effortlessly
Water: Keep a jug of water or more on the center table
Notes: Provide a sheet of paper and pens to facilitate noting wine information
Palate cleanser: From bread to crackers, apple slices, banana or pickles will do the job
Spit bucket: Make sure every guest has a personal bucket or vessel if they prefer to spit wines after tasting instead of drinking everything
Set A Table
Thinking of ordering pink libations from your favorite Rose wine club? You might want to look at how experts set the table for wine tasting occasions first because it sets the ambiance of your party.
The following lists the most important tips for beginners.
White tabletop: You can use a long satin fabric or a craft roll of white paper to set the table in white so that everything on it remains clear to the guests
Scents: In addition to notifying your guests that strong perfumes and scents can clash with the senses required for wine tasting, avoid room fresheners, potpourri, and scented candles
Wine Preparations
Should you uncork the bottle and immediately pour at will during a wine tasting party? Absolutely not. Here is the serving etiquette to keep in mind when hosting your own tasting party:
Red wine: Store reds for 1.5 hours before serving at 55°F to 65°F depending on its body
White wine: Chill whites for up to 2 hours in the refrigerator at temperatures ranging from 45°F to 60°F based on body characteristics
Rosé wine: Serve Rosé at 46°F to 60°F based on whether it's sweet or dry
You can also use aerators, decanters, and other cooling techniques to retain the temperature of the wine after uncorking. Moreover, don't forget to let the wine breathe a bit after opening.
Bottom Line
A wine tasting party is nothing like a regular party. Starting from the theme to the vibe of the party, guest list, food, and supplies, a tasting comprises many steps for hosting a memorable experience your guests will treasure.
Follow the directions above when setting the table and serving bottles from your favorite wine club so that you have an unforgettable time.