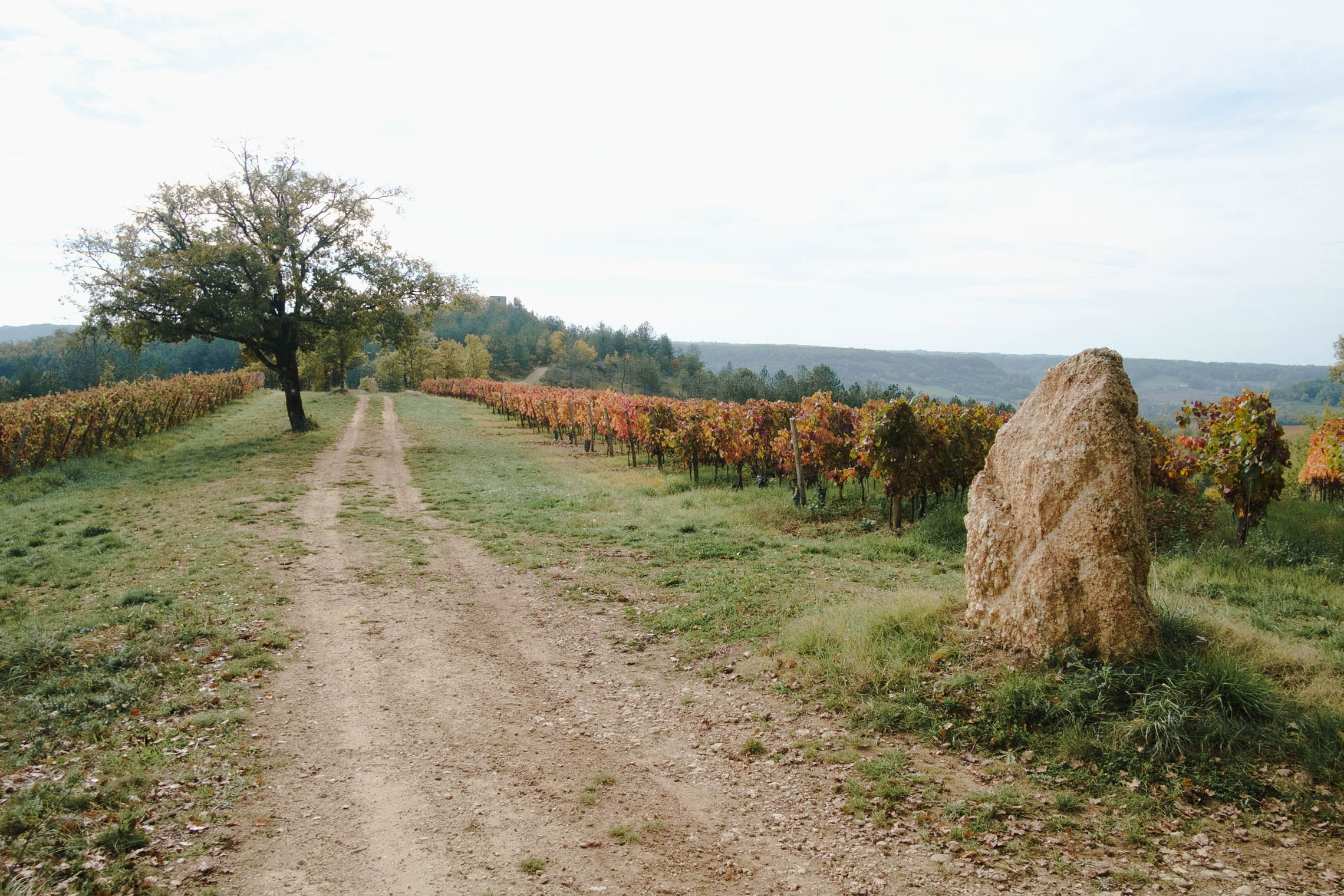 Les Vignobles Laur Côtes du Lot Paradoxe de Malbec
Vignobles Laur has been in the heart of the French South-west viticulture for 6 generations going back to 1881. This superb estate of 46 hectares, planted on the hills around the tiny & hilly village of Floressas in the department of the Lot. It might be 30 km away from the medieval town of Cahors, but they share the very same history and bond toward the culture of the black wines, Côt.
The official Cahors viticultural area spreads for 25 miles (40km) along a tightly meandering section of the Lot River. The Lot rises in the hills of the Massif Central and winds slowly westwards through the southern French countryside before flowing into the Garonne, which then continues on to Bordeaux. This navigable link with the port of Bordeaux (and export markets beyond) was once of vital economic importance to Cahors' winemakers. The Bordelais also benefited from the connection, not just because they imposed high taxes on the incoming wines, but also because they blended the dark, rich Cahors wines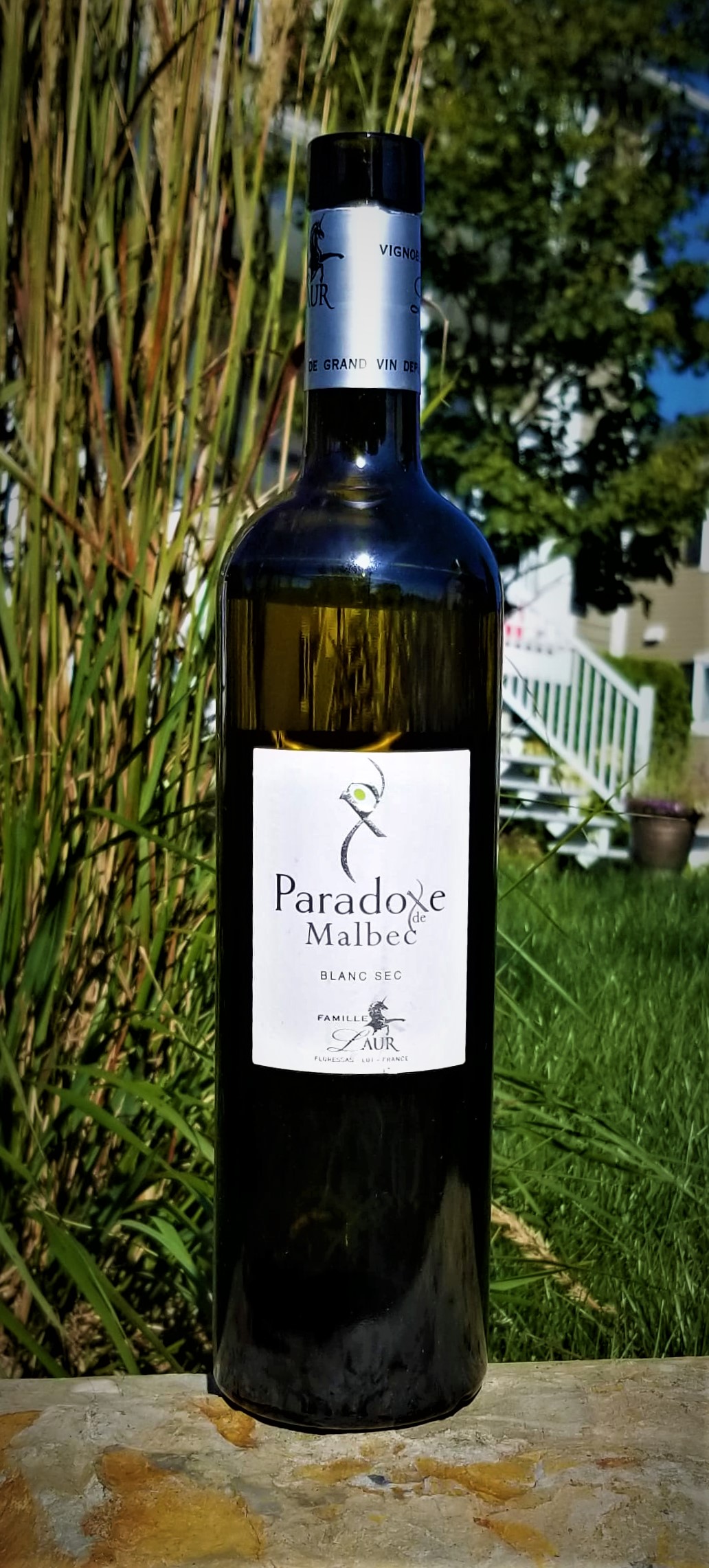 with their own, which in those times often lacked color and depth. It wasn't without good reason that Malbec was introduced to the vineyards of Bordeaux in the 18th Century. The key vineyard sites for Cahors wines are roughly divided into two categories. Those on the gravelly slopes between the plateaux and the rivers turn out more approachable, fruitier. Those on the limestone plateaux of the area (known as the Causses) produce more tannic, longer-lived wines. Vignobles laur has the avantages of the latter with intricate clay – limestone ferruginous soils, and an ideal exposure ensuring a privileged sunshine for the vine. They work exclusively with Malbec, even if they weren't afraid to think outside the box and use the full potential of this unique grape varietal.
The typical Cahors wine is darkly colored and has a meaty, herb-tinged aroma, with hints of spiced black cherries and a whiff of cedar. Their selection of Malbec-based wines is impressively representative of the terroir typicity and local potential. From the great Grande reserve, to the iconic Horus cuvée and even within the Cuvée "Le vin de mon pépé" in remembrance of the know-how of previous generation, in tribute to their grandfather (Maurice), who is behind the revival of our vineyard after phylloxera and replanted Malbec in the 1960s. All have a precision, tension and concentration you'd be looking forward to.
Continually striving to improve and innovate, the latest range of wines is called 'Paradoxe'. Made 100% from Malbec, they are revolutionary wines, with a dry white – yes white. The Paradoxe de Malbec dry white is a wine with extraordinary depth of flavour, almost colourless, yet with plenty of body and a long but crisp finish. There's a tart, textural character with fleshy peach and nectarine aromas. The Paradoxe has pure flavors and unique aromatic profile.
Vignobles Laur et le révolutionnaire Paradoxe de Malbec
Vignobles Laur est au cœur de la viticulture dans le sud-ouest de la France depuis 6 générations et ce, depuis 1881. Ce superbe domaine de 46 hectares, est planté sur les collines autour du petit village de Floressas dans le département du Lot. Il se trouve peut-être à 30 km de la ville médiévale de Cahors, mais ils partagent la même histoire et entretiennent des liens étroits avec la culture des vins noirs, Côt.
La région viticole officielle de Cahors s'étend sur 40 km le long d'un tronçon sinueux de la rivière Lot. Le Lot prend sa source dans les collines du Massif Central et traverse lentement la campagne française méridionale avant de se diriger vers la Garonne, qui se poursuit ensuite vers Bordeaux. Ce lien de navigation avec le port de Bordeaux (et les marchés d'exportation au-delà ) revêtait jadis une importance économique vitale pour les viticulteurs de Cahors. Les Bordelais ont également bénéficié de cette connexion, non seulement parce qu'ils imposaient des taxes élevées sur les vins entrants, mais aussi parce qu'ils associaient les sombres et riches vins de Cahors avec les leurs, qui manquaient souvent de couleur et de profondeur à cette époque. Ce n'est pas sans raison que le Malbec a été introduit dans le vignoble bordelais au 18ème siècle. Les sites viticoles clés pour les vins de Cahors sont grossièrement divisés en deux catégories. Ceux sur les pentes graveleuses entre les plateaux et les rivières font des vins plus accessibles, plus fruités. Ceux des plateaux calcaires de la région (connus sous le nom de Causses) produisent des vins plus tanniques et plus complexes. Les Vignobles Laur ont les avantages de ce dernier avec des sols argilo-calcaires complexes et une exposition idéale assurant un ensoleillement privilégié à la vigne. Ils travaillent exclusivement avec le Malbec, même s'ils n'ont pas peur de sortir des sentiers battus et d'utiliser tout le potentiel de ce cépage unique.
Le vin typique de Cahors est de couleur sombre et dégage un arôme de viande aux notes herbacées, avec des notes de cerises noires épicées et un soupçon de cèdre. Leur sélection de vins à  base de malbec représente de manière impressionnante la typicité du terroir et le potentiel local. De la Grande Réserve à  la cuvée iconique Horus et même au sein de la cuvée «Le vin de mon pépé» en souvenir du savoir-faire de la génération précédente, en hommage à  leur grand-père (Maurice), qui est à  l'origine du renouveau de notre vignoble après le phylloxera et le Malbec replanté dans les années 1960. Tous ont une précision, une tension et une concentration inattendues.
Cherchant constamment à  améliorer et à  innover, la dernière gamme de vins s'appelle «Paradoxe». Élaborés à  100% à  partir de malbec, il présente un vin révolutionnaire blanc – oui un Malbec blanc. Le blanc sec Paradoxe de Malbec est un vin d'une extraordinaire profondeur de saveur, presque incolore, mais avec beaucoup de corps et une finale longue mais vive. Une texture acidulée aux arômes charnus de pêche et de nectarine. Le Paradoxe a des saveurs pures et un profil aromatique unique.