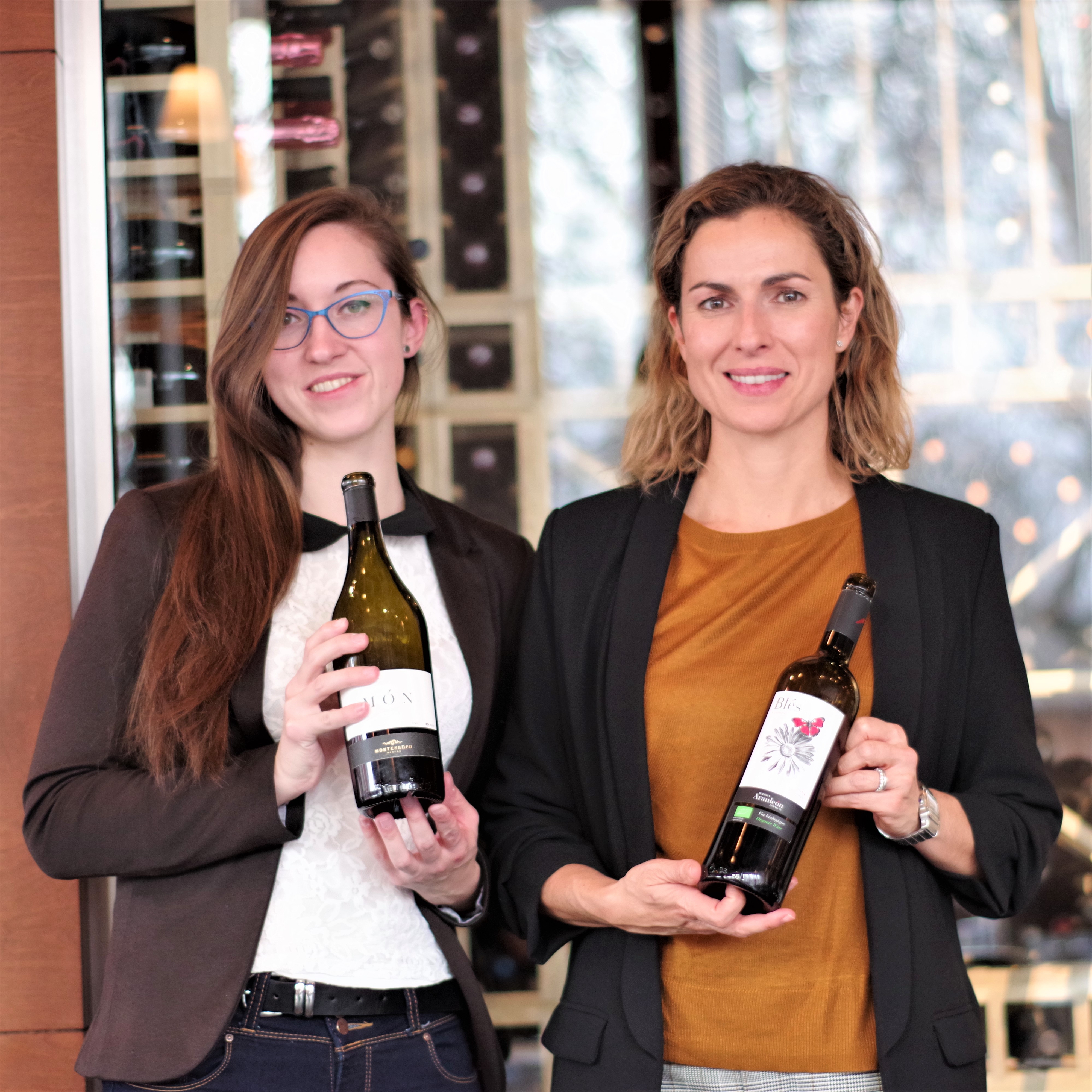 The white version of the Blés label, the best-selling organic wine in Quebec has just arrived on the shelves. This couple-owned 120ha estate is owned by the fabulous entrepreneur, Maria Sancho and her Husband. The idea is to make the best wine possible in the heated area of Valencia with as a main goal, approachability, and the respect of tradition. This is why Macabeo and Bobal, both local grapes that are quite hard to get right, are still included in the production. Macabeo as an extremely delicate grape and Bobal as an inky, rustic grape have both strong characters that are arduous and pernickety to reveal in an appealing final product.
Blés Bianco 2017
The 750m of altitude of the estate gives the necessary cooler climate for white wine production. As a blend of Macabeo & Sauvignon Blanc, It's hard to tell the latter in the wine. Beside an unusually fresh and high acidity, nothing in the wine speaks of Sauvignon Blanc. Instead, it shows very delicate aromas of wax, apricot blossom and an even so sneaky hint of salinity. All rounded by a soft texture and you get a bottle that gets simply empty, quite fast.
Maria Sancho also started a very interested project called Monsanco. Basically, they find two very special parcels in their Casa del Viña vineyards. One was made of old Bobal vines, more than centenary; The other is made of more than 60 years old Macabeo. We're talking of a total of only 8 ha combined. Both wines were produced for the first time with the 2017 vintage and only 5000 bottles of each were made. This is high-end wines destined to show the character and potential of those two Valentinois grape varieties.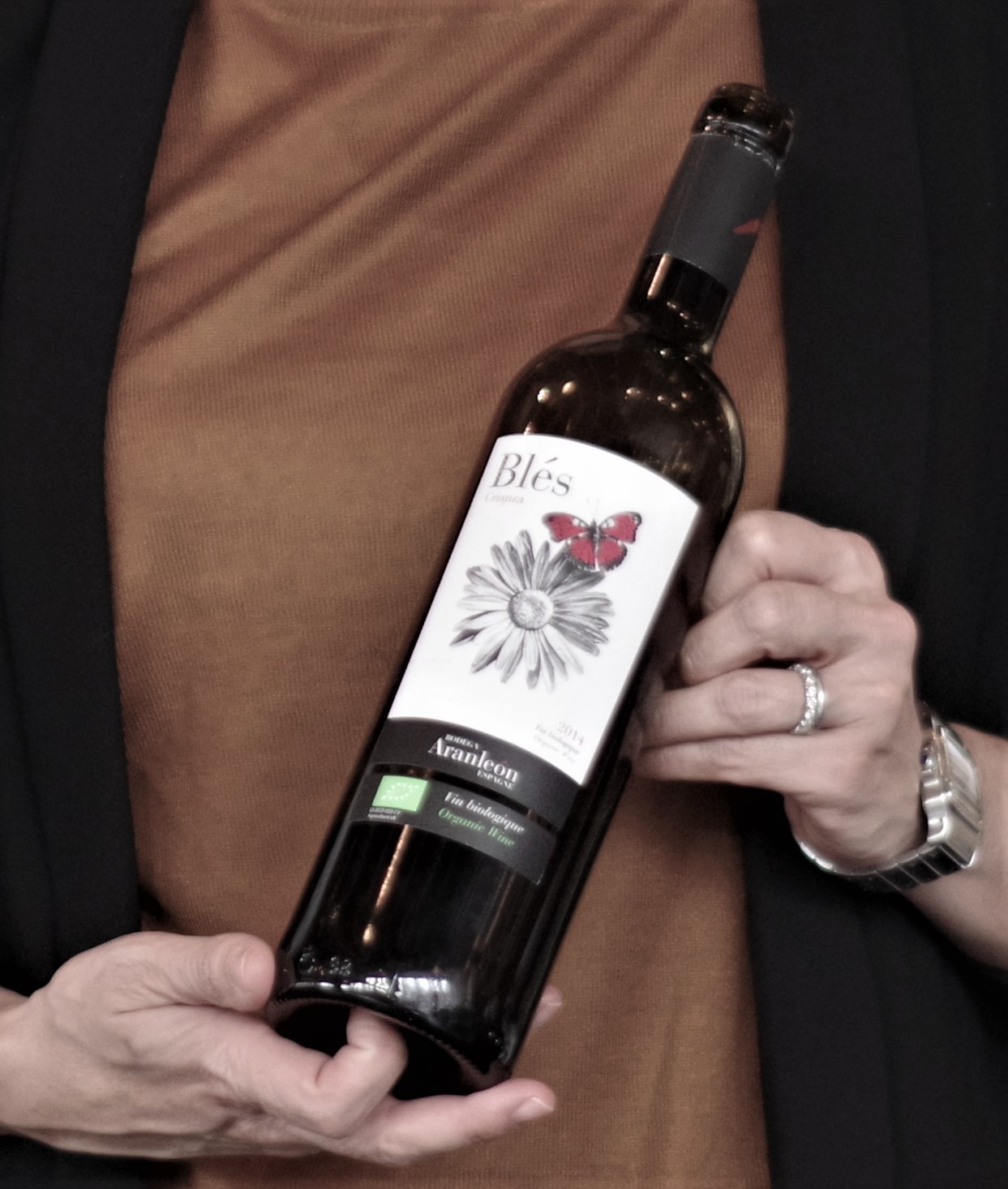 Bodega Aranleon
La version blanche de la marque Blés, le vin bio le plus vendu au Québec vient d'arriver sur les tablettes. Cette propriété de 120 hectares, appartient à  la fabuleuse entrepreneure Maria Sancho et à  son mari. L'idée est de faire le meilleur vin possible dans la région si chaleureuse de Valence avec comme objectif principal, la facilité d'approche et le respect de la tradition. C'est pourquoi le Macabeo et le Bobal, deux cépages locaux assez difficiles à  obtenir, sont toujours inclus dans la production. Macabeo en tant que raisin extrêmement délicat et Bobal avec son côté rustique ont tous deux des caractères forts qui sont ardus et pernicieux à  révéler dans un produit final attrayant.
Blés Bianco 2017
Les 750m d'altitude du domaine offrent le climat plus frais nécessaire à  la production de vin blanc. En tant qu'assemblage de Macabeo et de Sauvignon Blanc, il est difficile de reconnaître ce dernier dans le vin. À part une acidité exceptionnellement fraîche et élevée, rien dans le vin ne parle de sauvignon blanc. Au lieu de cela, il montre des arômes très délicats de cire, de fleur d'abricot et un soupçon de salinité encore dissimulé. Tout cela est arrondi par une texture douce et vous obtenez une bouteille qui devient simplement vide, assez rapidement.
Maria Sancho a également lancé un projet très intéressant appelé Monsanco. En gros, ils ont trouvé deux parcelles très spéciales dans leurs vignobles de Casa del Viña. L'une était faite de vieilles vignes de Bobal, plus que centenaires; L'autre est composé de Macabeo âgé de plus de 60 ans. Nous parlons d'un total de seulement 8 ha combinés. Les deux vins ont été produits pour la première fois avec le millésime 2017 et seulement 5000 bouteilles de chaque ont été faites. Il s'agit de vins haut de gamme destinés à  montrer le caractère et le potentiel de ces deux cépages valentinois.