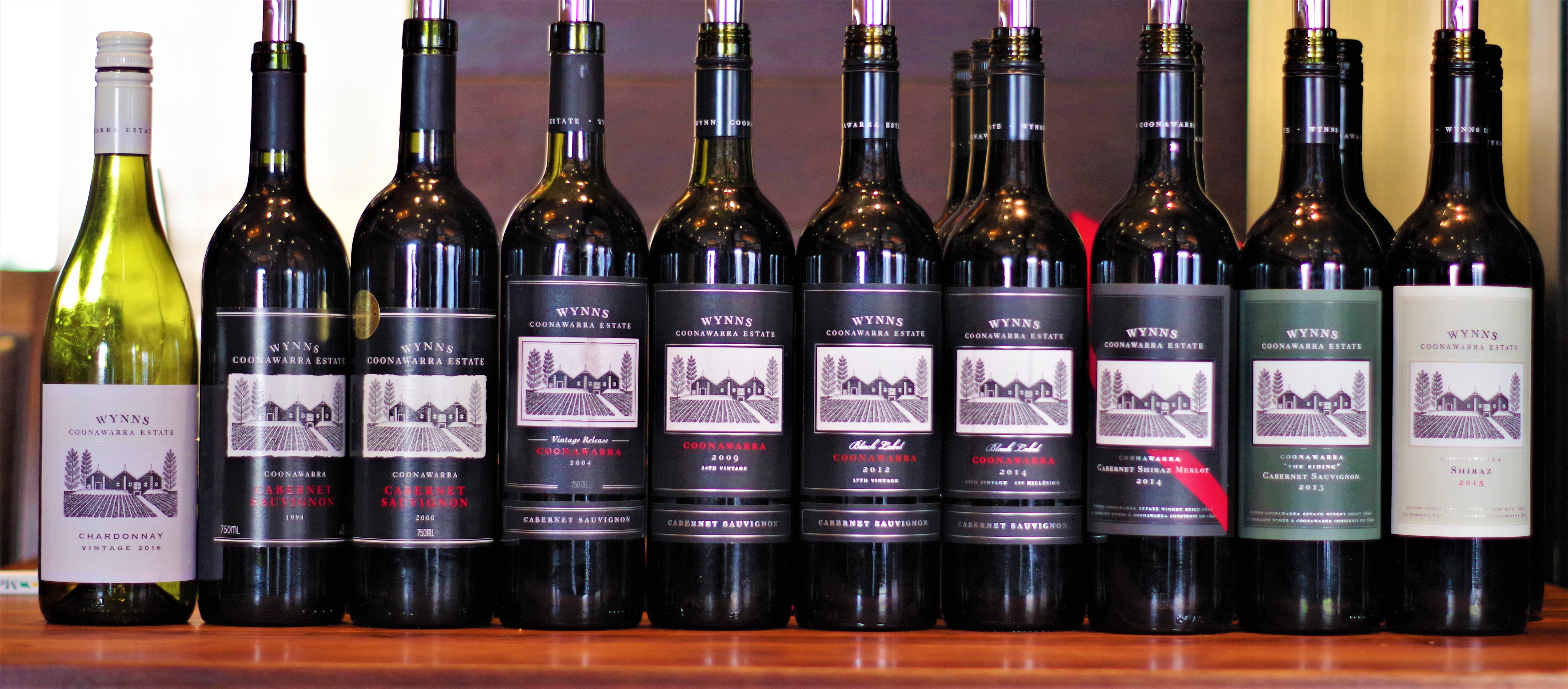 Wynns Coonawarra estate is regarded as a benchmark for the Coonawarra district as well as the expression of terra Rossa soils. As the longest and largest established estate, this estate has helped the region's popularity to rise.
In 1951, when the Wynn family bought what is now Wynns Coonawarra Estate, quality wine growing was not yet developed in Australia. They were the firsts to use the word estate in a name. When they produced their first cabernet, the black label, in 1954, it was the start of a love story between this grape and Coonawarra.
What makes Wynns so noteworthy, in my opinion, is not only in its history or amplitude. It's the impressive fact that each and every one of their wines is available and affordable. It's not iconic nor rare, just very well-known and simply appreciated. There's an overall distinctly high quality and balance.
While the vineyards hold most of the region's oldest vines, it's a blessing as well as a problem. The overwhelming 850 hectares of vines the estate owns are all currently going through rejuvenation. Ancient vineyards, diseased ones, old ones, even new ones planted with incorrect clones and inferior rootstocks all needs maintenance and care. Wynns doesn't only look at the past but also at the future.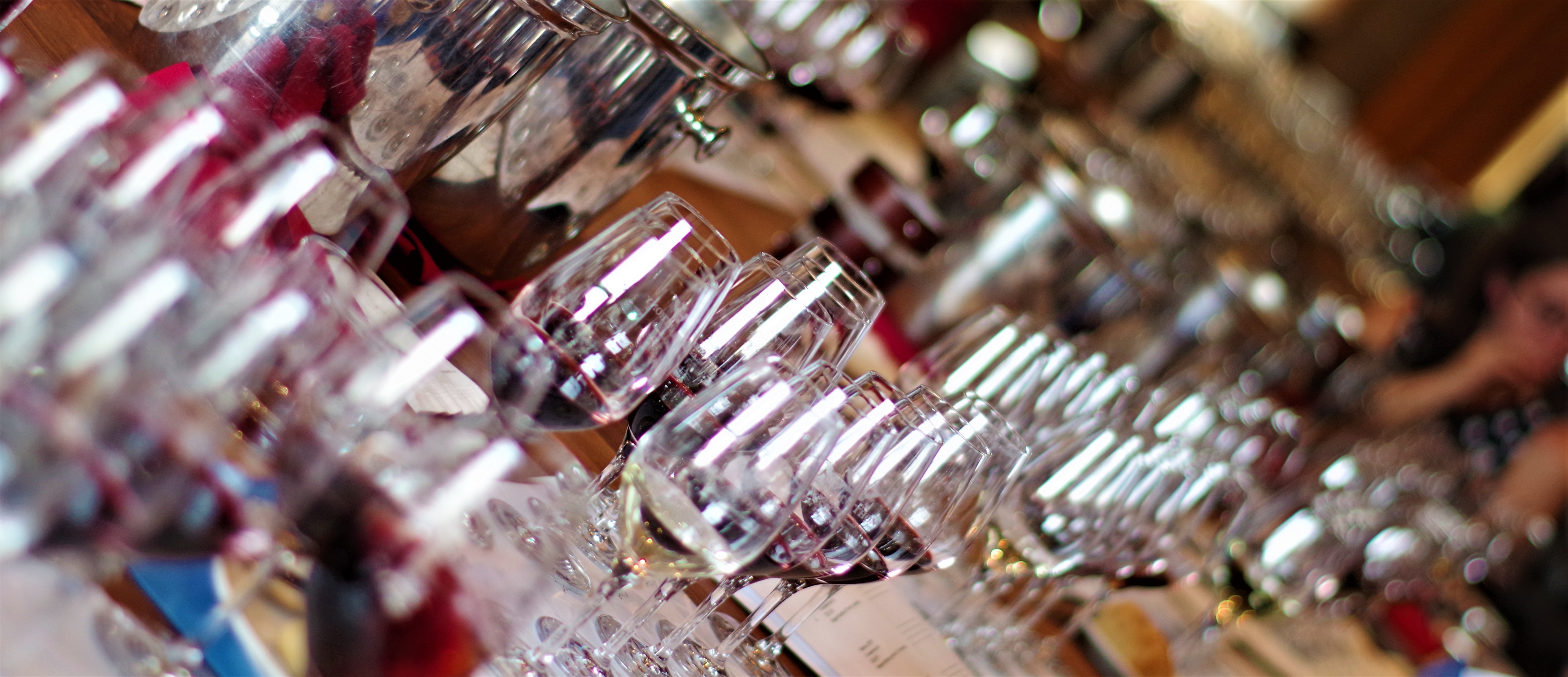 Le domaine Wynns Coonawarra est considéré comme une référence pour le district de Coonawarra ainsi que pour l'expression des sols de terra Rossa. En tant que plus vieux et plus grand domaine établi, ce domaine a permis à  la région de gagner en popularité.
En 1951, lorsque la famille Wynn a acheté ce qui est maintenant Wynns Coonawarra Estate, la production de vin de qualité n'était pas encore développée en Australie. Ils ont été les premiers à  utiliser le mot 'Estate' dans leur nom. Lorsqu'ils ont produit leur premier cabernet, Black label, en 1954, ce fut le début d'une histoire d'amour entre ce cépage et Coonawarra.
Ce qui rend Wynns si remarquable, à  mon avis, n'est pas seulement dans son histoire ou son ampleur. C'est le fait impressionnant que chacun de leurs vins est disponible et abordable. Ils ne sont pas vraiment iconique ni rare, juste très connu et simplement apprécié. Il y a une qualité et un équilibre globalement élevés.
Bien que les vignobles abritent la plupart des plus vieilles vignes de la région, c'est une bénédiction et un problème. Les 850 hectares de vignes que possède le domaine subissent actuellement un rajeunissement. Les anciens vignobles, les vignes malades, les anciens, même les nouveaux plantés avec des clones incorrects et des porte-greffes inférieurs ont tous besoin d'entretien et de soins. Wynns ne se contente pas de regarder le passé mais aussi l'avenir.
Chardonnay, 2016
This chardonnay has a cool-climate style yet with exotic aromas. The subtle and delicate brioche and fresh baked cookies aromas brings a rounded feeling to the otherwise quite light wine.
Ce chardonnay a un style de climat frais avec des arômes exotiques. La brioche subtile et délicate et les arômes de biscuits cuits au four apportent une sensation de rondeur au vin par ailleurs assez léger.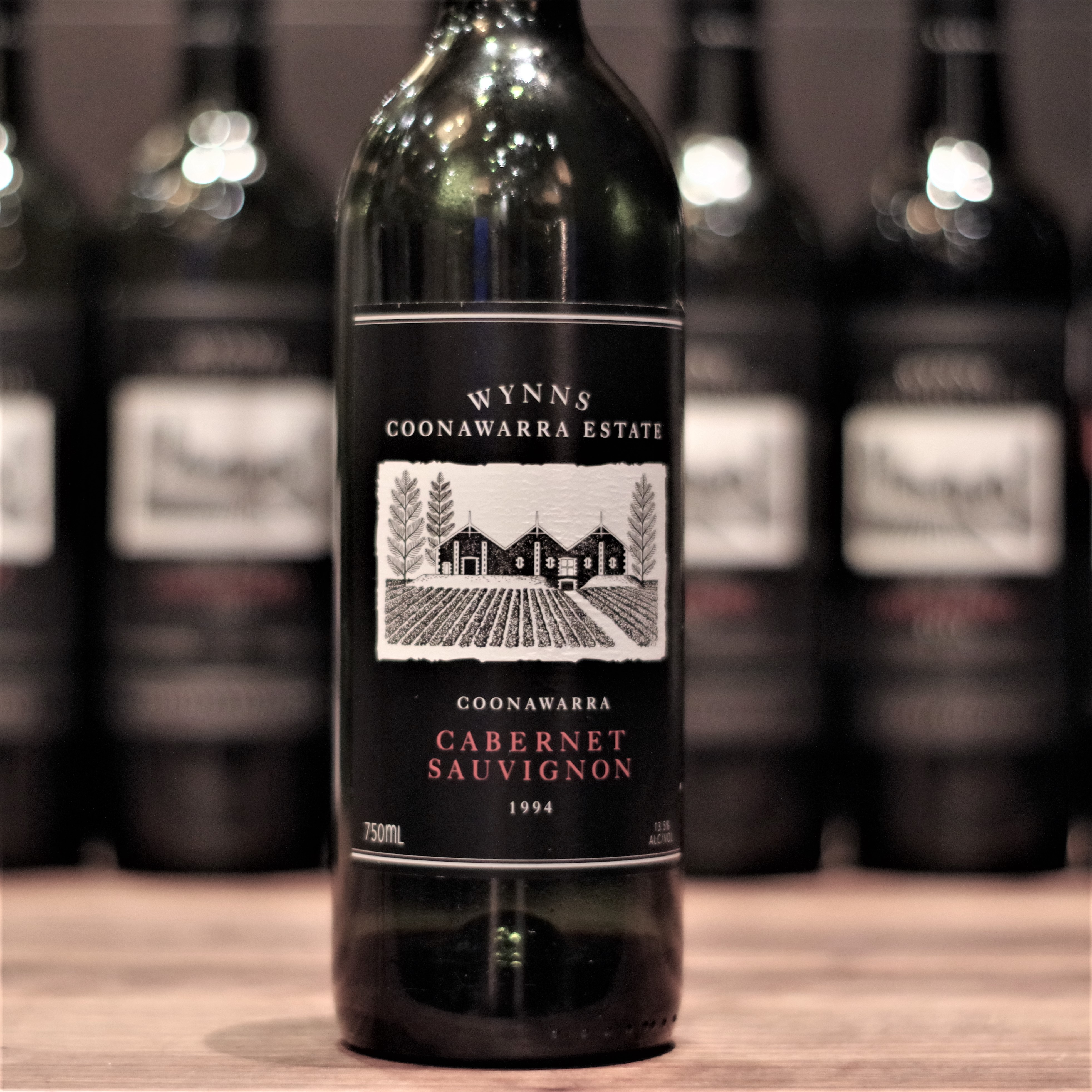 💙 Black Label Cabernet Sauvignon, 1994
This vintage is stunning right now with incredible depth of lovely dried fruits. Dried strawberries are joined with oatmeal and pencil shavings aromas. The taste is even more intense than the smell. 1994 is supposedly a very different vintage with a style that differed from anything Wynns ever produced neither before nor after.
Ce millésime est magnifique en ce moment avec une profondeur incroyable de beaux fruits secs. Les fraises séchées sont associées à  des arômes de flocons d'avoine et de copeaux de crayon. Le goût est encore plus intense que l'odeur. 1994 est censé être un millésime très différent avec un style différent de tout ce que Wynns n'avait jamais produit avant ou après.
💙Black label Cabernet Sauvignon, 2000
Between all the other vintages and wines, this was the most aromatic. It's as ripe as it can get on the nose with lovely, juicy cherries and dried cranberries. Yet, the taste was way tarter like bing cherries, grappa and a touch of green still.
D'entre tous  les autres millésimes et vins, c'était le plus aromatique. Il est aussi mûr que possible avec, au nez, de jolies cerises juteuses et des canneberges séchées. Pourtant, le goût était beaucoup plus aigre avec plutôt es griottes, de la grappa et une touche de vert.
Black Label Cabernet Sauvignon, 2004
Some steely aroma is blocking all the aromatic from this vintage. I'm not sure if it's past it's due or just in a bad phase, but it's definitely not showing its best now. The lengthy finale shows some potential though.
Certains arômes d'acier bloquent tous les arômes de ce millésime. Je ne suis pas sûre que le vin soit passé ou simplement dans une mauvaise phase, mais il ne se présente pas bien du tout maintenant. La longue finale montre cependant un certain potentiel.
Black Label Cabernet Sauvignon, 2009
Tart first impression. The alcohol of this vintage seems warmer than the others. It is overpowered and not quite balanced.
Première impression aigre. L'alcool de ce millésime semble plus chaud que les autres. Il est débalancé par sa puissance et pas tout à  fait équilibré.
💙Black Label Cabernet Sauvignon, 2012
Simply Good, like a burst of fruity berries. I found it very enjoyable but in a simple way.
Simplement bon, comme un éclat de baies bien fruitées. Je l'ai trouvé très agréable mais d'une façon très simple.
💙Shiraz, 2015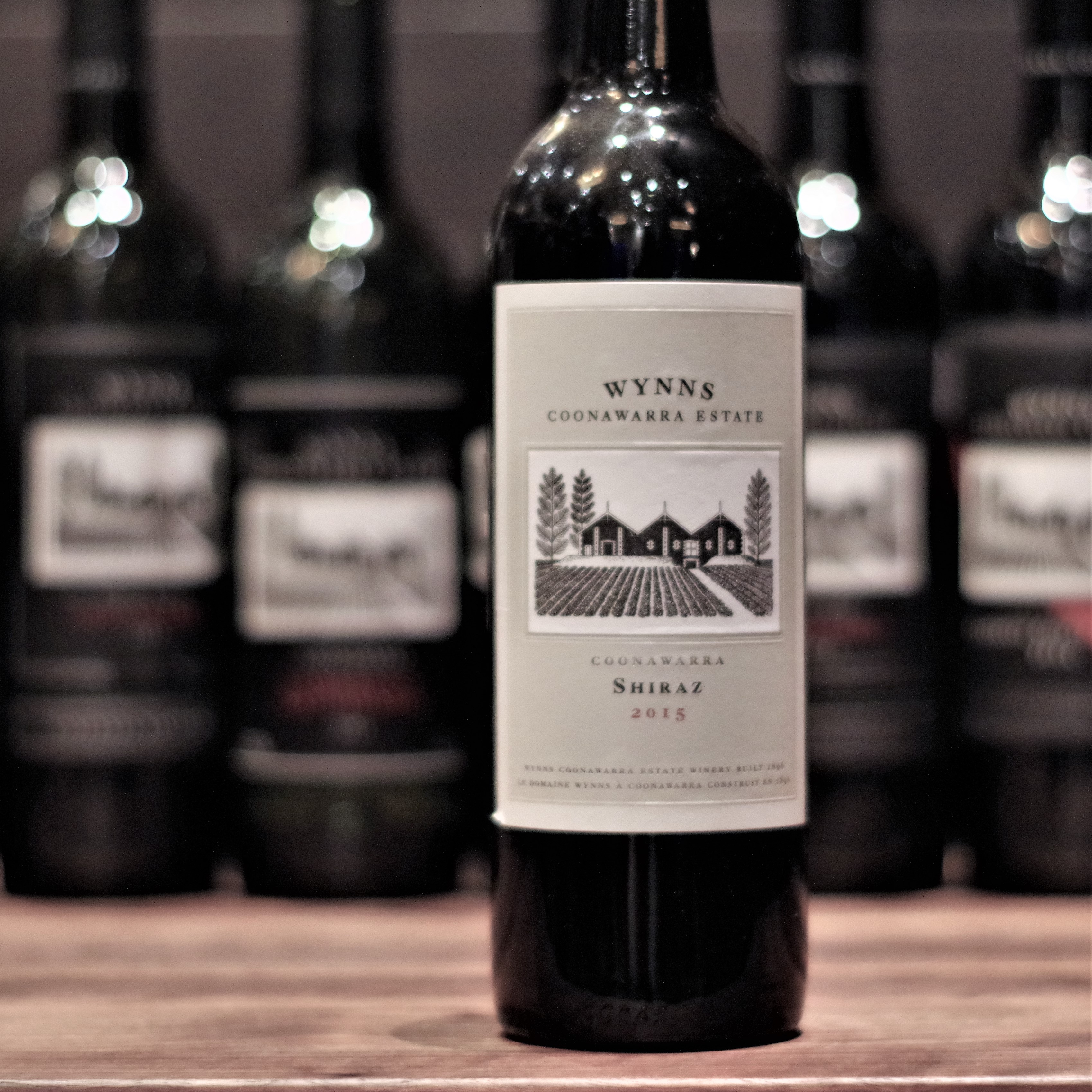 I found this Shiraz so interesting. I wasn't expecting this much from it. It's obviously very fruity but in a refreshing state. There's also red peppers and chilli aromas. I can just imagine how great this would be with a Taco pairings.
J'ai trouvé ce Shiraz si intéressant. Je ne m'y attendais pas beaucoup. C'est évidemment très fruité mais dans un état rafraîchissant. Il y a aussi des arômes de poivrons rouges et de piment. Je peux juste imaginer à  quel point ce serait génial en accord avec des Tacos.
💙The siding 2013
Filled with dried plums, dates and amazing grilled hazelnuts flavors. The siding is in my opinion the softer, most balance wine of the portfolio. Not the most complex, but with an interesting tasteful palate.
Rempli de prunes séchées, de dattes et d'étonnantes saveurs de noisettes grillées. The Siding est à  mon avis le vin le plus doux et le plus équilibré du portfolio de Wynn. Pas le plus complexe, mais avec un palais de bon goût.
Cabernet/shiraz/Merlot
This is a real fruit-forward mix of the siding and the Shiraz. Kind of in the middle of the fresh style of the Shiraz and the soft style of the siding.
Ceci est un véritable mélange de fruits entre The siding et le Shiraz. Un peu au milieu du style frais du Shiraz et du style doux de The siding.