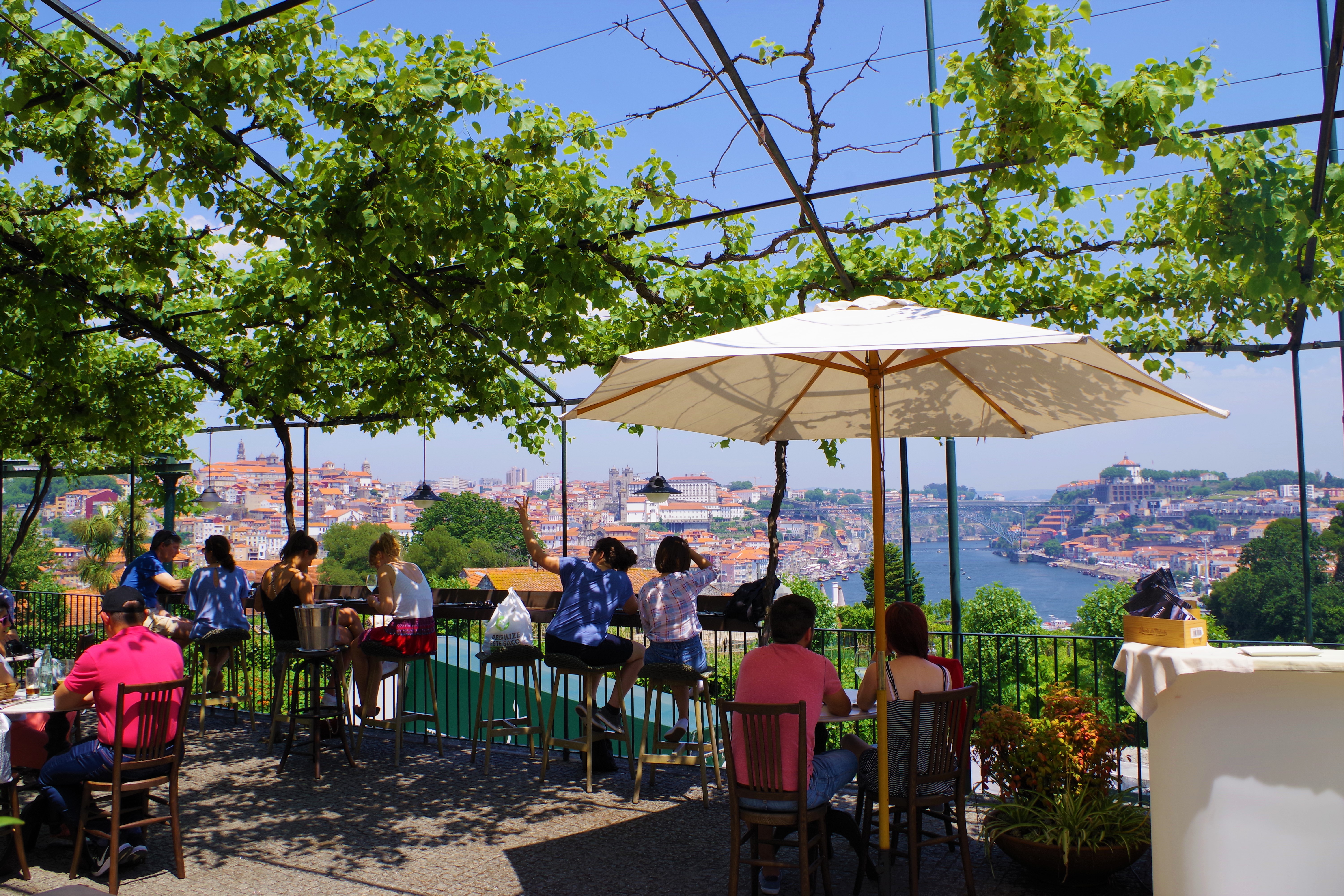 If you want to enjoy Porto/Vila nova de Gaia at its fullest, in my opinion there's just one way to do it: Find a windy terrace with the perfect view over the Douro, sit back and relax for as long as possible. Fortunately for you, I have found the perfect place.
The VINUM Restaurant & Wine Bar opened back in 2013 and is integrated with the historical graham's port lodge. A combination of two passionate and extremely portuguese group, the Symington Family and the Sagardi hospitality group, this was meant for success. Up the hill in Vila Nova Gaia, the restaurant has the perfect view over the Douro which you can enjoy from the pergola covered terrace or the closed Atrium.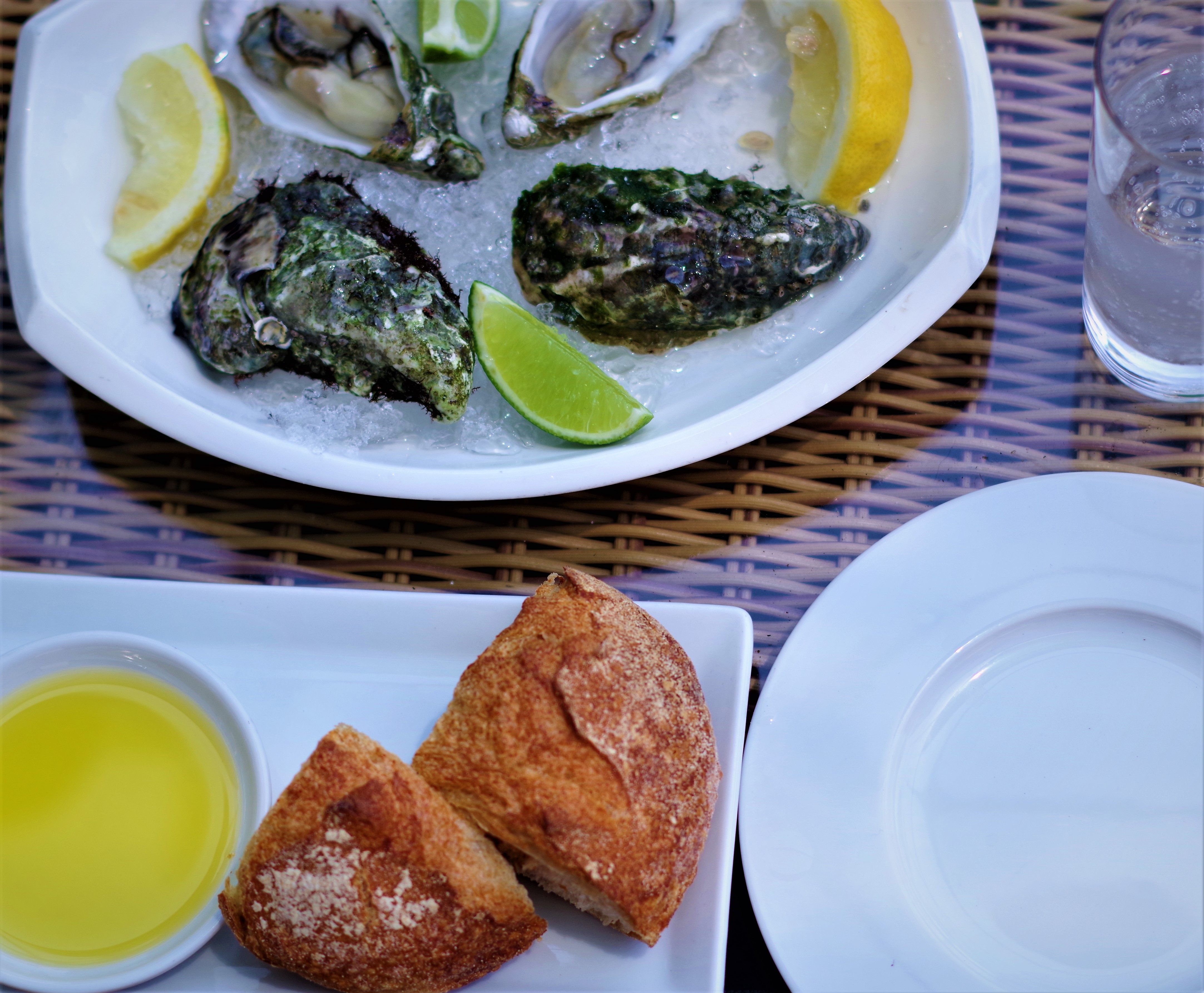 What you can expect:
– A design impregnated with the graham's essence including a clever glass wall revealing rows of Pipes, granite elements and house's memorabilia. There's a soft, modern touch to the decor.
– Local, fresh Portuguese ingredients and the best traditions of Douro, Trás-os-Montes, Minho and Atlantic. As fresh as it can get, cooked and prepared to keep the ingredient's purity and traditional aspect but always with a gastronomic touch and upmost quality. You must try the Algarve gigantic Oysters, the Tuna from the Azores marinated with soy and sesame sauce, Iberian ham croquettes, their ceviche with the best fish from Matosinhos Market and the Alheira de Mirandela smoky sausages; or anything really, everything's so good.
– The wine list does put forward the Symington group wines & port, obviously. However, there's an amazing diversity of Portuguese wines from the douro as well as other Portuguese winemaking region. I've noticed the great wines of Anselmo Mendes in Vinho Verde and tried the very special Quinta de Vesuvio, 2015.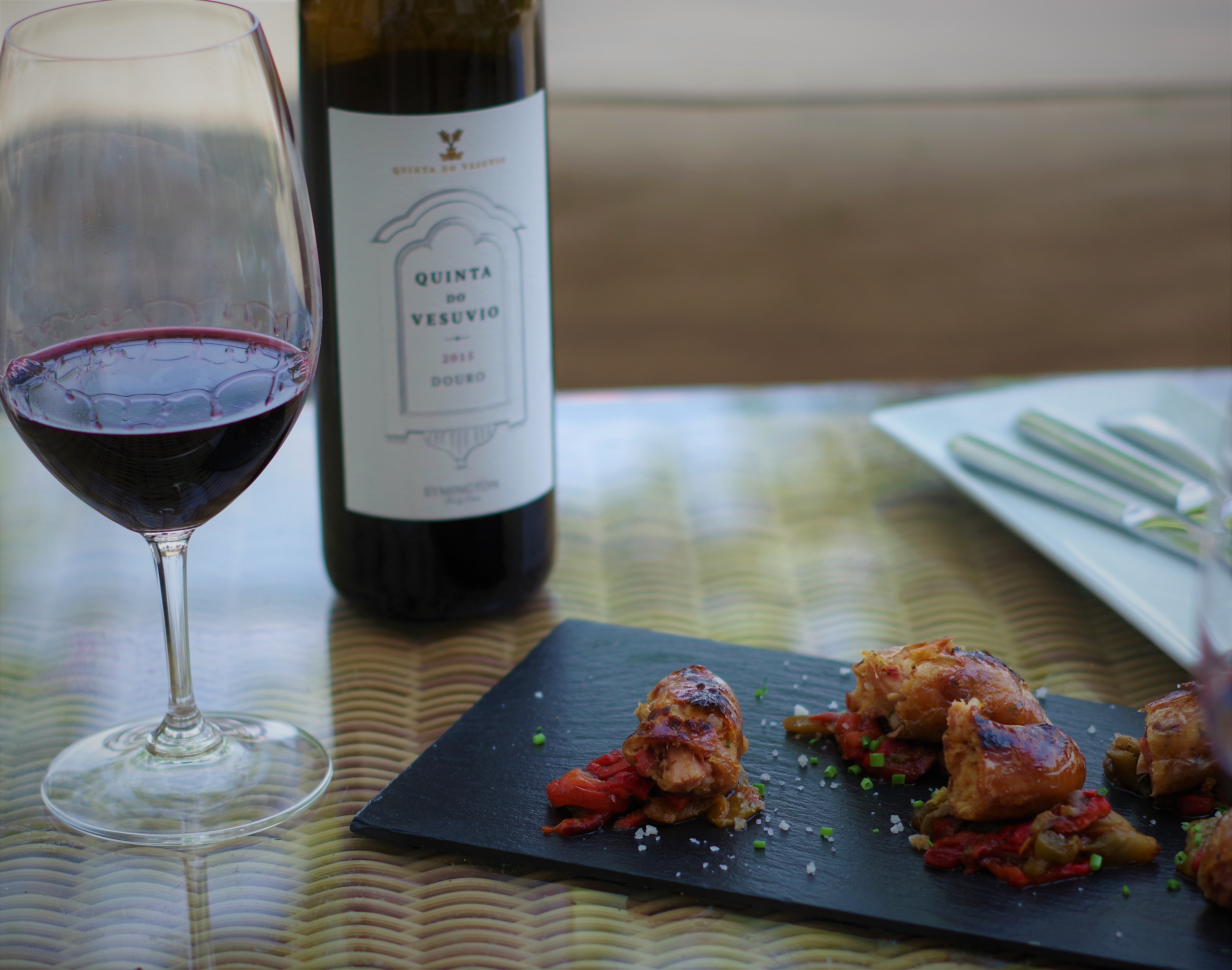 Seriously, what was supposed to be a quick lunch ended in a whole afternoon of treats. I could've have spent the whole day just chatting with the incredibly fun and lovable staff. The idea and desire of cancelling our next appointment to stay longer was growing stronger as time passed by.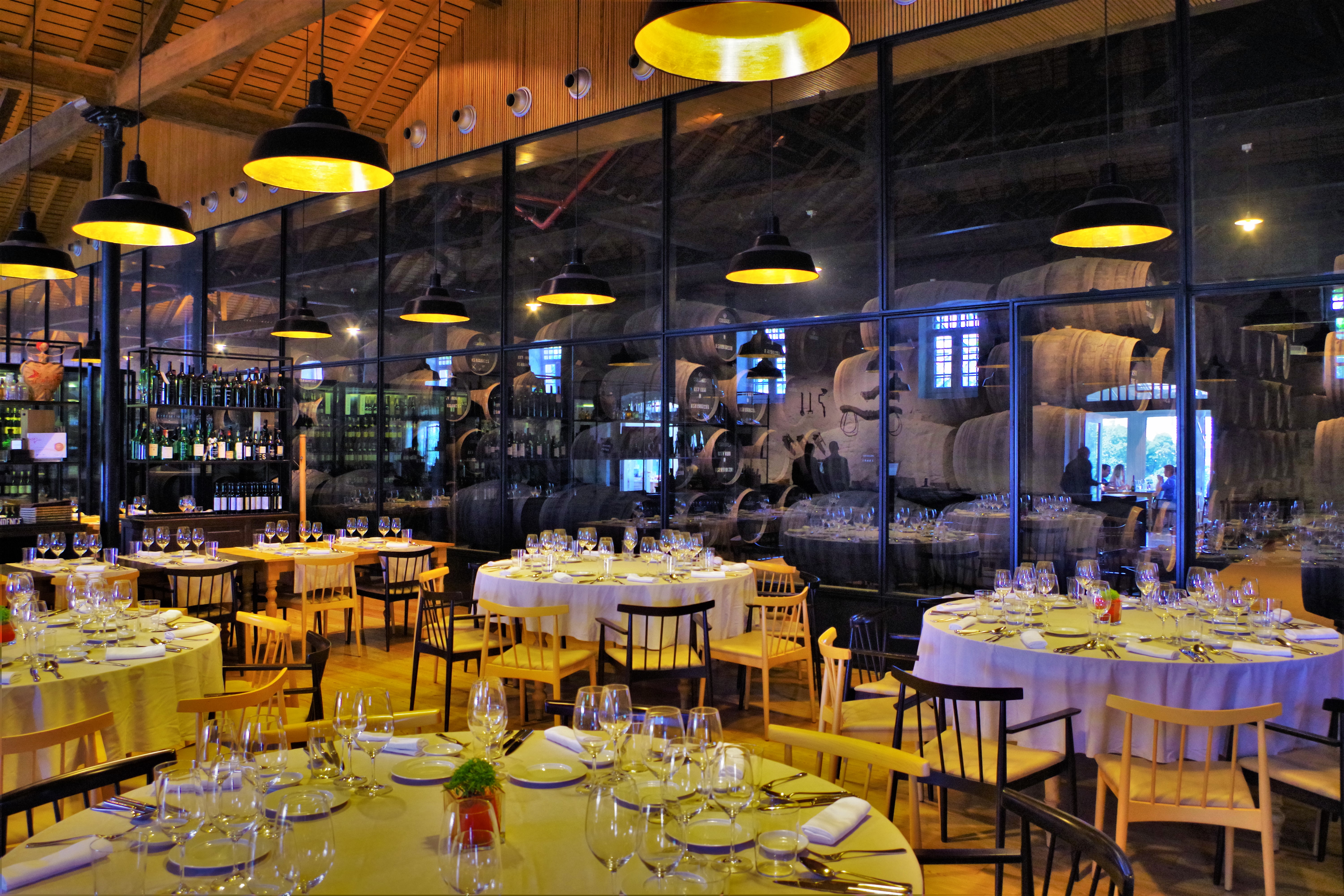 Restaurant Vinum, chez Graham's
Si vous voulez profiter pleinement de Porto / Vila Nova de Gaia, à  mon avis, il n'y a qu'une façon de le faire: trouver une terrasse avec vue sur le Douro, s'asseoir et se détendre le plus longtemps possible. Heureusement pour vous, j'ai trouvé l'endroit parfait.
Le restaurant et bar à  vins VINUM a ouvert ses portes en 2013 et est intégré au Lodge historique de Graham's. Cette combinaison de deux groupes passionnés et extrêmement portugais, la famille Symington et le groupe d'hospitalité Sagardi, était destinée au succès. Élevé sur la colline de Vila Nova Gaia, le restaurant offre une vue imprenable sur le Douro, que vous pourrez apprécier depuis la terrasse couverte en pergola ou l'atrium fermé.
À quoi vous attendre:
– Un design imprégné de l'essence de Graham, y compris un mur de verre révélant des rangées de tonneaux, des éléments de granit et des souvenirs de la maison. Il y a une touche douce et moderne à  la décoration.
– Des ingrédients locaux, fraîchement portugais et les meilleures traditions du Douro, Trás-os-Montes, Minho et Atlantique. Aussi frais que possible, cuit et préparé pour garder la pureté et l'aspect traditionnel de l'ingrédient mais toujours avec une touche gastronomique et une qualité maximale. Vous devez essayer les Huîtres géantes de l'Algarve, le thon des Açores mariné avec de la sauce de soja et de sésame, les croquettes de jambon ibérique, leur ceviche avec les meilleurs poissons du marché de Matosinhos et les saucisses fumées Alheira de Mirandela; ou quoi que ce soit vraiment, tout est si bon.
– La carte des vins met en avant les vins et les Portos du groupe Symington, évidemment. Cependant, il y a aussi une incroyable diversité de vins portugais provenant du douro ainsi que d'autres régions viticoles portugaises. J'ai remarqué les grands vins d'Anselmo Mendes du Vinho Verde et essayé la très spéciale Quinta de Vesuvio, 2015.
 
Sérieusement, ce qui devait être un déjeuner rapide s'est terminé par un après-midi de friandises. J'aurais pu passer toute la journée à  bavarder avec le personnel incroyablement adorable. L'idée et le désir d'annuler notre prochain rendez-vous pour rester plus longtemps devenait dangereusement tentant.