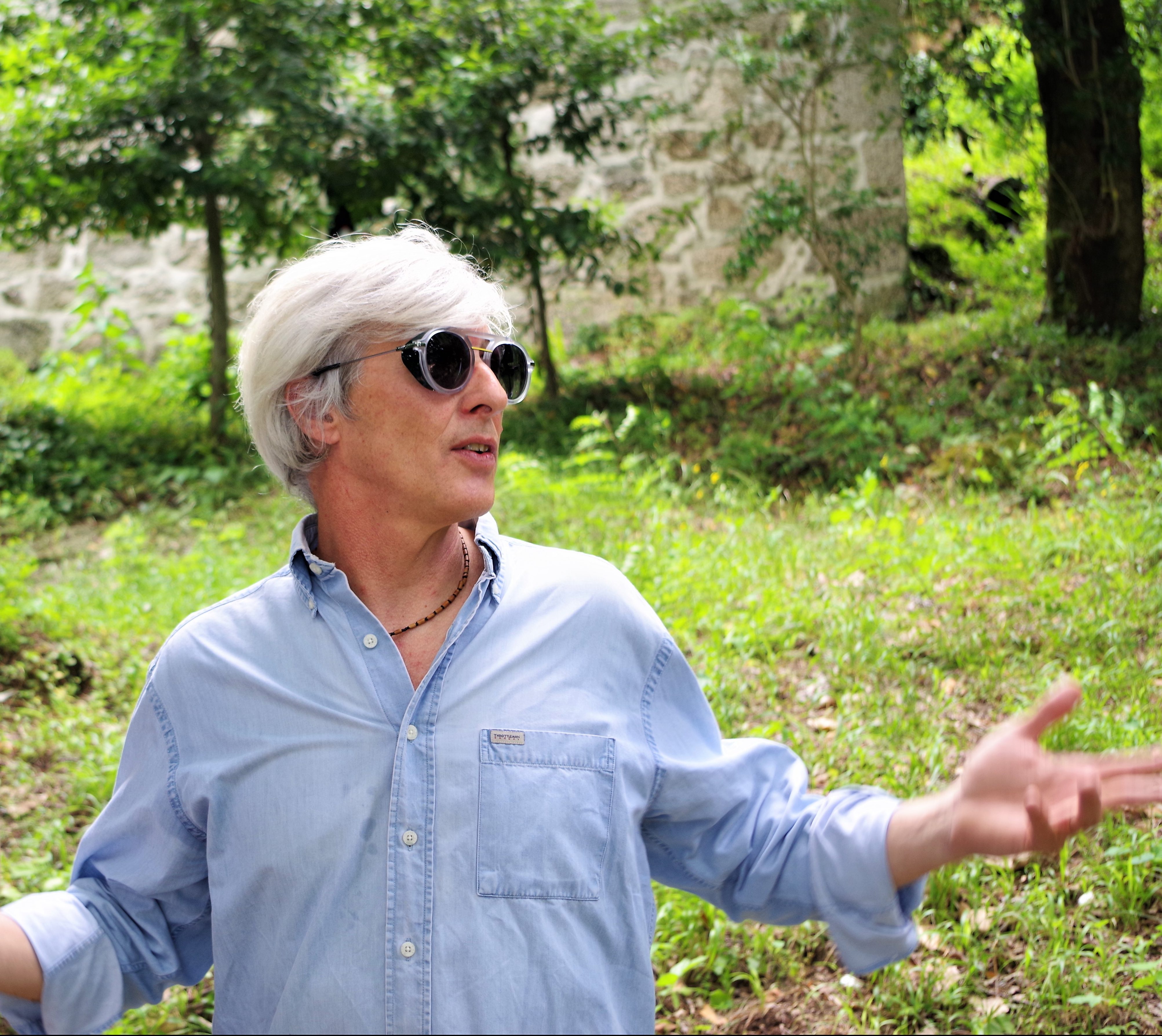 Since 2003, Vasco Croft has set out to resurrect his family estate that was almost abandoned. He's pushed further the resurrection in turning the whole 20 hectares of vines and chestnut orchards into a sanctuary of sustainable practice, biodynamic and positive energetisation. Silver haired, naturally serene, former Architect, Vasco is one of the pioneers of biodynamic farming and wine making in Portugal and especially in Vinho Verde.
Loureiro and Vinhão have grown in these vineyards for centuries and are still the main focus of the wines. Along the reductive, sustainable practices in the vineyards, Vasco advocates for a reversion towards traditional, medieval winemaking techniques by relying as little as possible on technology. The Phaunus line of wines was born from this idea and a research on old winemaking methods. They were able to track down some old Talha amphorae from the south of Portugal. After being picked and pressed by hand, the wine is merely, purely left to age and ferment in these gigantic beeswax lined amphorae. This is supposedly, exactly how wines were made a thousand year ago, with no electricity, no temperature control (except opening the doors) and with as little handling as possible.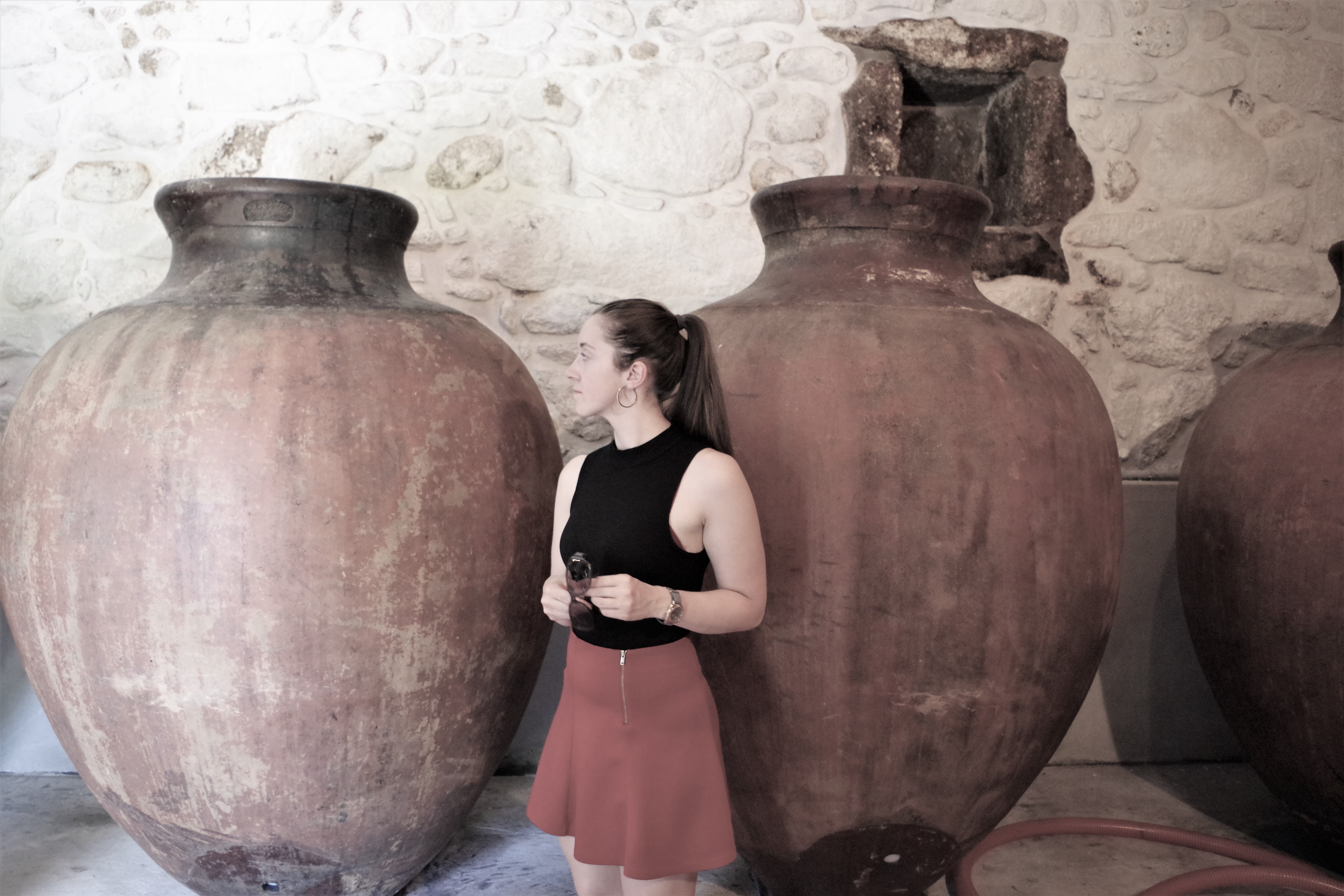 I know these types of practice and natural wines are controversial. I'm not myself a fervent defender of this type of approach that is often pushed to eccentric and almost esoteric limits. However, like the more than famous latin quote says: "In Vino Véritas". The truth is in the wines which are impressive and absolutely stunning in every way. Every doubt that I might have gotten just disappeared at the first sip. Thank you Vasco for opening my eyes.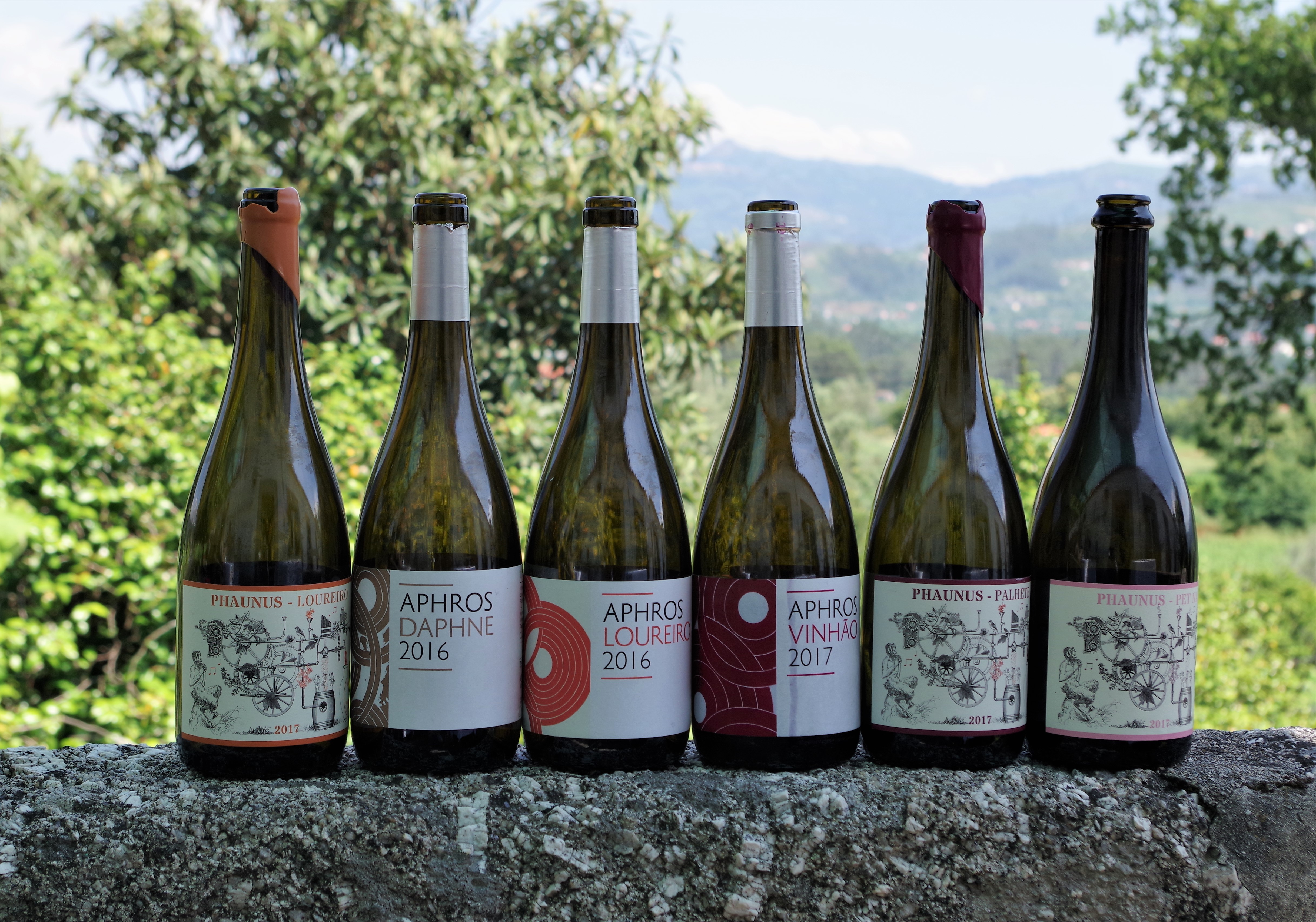 Depuis 2003, Vasco Croft a entrepris de ressusciter son domaine familial presque abandonné. Il a poussé plus loin la résurrection en transformant l'ensemble des 20 hectares de vignes et de vergers de châtaigniers en un sanctuaire de pratique durable, biodynamie et énergie positive. Cet ancien architecte, naturellement serein, à  la chevelure argentée, Vasco est l'un des pionniers de l'agriculture biodynamique et de la vinification au Portugal et surtout au Vinho Verde.
Loureiro et Vinhão ont grandi dans ces vignobles pendant des siècles et sont toujours l'objectif principal des vins. En plus des pratiques réductrices et durables dans les vignobles, Vasco préconise un retour aux techniques traditionnelles de vinification médiévale en s'appuyant le moins possible sur la technologie. La ligne de vins Phaunus est née de cette idée et d'une recherche sur les anciennes méthodes de vinification. Ils ont pu retrouver quelques vieilles amphores de Talha du sud du Portugal. Après avoir été cueilli et pressé à  la main, le vin est simplement laissé à  l'abandon et fermenté dans ces gigantesques amphores enduites de cire d'abeille. Supposément, c'est exactement la manière dont les vins étaient faits il y a mille ans, sans électricité, sans contrôle de température (sauf l'ouverture des portes) et avec le moins de manipulation possible.
Je sais que ce type de pratique et de vins naturels sont controversés. Je ne suis pas moi-même une fervente partisane de ce type d'approche qui est souvent poussé à  des limites excentriques et presque ésotériques. Cependant, comme  dist la plus que célèbre citation latine: "In Vino Véritas". La vérité est dans les vins qui sont impressionnants et absolument magnifiques à  tous points de vue. Tous les doutes que j'aurais pu avoir ont disparu à  la première gorgée. Merci Vasco  de m'avoir ouvert les yeux.