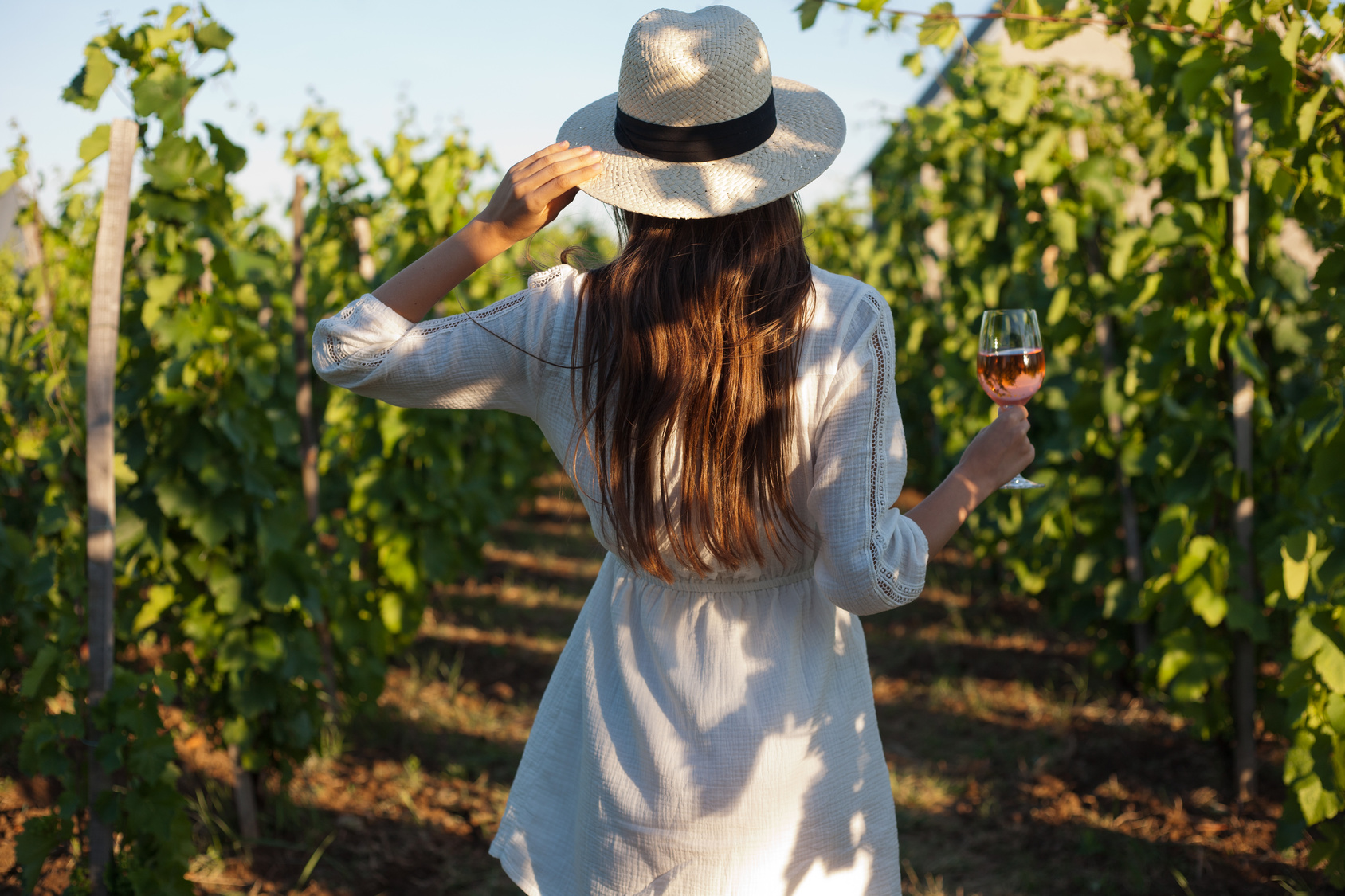 BIO
I was born in Italy in Milan, the city of fashion and design made in Italy. At the beginning of my career, after graduating in communication, I was lucky to work in Giorgio Armani company and it was a dream. My passions have always been fashion, writing and – growing up – I learned to love wine (my mother comes from the land of Brunello di Montalcino!). I left the fashion system and went back to university for a Master in Food & Beverage Management, at the same time I studied and became a Sommelier and then I joined a famous Champagne House as their Marketing & Communication Manager, until I founded Enogallery and Enozioni. Today I am happy to work with winemakers, hospitality companies and lifestyle magazines to promote the culture of wine in the world.
When did you realize that you were passionate about wine?
I discovered the wine gradually, thanks to my mother who was born in Tuscany, land of great red wines. With my family I have always traveled a lot since I was young, and explored the pleasures of good food and wines in different countries and cultures. Curiosity turned into passion and passion made it into a job. As Confucius said, "choose a job you love, and you will never have to work a day in your life." The passion for wine, great food and the desire to know how to combine them and enhance each other has always been within me, in my DNA: my mother was born in Tuscany and I have Brunello in my veins. Perhaps I was predestined to all this but I discovered it little by little!
What is your favorite wine event?
The wine event that I could not renounce is the Vinitaly that takes place every year in Verona in April. This year for the first time I received many invitations from the winemakers, while until last year I was organizing the stages in the pavilions. The world of wine is poetic, romantic and exciting because it allows you to translate a passion into a profession and to carry out a profession that constantly nourishes your passion. Companies are opening up with curiosity and availability to digital communication, especially the largest and most structured, and so you happen to collaborate with realities like Ferrari, Masi, Allegrini, Berlucchi and others that until a few years ago considered difficult to approach. With these brands and the people who lead them is also a friendship, we meet at events, dinners, tastings, parties and it is always wonderful to renew the enthusiasm and the passion that guide us, with different perspectives, in the fantastic world of wine .
What are your plans for the coming year?
For the next year I have some projects that I am already planning now. Wine is a continuous inspiration and every day I wake up with new ideas. I'll start writing for a very famous editorial group (yes, I'm also a journalist and I love it!) And I would like to publish an original wine guide, with my style and personal selection of wines that most excited me. These are certain projects that I hug with open arms, but who knows what good surprises will reserve for me the next months.
What is the most remarkable bottle you had the chance to taste?
There are some tastings so intense that left me with indelible memories. I always remember with pleasure a fantastic Brunello at Gianfranco Soldera's house: it was lunchtime and a hot day in Montalcino – not really ideal for enjoying full-bodied reds – but I can still feel the seduction of that velvety juice like it was yesterday. the vintage was 2006, a bit young for a wine that has immense prospects for aging, but it was already wonderful to drink with that harmony and the fragrant fruit that could still be perceived after 10 years from the harvest. Another beautiful moment was in Bordeaux at Chateau Margaux where we enjoyed a spectacular vertical tasting of the premier grand cru in the exclusive wine cellar. Both experiences I will never forget.
Which wine destination is the most interesting in your opinion?

As an Italian I am deeply connected to my country, universally known for excellent wines and their beautiful landscapes. Actually, all Italian regions produce different styles of wines, each with its own identity and quality is rising more and more. In my heart there are Montalcino, Bolgheri, Chianti and Langhe. A special wine region that has touched me so far has been Burgundy, which I visited a few years ago. It was exciting to cross the terroirs from where the famous grand cru are born. The villages are delightful and fascinating to visit, and each wine tasting was an intense sensory experience. I love traveling and I was lucky enough to visit many wine regions in the world. Outside Italy I visited some interesting wineries in California (Napa, Sonoma, Santa Barbara), France (Alsace, Champagne, Burgundy), and South Australia. In the future I would like to discover wine in Chile, Argentina, New Zealand and certainly also Canada for its excellent "ice wines".