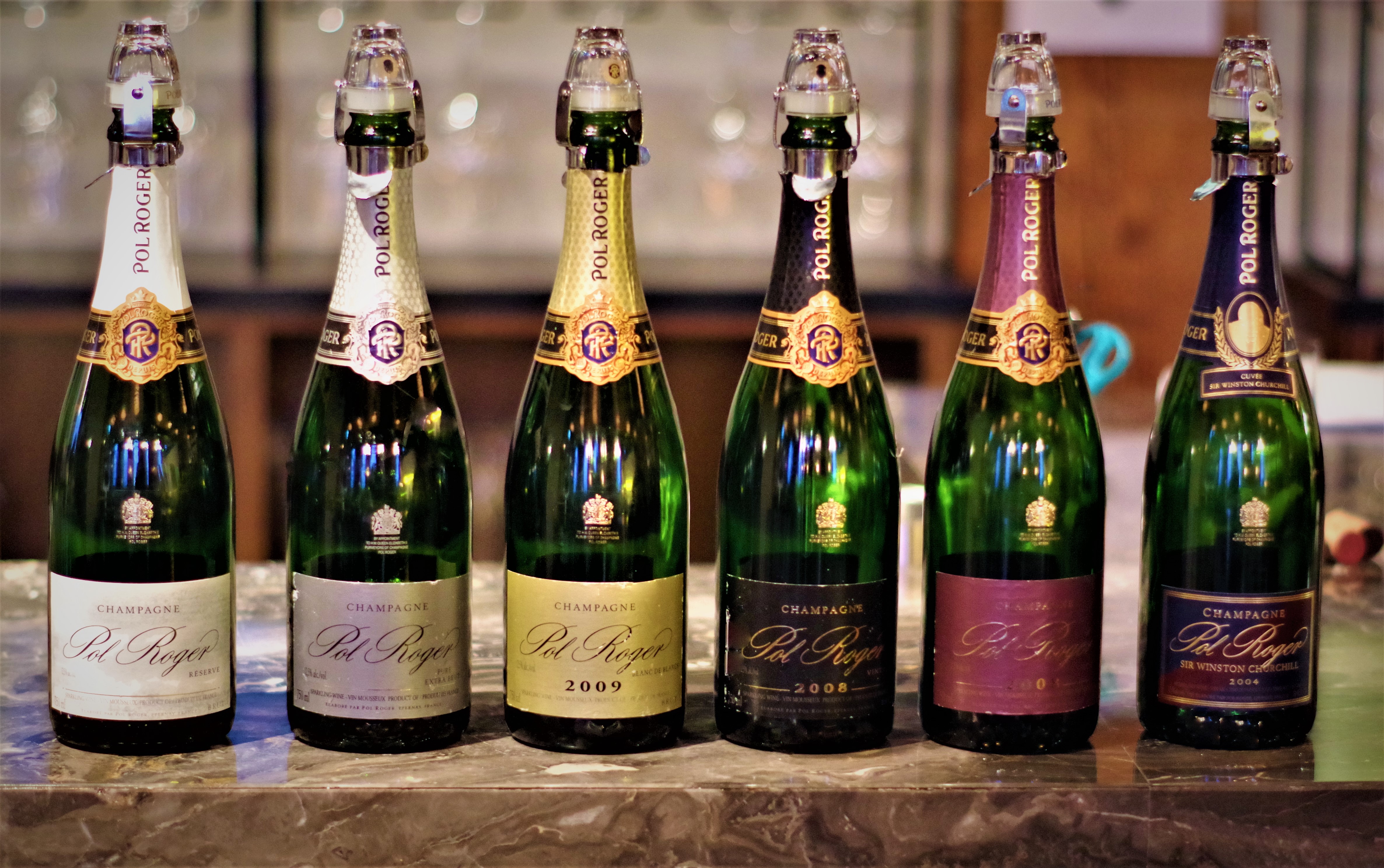 Champagne is something truly unique in many ways. There's an aura and mood surrounding this name that is both precise and mysterious at the same time. It's a mythic and exciting product that reached impressive distinction and status. This prominence has affected the appellation but also brands in a more specific way. The truth is behind its unique character, the champagne hides a mosaic of micro-terroirs, a vast array of definite styles and overall a multifaceted personality. What is the true differentiation between a bottle and another? What is the authentic spirit and world of each of the prestigious houses?
Pol Roger could definitely be considered as the "British" champagne house. Other nicknames may include the "gentleman's champagne" or even the "English man's Bubbles" This image comes in a way from its which from the start was destined for the British market with a favour for brut Champagne, but also from the fact that it was Winston Churchill's favourite. The founder, Pol Roger, was succeeded by his two sons Maurice and Georges "the voice" and "the nose" of the firm. They succeeded in keeping the company alive and prosperous even through the catastrophe of 1900 when two stories of the cellars and buildings collapsed suddenly. Five hundred casks and one and a half million bottles were lost. It was the friendship of Churchill and Odette Pol-Roger, Maurice's daughter that helped immensely the firm.
When Winston died in 1965, all Pol Roger bottles destined for the UK market was bordered with black as a tribute and a symbolic mourning. Afterwards, the celebrated prestige Cuvée Sir Winston Churchill was first made in 1975 as a last homage. It's produced in best vintages and aged for 9 years, it counts today only 15 vintages. It has a very weighty and distinctive style of its own with as main characteristic richness and roundness.
Pol Roger is still a family owned brand with a not so big production. The goal has been and still is to make champagne that gives pleasure. Yet, we'll be able quite soon to emphasize on their ageing potential. A wonderful discovery was made in the remains of the 1900 smash down, 26 bottles in perfect shape has been found on January 15th in a new found void. More could be found as the investigation will resume slowly and carefully. The approximate 120 years old bottles are a dreams come true for the actual team.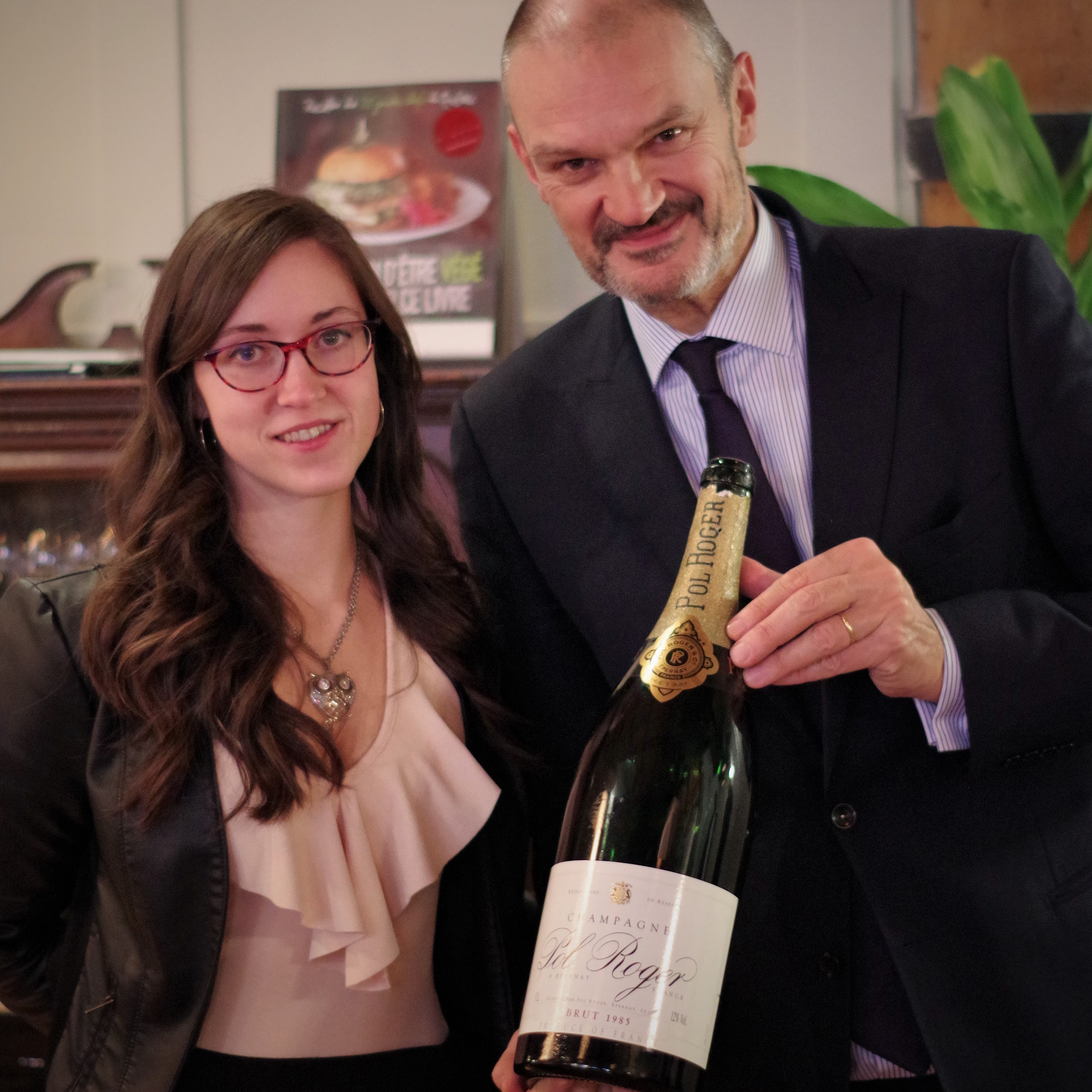 Les personnalités du champagne: Pol Roger
Le Champagne est quelque chose de vraiment unique à  bien des égards. Il y a une aura et une ambiance autour de ce nom à  la fois précis et mystérieux. C'est un produit mythique et passionnant qui a atteint une distinction et un statut impressionnants. Cette importance a affecté l'appellation mais aussi les marques d'une manière plus spécifique. La vérité est que derrière son caractère unique, le champagne cache une mosaïque de micro-terroirs, une vaste gamme de styles définis et une personnalité aux multiples facettes. Quelle est la vraie différenciation entre une bouteille et une autre? Quel est l'esprit et l'univers authentique de chacune des maisons prestigieuses?
Pol Roger pourrait certainement être considéré comme la maison de champagne la plus"britannique". D'autres surnoms peuvent inclure le "champagne du Gentleman" ou encore les "Bulles de l'anglais". Cette image vient d'une manière qui, dès le départ, était destinée au marché britannique avec une faveur pour le Champagne brut, mais aussi du fait qu'il était Le favori de Winston Churchill. Le fondateur, Pol Roger, a été succédé par ses deux fils Maurice et Georges "la voix" et "le nez" de l'entreprise. Ils ont réussi à  maintenir l'entreprise vivante et prospère, même à  travers la catastrophe de 1900, lorsque deux étages des caves et des bâtiments se sont effondrés soudainement. Cinq cents tonneaux et un million et demi de bouteilles ont été perdus. C'est l'amitié de Churchill et Odette Pol-Roger, la fille de Maurice qui a énormément aidé l'entreprise.
Quand Winston est mort en 1965, toutes les bouteilles de Pol Roger destinées au marché britannique étaient bordées de noir en hommage et en deuil symbolique. Par la suite, la célèbre Cuvée Prestige Sir Winston Churchill a été créée en 1975 comme un dernier hommage. Il est produit dans les meilleurs millésimes et vieilli pendant 9 ans, il ne compte aujourd'hui que 15 millésimes. Il a un style très lourd et distinctif qui lui est propre avec comme caractéristique principale la richesse et la rondeur.
Pol Roger est toujours une marque familiale avec une production qui n'est pas si grande. Le but a été et est toujours de faire du champagne qui donne du plaisir. Pourtant, nous serons bientôt en mesure de mettre l'accent sur leur potentiel de vieillissement. Une découverte merveilleuse a été faite dans les vestiges de 1900, 26 bouteilles en parfait état ont été retrouvées le 15 janvier dans un coin des débris. Plus pourrait être trouvé dès que l'enquête reprendra lentement et soigneusement. Les bouteilles d'environ 120 ans sont un rêve devenu réalité pour l'équipe actuelle.