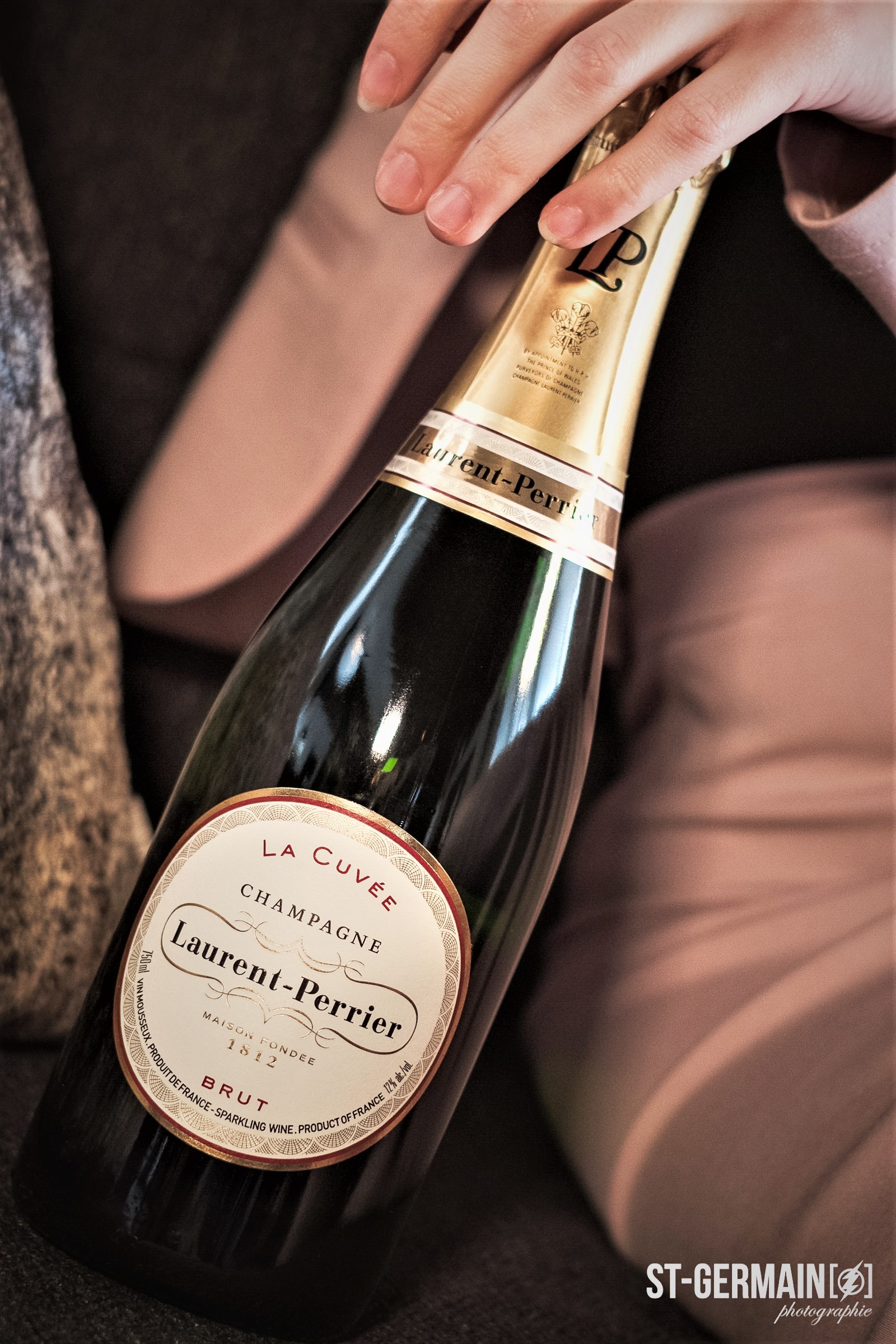 Champagne is something truly unique in many ways. There's an aura and mood surrounding this name that is both precise and mysterious at the same time. It's a mythic and exciting product that reached impressive distinction and status. This prominence has affected the appellation but also brands in a more specific ways. The truth is behind its unique character, the champagne hides a mosaic of micro-terroirs, a vast array of definite styles and overall a multifaceted personality. What is the true differentiation between a bottle and another? What is the authentic spirit and world of each of the prestigious houses?
Even if Champagne Laurent-Perrier was founded in 1812 and already celebrated its second centenary back in 2012, the story is really one of modernity. In 1939 Eugénie Laurent sold the House to the de Nonancourt family and in 1948 Madame de Nonancourt passed control of the House to her son Bernard. Full of the energy of youth and ideas, he had a modern vision of a champagne style that was cleaner on the palate, crisp and could be enjoyed simply at any time. He oversaw the introduction of stainless-steel tanks in the 1950s when barrels were the norm for the fermentation and maturation of base wines; the introduction of the multi-vintage premium cuvee Grand Siécle in 1959; as well as an actor to the evolution of the rosé category with the launch of Laurent-Perrier Cuvée Rosé  in 1968. He was a tireless ambassador thanks to which, The Laurent-Perrier Group is now the fourth largest of all the Champagne houses, owning several other estates, exporting worldwide and contracting a network of than 1,200 growers. The historic cellar master Michel Fauconnet, is the guardian and actor of the most innovative brand of the twentieth century.
Laurent-Perrier is simply put an epicurean vision of champagne; a sunshine drenched afternoon of pleasant rest filled with ambition and positivism. High proportion of chardonnay is an essential characteristic for its purest form and their signature non-vintage Brut champagne merely called "La Cuvée". It's a delicacy, perfectly fresh and balanced aperitif Champagne, bright like a cute little white flower and silky like the fluffy skin of a fresh peach.
The Laurent Perrier spirit is a straightforward, but still a sophisticate one.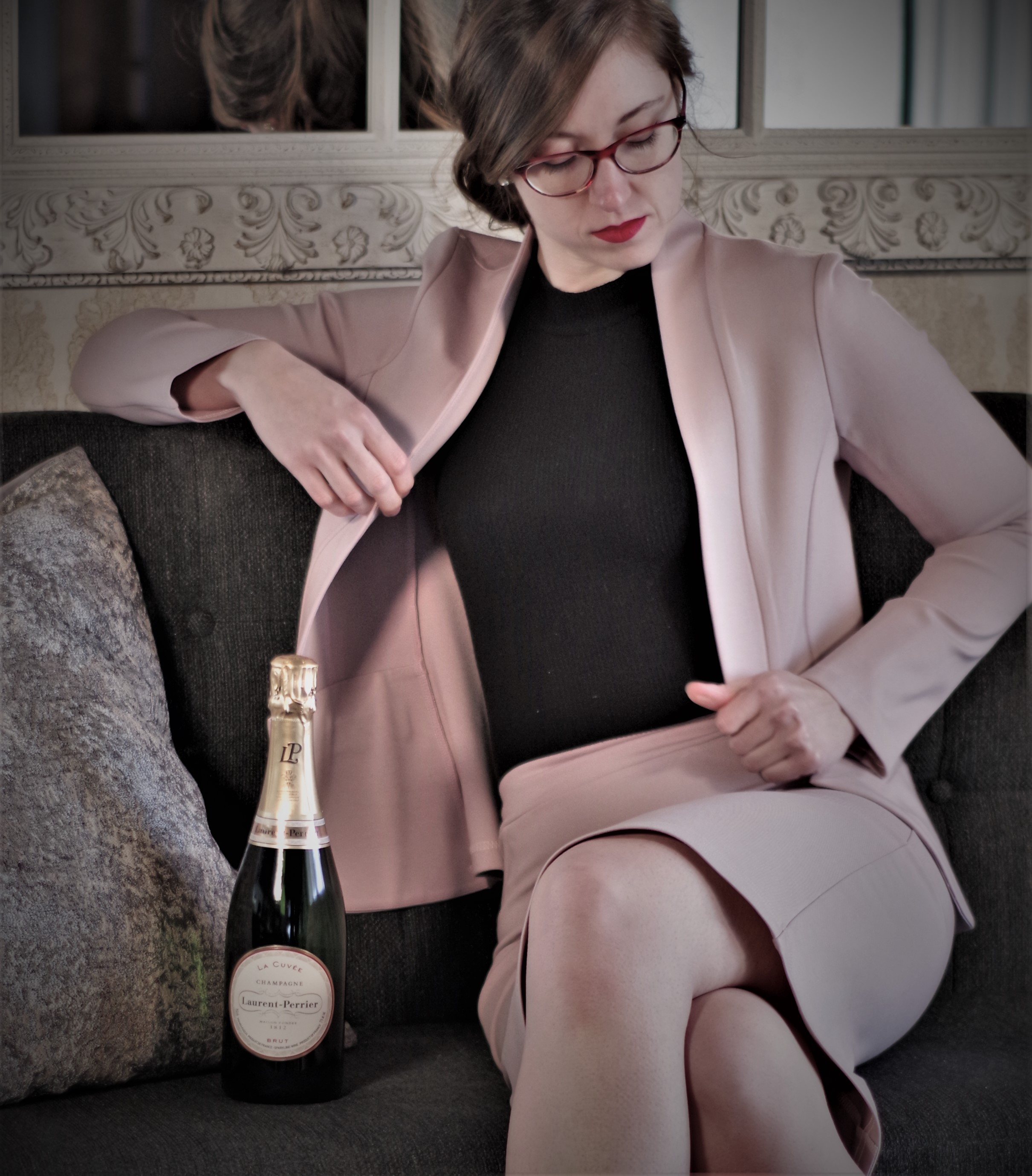 Les personnalités du champagne: Laurent-Perrier
Le Champagne est quelque chose de vraiment unique à  bien des égards. Il y a une aura et une ambiance autour de ce nom à  la fois précis et mystérieux. C'est un produit mythique et passionnant qui a atteint une distinction et un statut impressionnants. Cette importance a affecté l'appellation mais aussi les marques d'une manière plus spécifique. La vérité est que derrière son caractère unique, le champagne cache une mosaïque de micro-terroirs, une vaste gamme de styles définis et une personnalité aux multiples facettes. Quelle est la vraie différenciation entre une bouteille et une autre? Quel est l'esprit et l'univers authentique de chacune des maisons prestigieuses?
Même si le Champagne Laurent-Perrier a été fondé en 1812 et a déjà  fêté son deuxième centenaire en 2012, l'histoire est vraiment celle de la modernité. En 1939, Eugénie Laurent a vendu la maison à  la famille de Nonancourt et en 1948 Madame de Nonancourt a passé le contrôle de la maison à  son fils Bernard. Plein de l'énergie et des idées de la jeunesse, il avait une vision moderne d'un style champagne qui était plus propre en bouche, croustillant et qui pouvait être apprécié simplement à  tout moment. Il a supervisé l'introduction des cuves en acier inoxydable dans les années 1950 lorsque les barils étaient la norme pour la fermentation et la maturation des vins de base; l'introduction en 1959 de la cuvée premium multi-vintage Grand Siécle; il fut acteur de l'évolution de la catégorie rosé avec le lancement de Laurent-Perrier Cuvée Rosé en 1968. Il était un infatigable ambassadeur grâce auquel, Le Groupe Laurent-Perrier est maintenant le quatrième plus grand de toutes les maisons de Champagne, possédant plusieurs autres domaines, exportant dans le monde entier et contractant un réseau de plus de 1200 producteurs. Le maître de chai, Michel Fauconnet, est le gardien et l'ambassadeur de la marque des plus innovante du XXe siècle.
Laurent-Perrier est, simplement mis, une vision épicurienne du champagne; un après-midi baigné de soleil et de repos agréable rempli d'ambition et de positivisme. Une forte proportion de chardonnay est une caractéristique essentielle pour sa forme la plus pure et son champagne Brut signature non-millésimé simplement appelé "La Cuvée". C'est un délice, un champagne apéritif parfaitement frais et équilibré, lumineux comme une mignonne petite fleur blanche et soyeuse comme la peau moelleuse d'une pêche fraîche.
L'esprit Laurent Perrier est simple, mais toujours sophistiqué.