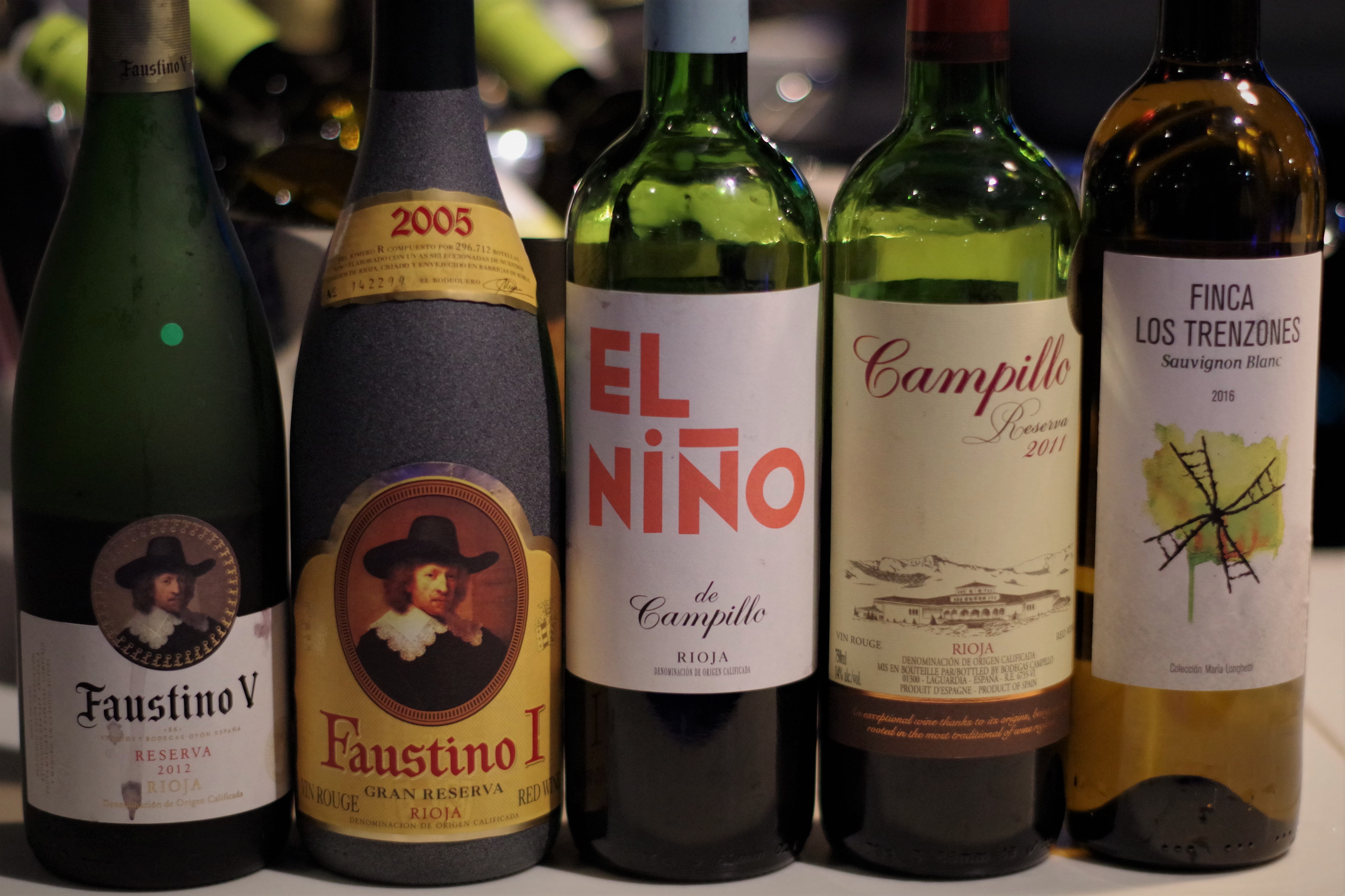 Faustino is a high volume winery which presents itself as the leading Gran Reserva producer and owner of the region's largest vineyard area, with 650 hectares spread across the villages of Laguardia and Oyón, and almost 50,000 aging barrels. In fact, it's even part of a bigger group. Faustino is an important group which includes Bodegas Campillo and Marqués de Vitoria in Rioja; Bodegas Valcarlos in Navarra, Bodegas Portia (designed by Norman Foster) in Ribera del Duero; Condesa de Leganza in La Mancha and Bodegas Victorianas.
Very distinctive in style with the Flemish-inspired characters on the labels, a tribute to Faustino Martinez de Albéniz, who laid the foundation of this modern and export-minded family, the frosted glass bottles and the mesh for the Gran Reserva. Bodegas Faustino is one of Spain's best-known wineries, and Faustino I is its flagship wine. Popular throughout the world, it's no surprise to learn that Faustino I is the world's most exported Gran Reserva Rioja.
Every winery of the group seem to have a bit of distinction to them. Finca los Trenzones, in the heart of La mancha but with a uniqueand unusual 800 meters of altitude. Bodega Campillo, at the foot of the Sierra de Cantabria,that combines the youth of El Niño, the youngest of the winery and earthier wines such as the reserva. Portia Roble is an architectural beast in Ribera del Duero and of course Faustino, the famous and loved brand.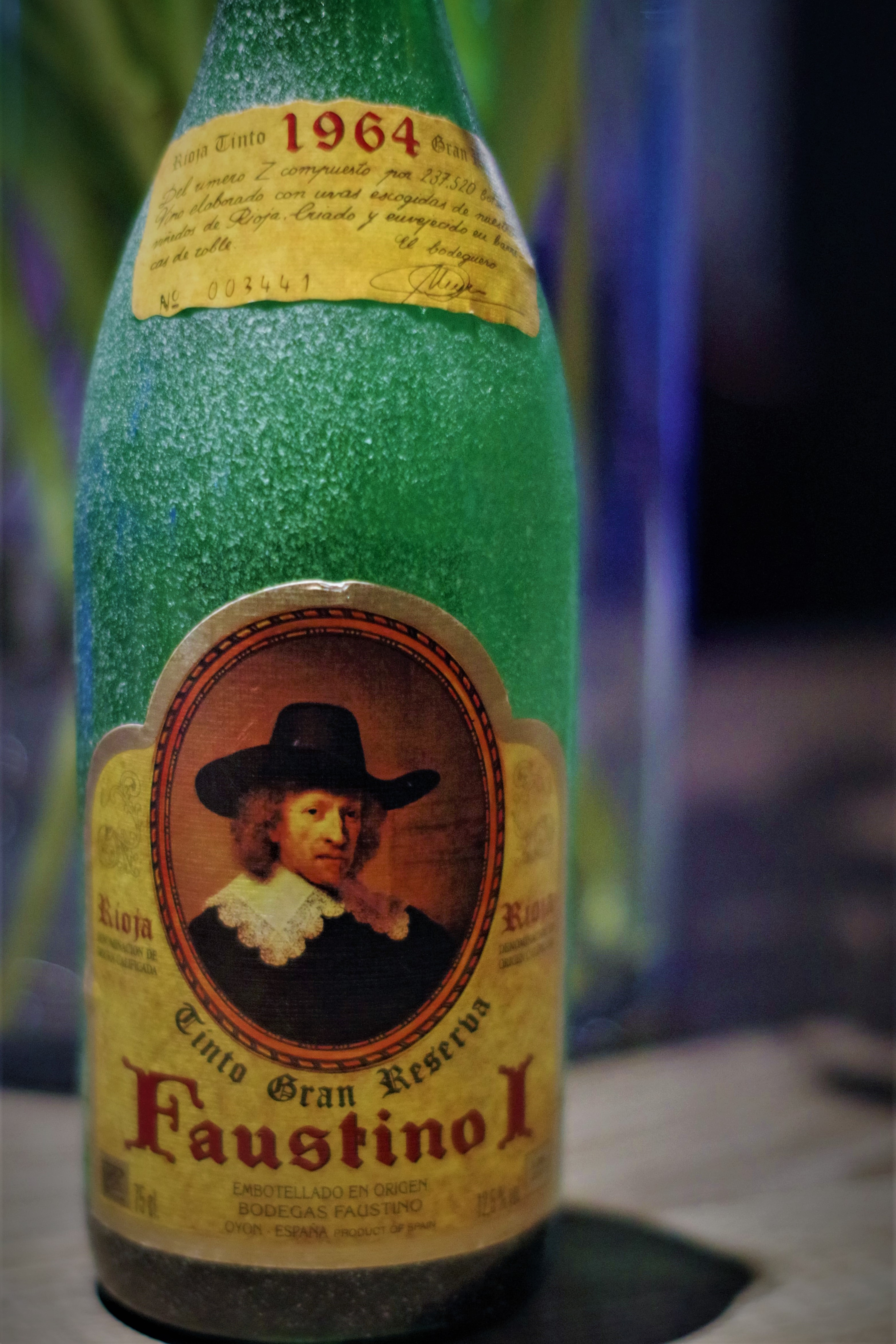 Faustino est une cave à  haut volume qui se présente comme le premier producteur de Gran Reserva et propriétaire de la plus grande zone viticole de la région, avec 650 hectares répartis dans les villages de Laguardia et Oyón, et près de 50 000 barils vieillissants. En fait, Faustino fait même partie d'un groupe plus important qui comprend Bodegas Campillo et Marqués de Vitoria à  Rioja; Bodegas Valcarlos en Navarre, Bodegas Portia (conçu par Norman Foster) à  Ribera del Duero; Condesa de Leganza à  La Mancha et Bodegas Victorianas.
Très typé avec des personnages d'inspiration flamande sur les étiquettes, hommage à  Faustino Martinez de Albéniz, qui a jeté les bases de cette famille moderne et tournée vers l'exportation, les bouteilles en verre dépoli et la maille pour la Gran Reserva. Bodegas Faustino est l'un des vignobles les plus connus d'Espagne, et Faustino I est son vin phare. Populaire dans le monde entier, il n'est pas surprenant d'apprendre que Faustino I est le Gran Reserva le plus exportée au monde.
Chaque cave du groupe semble avoir un peu de distinction. Finca los Trenzones, au coeur de La Mancha mais avec une altitude unique et inhabituelle de 800 mètres. Bodega Campillo, au pied de la Sierra de Cantabria, qui combine la jeunesse d'El Niño, le plus jeune des vins du groupe et la complexité franche du reserva. Portia Roble est une bête architecturale à  Ribera del Duero et bien sûr Faustino, la marque célèbre et aimée du monde entier.