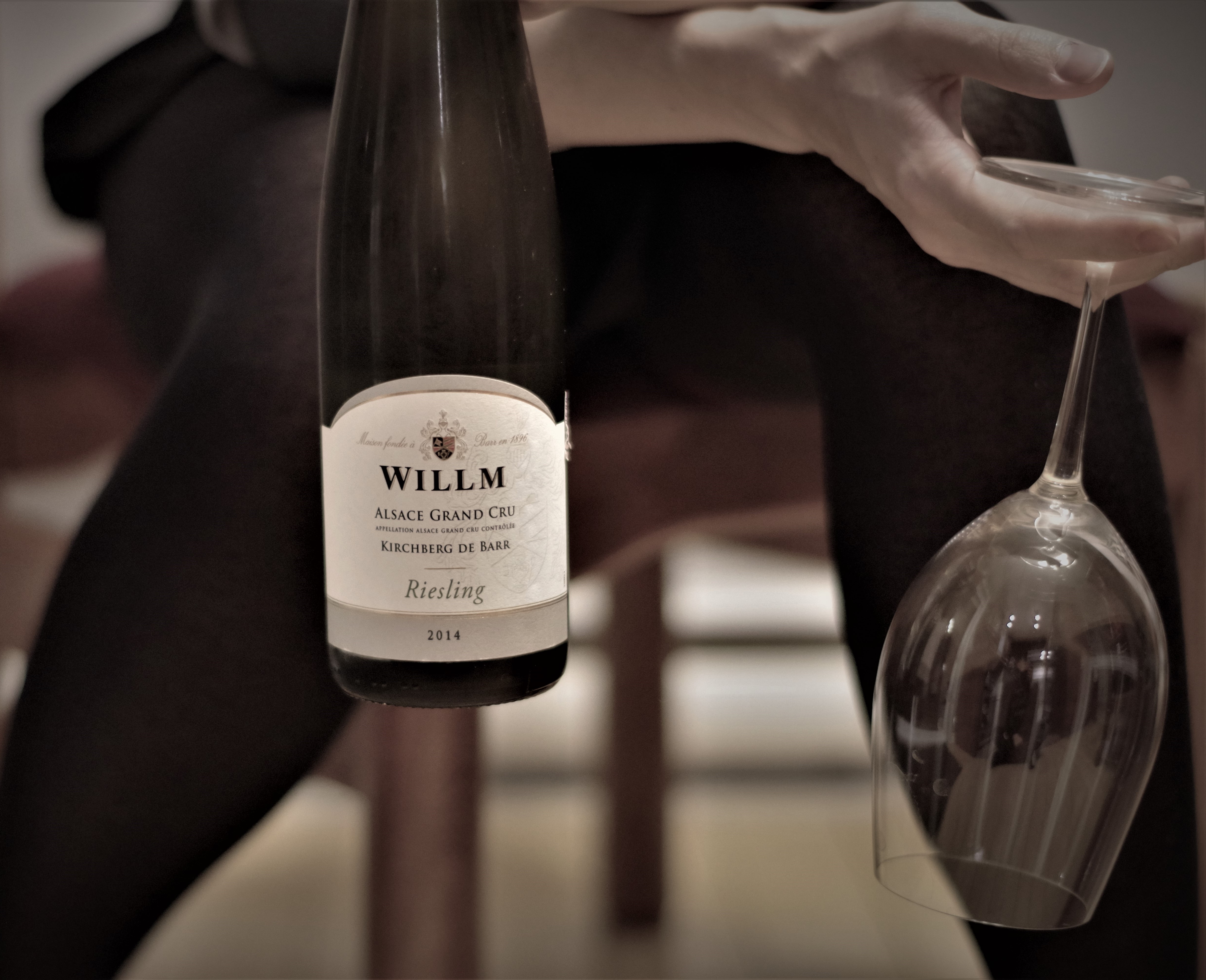 Alsace Willm Estate was founded in 1896 in the town of Barr, France (South of Strasbourg). Owner of the famous Clos Gaensbroennel, the walled vineyard within Grand Cru Kirchberg de Barr famed for producing one of the world's best Gewurztraminer wines. It translates to "goose fountain" and refers to the ancient stone fountain just outside the Clos. Maison Willm has always been concerned with revealing the best of its terroirs and sharing its exceptional wines with the whole world. This drives towards international made it the first producer in Alsace to export to the United States after prohibition. Now we can enjoy a valuable export presence in North America.
While lots of wine lovers have been anxious for the quality and identity of the brand since it became part of the more industrial Wolfberger, there's no need to sacrifice them so fast. I understand Wolfberger is a gigantic coop that owns almost 10% of the whole Alsace vineyards. However, Willm and other brands such as Arthur Weysbeck and the newly acquired Lucien Albrecht are still quite on their own. Six winegrowers are truly the craftsman of the labels. Jean-Luc and Jean-Marc Ostertag are producing for the Grand crus respectively in Rielsing and Gewurztraminer. Dominique Haasz's vineyards are a significant part of the Willm final results. Michel Metz joined in 1985 with Gewurztraminer plots. Hervé Thomas and Hervé Kamm part of the new generation of Maison Willm winemakers. These guys are the identity of Willm, not Wolfberger.
The wines of kirchberg de Barr are known for its incredible freshness and powerful acidity. It may be profitable to give them 10 to 20 years of rest because of this strong power and structure. The potential is just outstanding. The Rieslings tends to evolve rather slowly and smoothly while the Pinots Gris has more smokiness and richness right from the start. Overall, the wines from this Grand cru has an impressive preciseness.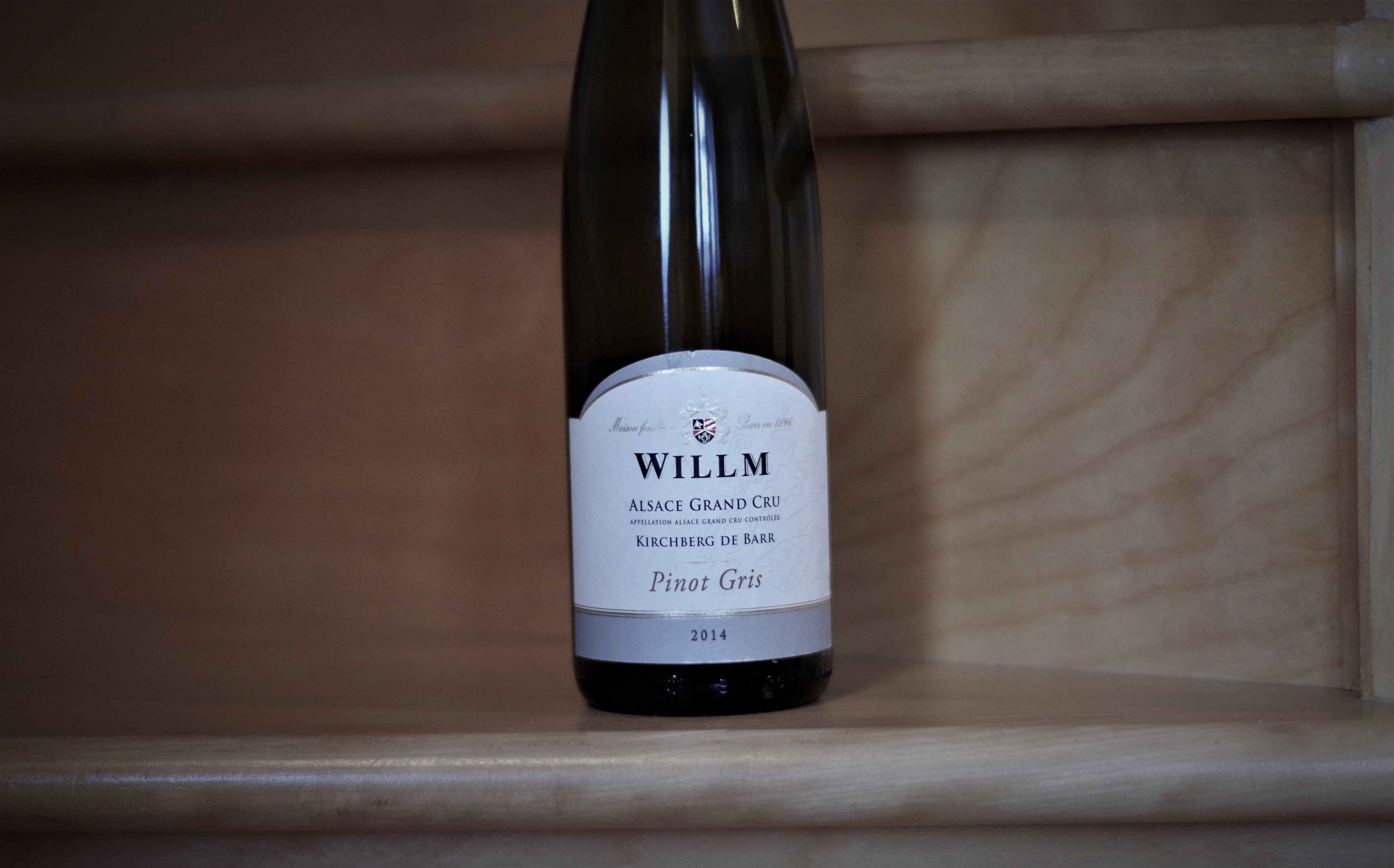 La maison Alsacienne Willm a été fondée en 1896 dans la ville de Barr, en France (sud de Strasbourg). Propriétaire du célèbre Clos Gaensbroennel, le vignoble clos au sein du Grand Cru Kirchberg de Barr célèbre pour la production de l'un des meilleurs Gewurztraminer. Il se traduit par "fontaine d'oie" et se réfère à  l'ancienne fontaine de pierre juste à  l'extérieur du Clos. La Maison Willm a toujours eu le souci de révéler le meilleur de ses terroirs et de partager ses vins d'exception avec le monde entier. Ce mouvement vers l'international en a fait le premier producteur alsacien à  exporter aux États-Unis après la prohibition. Nous pouvons maintenant profiter d'une présence d'exportation précieuse en Amérique du Nord.
Alors que de nombreux amateurs de vin se sont montrés soucieux de la qualité et de l'identité de la marque depuis qu'elle fait partie du groupe plus industriel Wolfberger, il n'est pas nécessaire de la sacrifier si vite. Je comprends que Wolfberger est une coopérative gigantesque qui possède près de 10% du vignoble alsacien. Cependant, Willm et d'autres marques comme Arthur Weysbeck et Lucien Albrecht, nouvellement acquis, sont encore tout à  fait indépendants. Six viticulteurs sont réellement les artisans des étiquettes. Jean-Luc et Jean-Marc Ostertag produisent pour les Grand Crus respectivement en Rielsing et en Gewurztraminer. Les vignobles de Dominique Haasz sont une partie significative des résultats finaux de Willm. Michel Metz rejoint en 1985 avec ses parcelles de Gewurztraminer. Finalement, Hervé Thomas et Hervé Kamm font partie de la nouvelle génération de vignerons de la Maison Willm. Ces hommes sont l'identité de Willm, pas Wolfberger.
Les vins de Kirchberg de Barr sont connus pour leur incroyable fraîcheur et leur acidité puissante. Il peut être utile de leur accorder 10 à 20 ans de repos à cause de cette puissance et de cette structure. Le potentiel est tout simplement exceptionnel. Le Riesling a tendance à évoluer plutôt lentement et en douceur tandis que le Pinots Gris a plus de fumé et de richesse dès le début. Globalement, les vins de ce Grand Cru présentent une précision impressionnante.