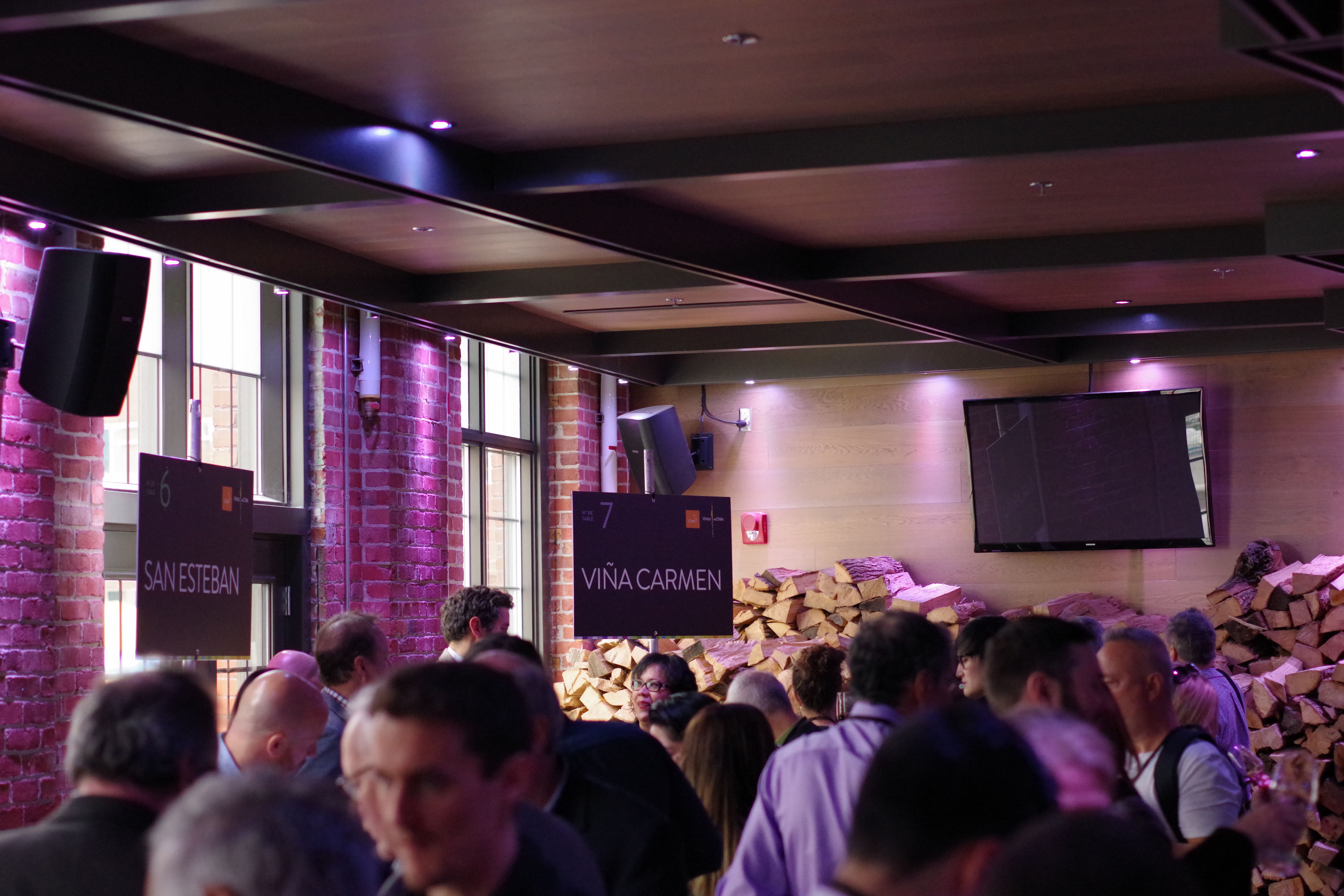 On any wine lists, I find that ever so often wines from Chile are much overlooked. Consumers know it could be great but still hesitate. This should help convince you to make the step and explore Chilean wines or make you love them even more. Chances are that your last encounter may be with a just-ok very cheap Chardonnay or a very basic Cabernet. You need to go beyond your first impression. Chile's wines are more and more quality-focused with quality terroir, uses of old vines, organic and biodynamic culture, experimentation and research.
Sur toutes les listes de vins, je trouve que très souvent les vins du Chili sont très négligés. Les consommateurs savent que cela pourrait être génial mais hésitent encore. Cet article devrait vous convaincre de faire le pas et d'explorer les vins chiliens ou vous les faire aimer encore plus. Les chances sont que votre dernière rencontre était avec un Chardonnay juste-ok très bon marché ou un Cabernet très basique. Vous devez aller au-delà  de votre première impression. Les vins chiliens sont de plus en plus axés sur la qualité avec des terroirs de qualité, l'utilisation de vieilles vignes, la culture biologique et biodynamique, l'expérimentation et la recherche.
CARMÉNÈRE
Once almost extinct, Carménère has been found in Chile where it was believed to be merlot. It is Chile's treasured grape and can be quite great. Carménère is known for its important Pyrazine compounds, greeny, bell pepper aromas. It can appear overwhelming when the wine is under-developed; however, a good expression of Carménère is a fabulous food wine.The finer examples of Carménère have been found in tiny areas within the larger Rapel Valley area including Peumo in Cachapoal and Apalta in Colchagua. Yeah for Carménère.
Auparavent presque disparu, le Carménère a été retrouvé au Chili où il a été confondu à  du merlot. C'est le cépage précieux du Chili et peut faire des vins fantastiques. Le Carménère est connu pour ses composés importants de pyrazine, arômes de poivrons verts et de verdure. Cet aspect peut paraître accablant quand le vin est en sous- maturité; Cependant, une bonne expression de Carménère est un vin de nourriture fabuleux. Les plus beaux exemples de Carménère ont été trouvés dans de petites zones dans la grande région de Rapel Valley, y compris Peumo à  Cachapoal et Apalta à  Colchagua. Youpi pour le Carménère.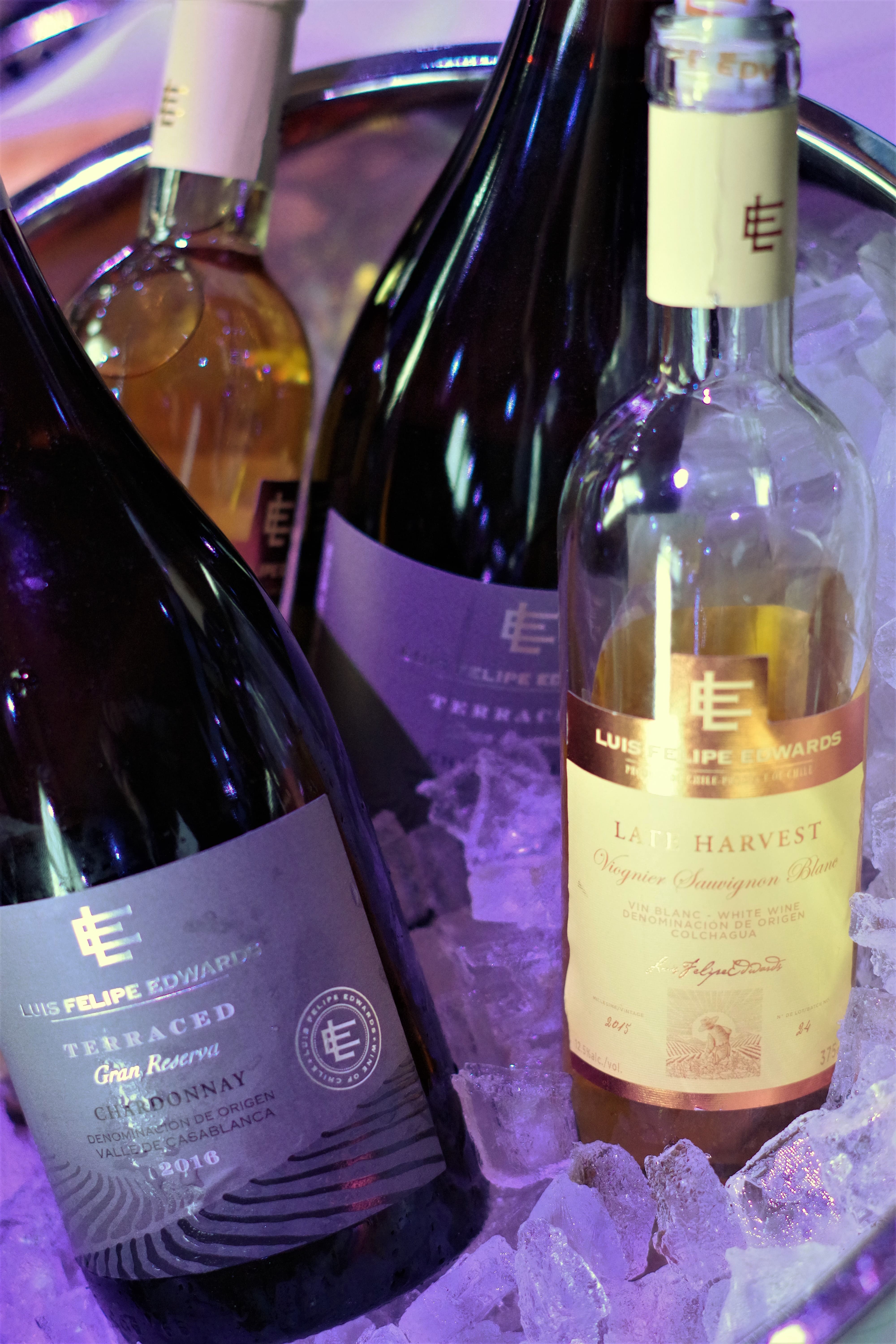 THE UNIQUE LAND
Just a glance at a map is enough to understand that this very narrow, lateral piece of land is quite unique. The Andes divide the country from Argentina so the whole country is stuck between mountains and coast. Some wine labels may even note where the vineyards fall:  Costa (near the coast), Andes (near the mountains), and Entre Cordilleras (in between). It's in this array of climate, from North to South, that an even greater array of appellation is currently making their marks and proving their worth.
Il suffit de jeter un coup d'Å"il sur une carte pour comprendre que cette parcelle latérale très étroite est tout à  fait unique. Les Andes divisent le pays de l'Argentine de sorte que tout le pays est coincé entre les montagnes et la côte. Certaines étiquettes de vin peuvent même indiquer où les vignobles tombent: Costa (près de la côte), Andes (près des montagnes), et Entre Cordilleras (entre les deux). C'est dans cette panoplie de climats, du Nord au Sud, qu'une gamme encore plus vaste d'appellations fait actuellement ses preuves et prouvent leur valeur.
VALUE
Chile is one of the hottest regions for great wines at reasonable prices. While some name brand can climb up in price, most of Chile's wine, even very qualitative ones from decent appellations are modestly priced.
Le Chili est l'une des régions les plus populaire pour les grands vins à  prix raisonnables. Alors que certaines marques de renom peuvent grimper en prix, la plupart des vins chiliens, même très qualitatifs, provenant d'appellations convenables, sont vendus à  des prix modestes.
EXCITING WHITES
The landscape of Chilean wine is dominated by red. It's easy to overlook Chilean white wines in favour of its reds. But it's also a mistake. Chile's new-wave whites represent a diverse and intriguing offering, with expressive attributes. Savoury Chardonnay, Resonnant Sauvignon Blanc and even oddity like Riesling or White Pinot noir are all vibrant and bold. Vine identification has also been important for white varieties. Much of what was once sold as Sauvignon Blanc was in fact Sauvignonasse.
Le paysage du vin chilien est dominé par le rouge. Il est facile d'oublier les vins blancs chiliens en faveur de ses rouges. Mais c'est aussi une erreur. Les nouvelles vagues du Chili présentent une offre diverse et intrigante, avec des attributs expressifs. Chardonnay savoureux, Resonnant Sauvignon Blanc et même des curiosité comme du Riesling ou du Pinot noir… blanc sont tous vibrants et audacieux. L'identification de la vigne a également été importante pour les variétés blanches. Une grande partie de ce qui était autrefois vendu comme Sauvignon Blanc était en fait du Sauvignonasse.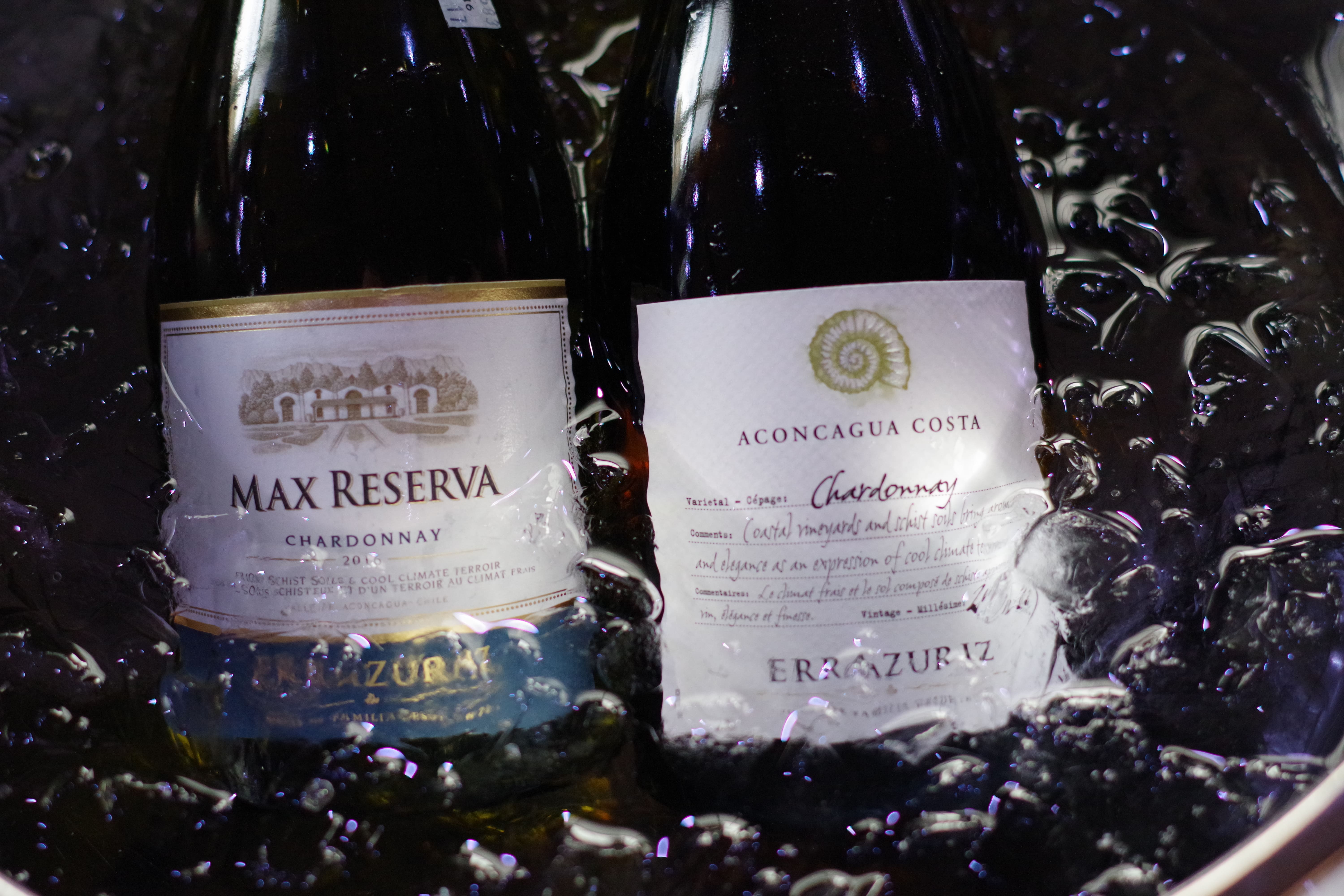 PISCO
There is a still a thriving fruit industry and thousands of acres of mainly Moscatel grapes dedicated to the production of the local spirit pisco. Pisco sours are the great revelation for many visitors to Chile.
Il y a encore une industrie fruitière prospère et des milliers d'hectares de raisins principalement de Moscatel dédiés à  la production du spiritueux local pisco. Les Pisco Sours sont une grande révélation pour de nombreux visiteurs au Chili.
BORDEAUX BLENDS THAT AREN'T
The grapes of Cabernet Sauvignon, Merlot, Carménère, Petit Verdot, Malbec and sometimes Syrah are blended together to create Chile's own version of the classic Bordeaux Blend. These blends produce some of the finest wines of Chile and you'll often see them labeled with a made up name (such as Auma, Alpha M, Don Maximiano, Aluvion, etc.)
Les cépages Cabernet Sauvignon, Merlot, Carménère, Petit Verdot, Malbec et parfois de la Syrah sont assemblés pour créer la version chilienne du classique assemblage bordelais. Ces mélanges produisent certains des meilleurs vins du Chili et vous les verrez souvent étiquetés avec un nom inventé (comme Auma, Alpha M, Don Maximiano, Aluvion, etc.)
ROOTSTOCK
Chile is one of the only places in the world that is Phylloxera free. Nearly all of Chile's vineyards are planted on their own rootstock, a feat which very few regions can attest to due to the near-worldwide infestation. Chile has been kind of immune due to its sheltered, isolated location and its sandy soils.
Le Chili est l'un des seuls endroits dans le monde qui est libre de Phylloxera. Presque tous les vignobles du Chili sont plantés sur leur propre racines, un exploit dont peu de régions peuvent témoigner en raison de l'infestation quasi-mondiale. Le Chili a été un peu immunisé en raison de son emplacement abrité et isolé et de ses sols sablonneux.
TOP REGIONS
Producers are working hard to identify new and more specific sub-regions within the main valleys. Chile has 14 wine regions spanning nearly 1000 miles of various climates from north to south. There is huge diversity. Truly it is in the extremes of these growing areas where Chile finds its niche. Roughly, there's Elqui and Limari to the North, the cooler Aconcagua and well-known Maipo in the middle and the drastically different South. However, those are just generalisation as the appellations are only becoming more specific. It's way more complex than it appears and it's becoming very precise.
Les producteurs travaillent d'arrache-pied pour identifier de nouvelles sous-régions plus spécifiques dans les principales vallées. Le Chili a 14 régions viticoles couvrant près de 1600 km de divers climats du nord au sud. Il y a une énorme diversité. Vraiment, c'est dans les extrêmes de ces zones de croissance où le Chili trouve son créneau. En gros, il y a Elqui et Limari au Nord, l'Aconcagua plus frais, le Maipo bien connu au milieu et le Sud radicalement différent. Cependant, il ne s'agit que d'une généralisation car les appellations ne font que se préciser. C'est beaucoup plus complexe qu'il n'y paraît et ça devient très précis.