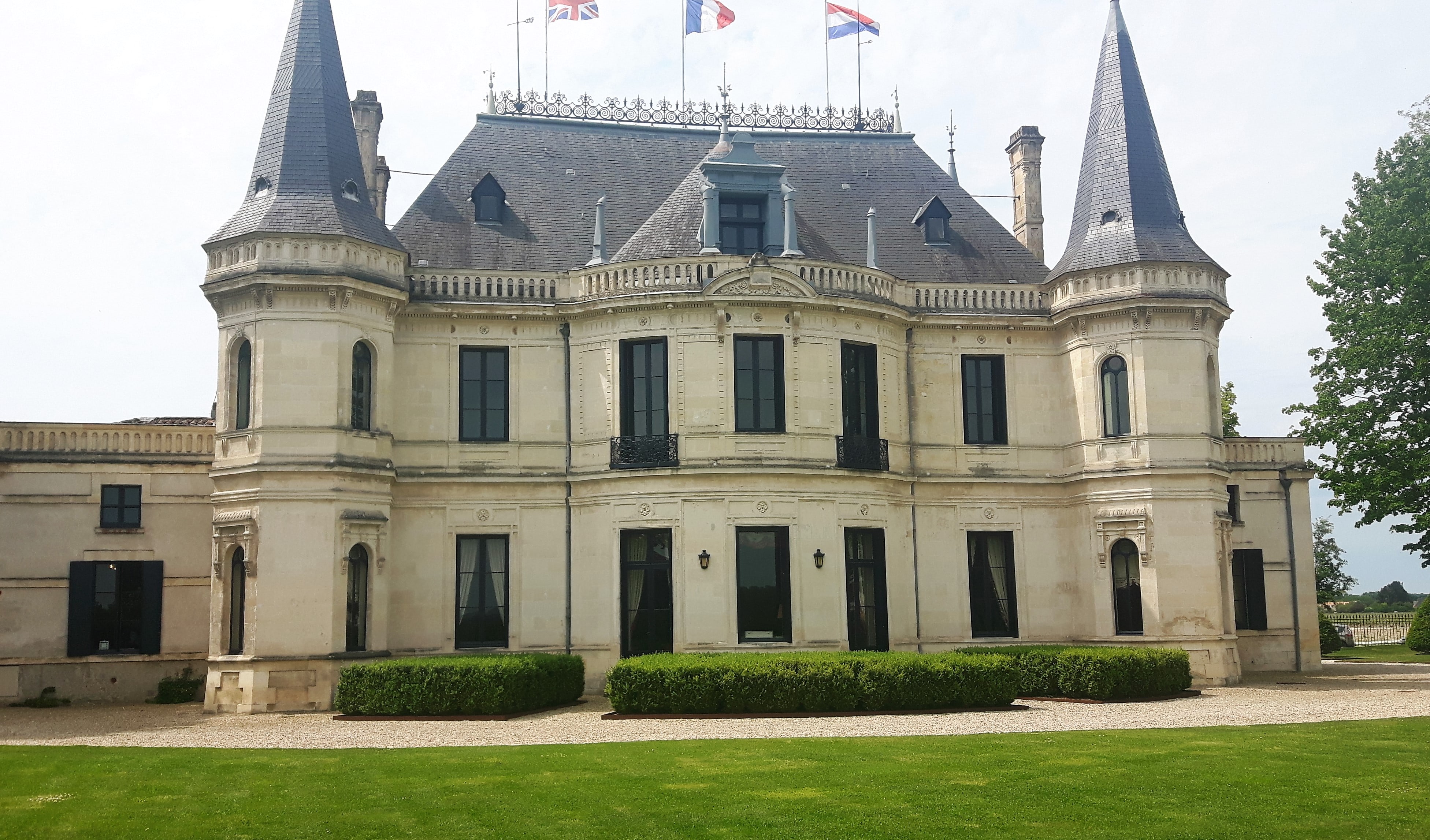 Château Palmer is one of the most stunning Castle in Médoc, the work of the architect Charles Burguet, to whom Bordeaux also owes two wings of its Museum of Fine Arts and its market of the Chartrons. It's in the middle of the Margaux Appellation, with a stunning view on the Margaux church. Built in 1856, the Castle has withstood a lot through the years. It was taken as headquarters by the Germans during the war, it was left to abandon and have seen centuries of history. Now the Castle has been partially renovated to greet and welcome important guests, but if you go to the second floor, you will find all traces time has left there.
In 1814, Lieutenant-Colonel Palmer met Madame Marie Brunet de Ferriere, widow of Gascq, who offered him the Médoc estate. It will now bear the name of Château Palmer. However, before gaining its actual name, the land was the propriety of Château d'Issan's owner and later took the name of Château de Gascq. In 1843, Charles Palmer sold Chateau Palmer to the Pereire family who invested a lot in the infrastructures, especially the famous and iconic castle. Afterwards, The Ginestet family, Miailhe family, Mahler-Besse family and the Sichel family jointly purchased the estate. Quite quickly, the Mahler-Besse and Sichel bought back most of the estate to become majority shareholders.
Château Palmer est l'un des châteaux les plus étonnants de Médoc, oeuvre de l'architecte Charles Burguet, auquel Bordeaux doit aussi deux ailes de son Musée des Beaux-Arts et son marché des Chartrons. Il se tient au milieu de l'Appellation de Margaux, avec une vue imprenable sur l'église Margaux. Construit en 1856, le château a beaucoup résisté au cours des années. Il a été pris comme siège par les Allemands pendant la guerre, il a été abandonné et a vu des siècles d'histoire. Maintenant, le château a été partiellement rénové pour saluer et accueillir des invités importants, mais si vous allez au deuxième étage, vous trouverez toutes les traces que le temps a laissé.
En 1814, le Lieutenant-Colonel Palmer fit la rencontre de Madame Marie Brunet de Ferrière, veuve de Gascq qui lui proposa en aubaine le domaine Médocain. Celui portera désormais le nom de Château Palmer. Cependant, avant d'obtenir son nom proprement dit, le terrain appartenait au propriétaire du Château d'Issan et prenait plus tard le nom de Château de Gascq. En 1843, Charles Palmer vendit Château Palmer à la famille Pereire qui ont investit beaucoup dans les infrastructures, en particulier le célèbre et emblématique château. Ensuite, la famille Ginestet, la famille Miailhe, la famille Mahler-Besse et la famille Sichel ont acheté conjointement le domaine. Rapidement, Mahler-Besse et Sichel rachetaient la plupart des biens pour devenir actionnaires majoritaires.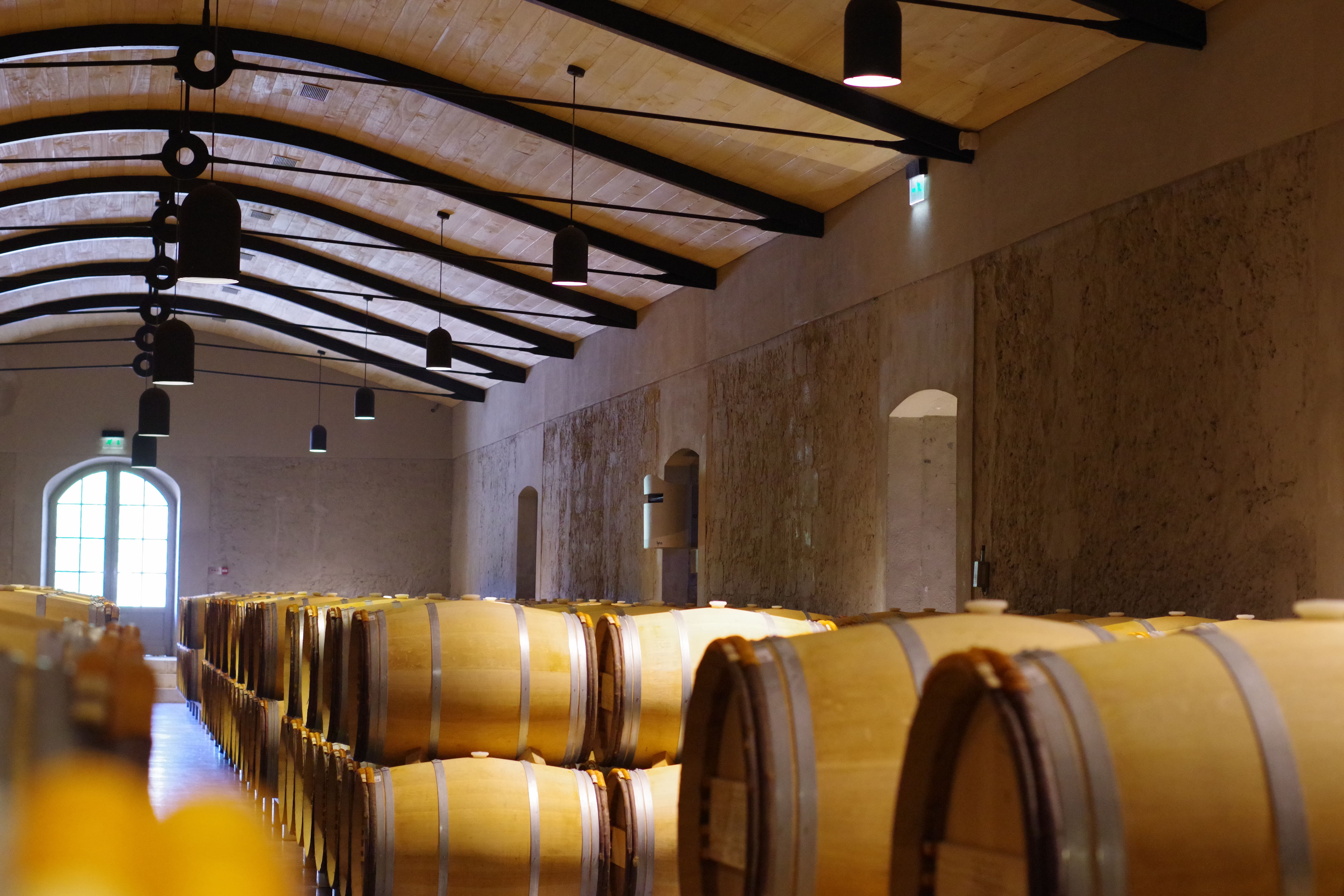 ALTER EGO
Chateau Palmer and its Alter Ego, are the two wines produced by the estate. Chateau Palmer also makes a small amount of white wine. Alter Ego made its debut with the 1998 vintage. Although it has the characteristics of a second wine, Palmer does not consider its Alter Ego as such. It comes from a separate plot of land and from a unique and different blend.
Château Palmer et son Alter Ego, sont les deux vins produits par la succession. Château Palmer fait également une petite quantité de vin blanc. Alter Ego a fait ses débuts avec le millésime 1998. Bien qu'il ait les caractéristiques d'un second vin, Palmer ne considère pas son Alter Ego comme tel. Il provient d'un terrain séparé et est issu d'un assemblage unique et différent.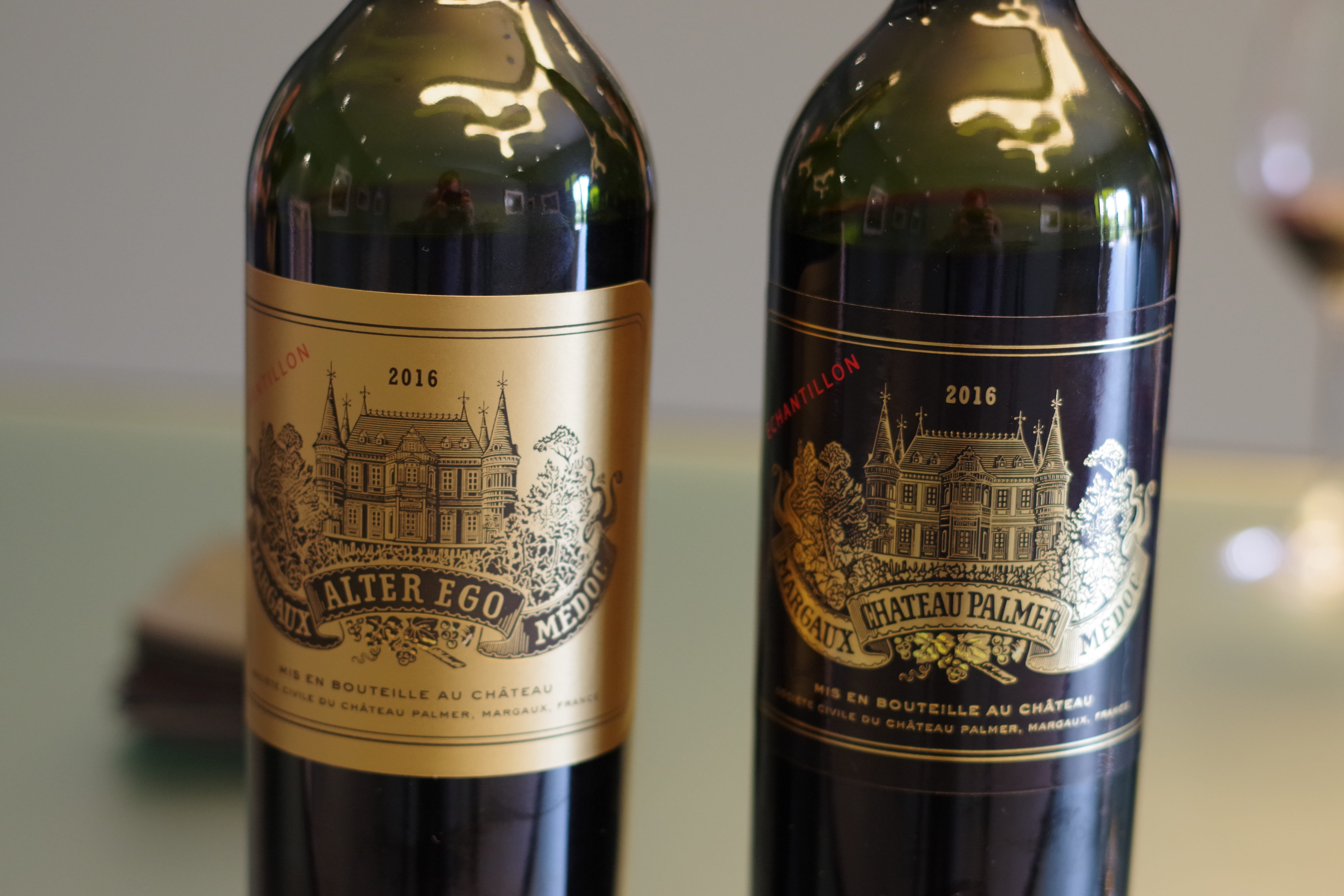 HISTORICAL XIX CENTURY WINE
In 2004, lots chosen from the most representative of the vintage were used to produce a new wine. It was a blend of 85% Palmer grapes and 15% Syrah from the Rhone and was produced as homage to a wine that might have been released historically in the 19th century. Only 100 cases of this beauty were produced for the initial vintage. The experience was repeated for this unique wine in 2006, 2007, 2010 and 2013. Since some of the grapes were coming from outside of Bordeaux, labeling laws proscribed the name Bordeaux on the bottle as well as the Palmer name and the Château Logo. It was sold as a simple Vin de Table.
En 2004, des lots choisis parmi les plus représentatifs du millésime ont été utilisés pour produire un nouveau vin. C'était un mélange de 85% de raisins de Palmer et de 15% de syrah du Rhône. Il a été produit en hommage à un vin qui aurait supposément été produit historiquement au 19e siècle. Seulement 100 caisses de cette beauté ont été produites pour le millésime initial. L'expérience a été répétée pour ce vin unique en 2006, 2007, 2010 et 2013. Puisque certains raisins venaient de l'extérieur de Bordeaux, les lois sur l'étiquetage interdisaient le nom de Bordeaux sur la bouteille ainsi que le nom de Palmer et le logo du Château. Il a été vendu comme un simple Vin de Table.