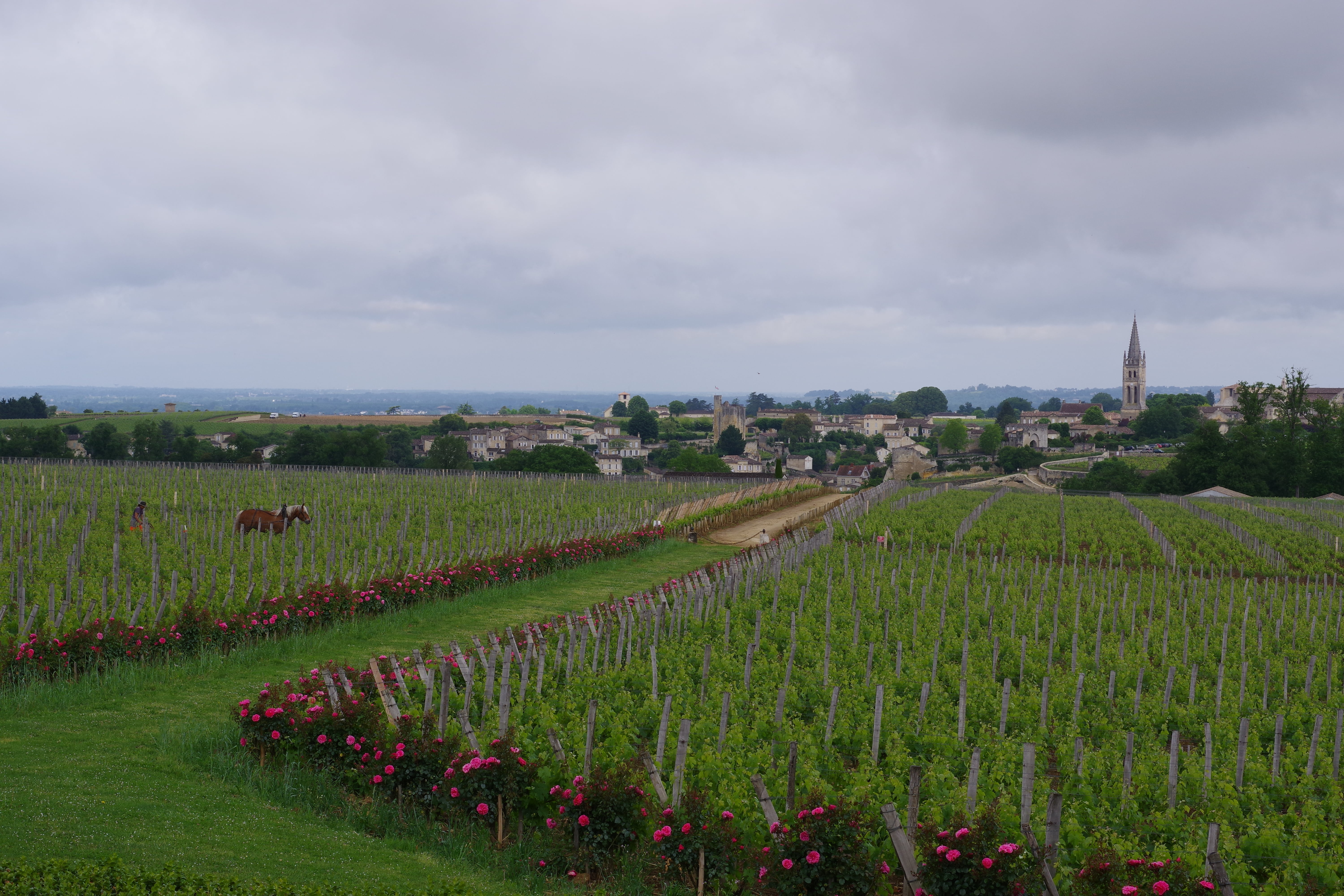 The beautiful Château of Troplong-Mondot was the property of Abbe Raymond de Seze, its creator. The estate was originally part of one sizeable domaine which included the vineyards of Château Pavie amongst others. In 1850, Raymond Troplong became the owner of this Right Bank estate. Following in the custom of the time, the new owner, Troplong combined the name of the land with his last name and came up with Troplong Mondot. In 1921, George Thienpont acquired the estate and later also purchased Vieux Château certan. Some bad vintages later, economic reasons forced him to sell Troplong Mondot. Now, the estate has been owned by the Valette and Pariente families for some generations.
Troplong Mondot was and is still one of the biggest estate of Saint- Émilion with its 33 hectares of vines.
Le magnifique Château de Troplong-Mondot était la propriété de l'abbé Raymond de Seze, son créateur. Le domaine était à  l'origine un domaine important qui comprenait les vignobles de Château Pavie entre autres. En 1850, Raymond Troplong est devenu le propriétaire de ce domaine de la rive droite. Suivant la coutume de l'époque, le nouveau propriétaire, Troplong a combiné le nom du terrain avec son nom de famille et a formé Troplong Mondot. En 1921, George Thienpont a acquis la succession et a ensuite acheté Vieux Château certan. Quelques mauvais millésimes plus tard, des raisons économiques l'ont contraint à  vendre Troplong Mondot. Maintenant, le domaine appartient aux familles Valette et Pariente depuis quelques générations.
Troplong Mondot était et est toujours l'un des plus grands domaines de Saint-Émilion avec ses 33 hectares de vignes.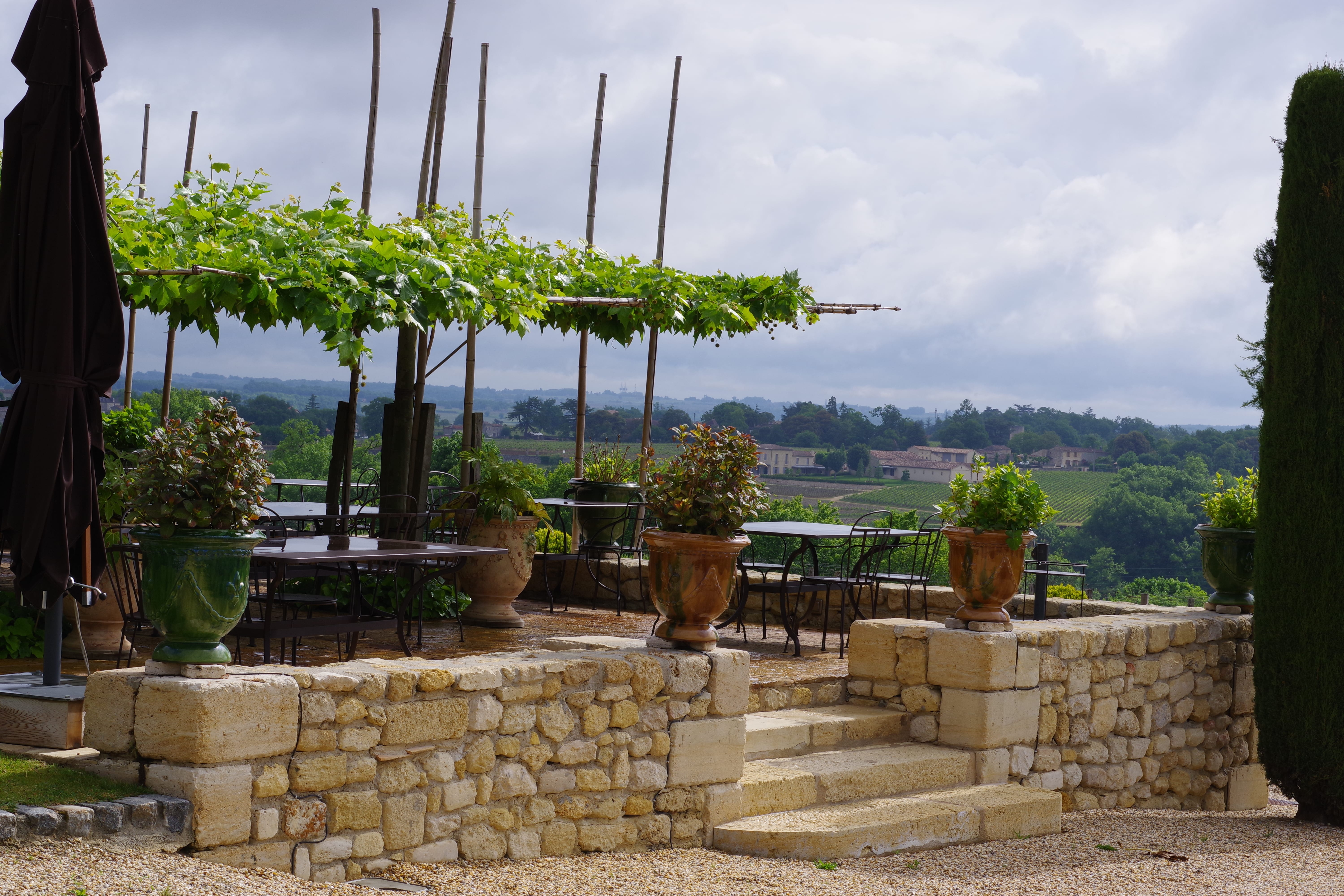 MORE THAN A VINEYARD
Since 2010, the first rooms of les belles perdrix de Troplong Mondot has been renovated. It was the start of a transformation for the empty castle to a nice guest house. There's even a vineyard house, right in the middle of the vines, for a more private stay. Then, in 2012, les belles Perdrix de Troplong Mondot widened their offer and opened a restaurant and the chef David Charrier quickly gained his first Michelin star in 2016.
There's a very nice ambiance at Troplong Mondot. Between the beautiful gardens around the castle, the flowerful terrasse, the barking dogs, the friendly cat following visitors and the horses working between the vines, there's an animated, lively vibe.
Depuis 2010, les premières chambres des belles perdrix de Troplong Mondot ont été rénovées. C'était le début d'une transformation pour le château vide en une belle maison d'hôtes. Il y a même la maison des vignes, juste au milieu du grand vignoble, pour un séjour plus privé. Puis, en 2012, les belles Perdrix de Troplong Mondot ont élargi leur offre et ont ouvert un restaurant. Le chef David Charrier a rapidement gagné sa première étoile Michelin en 2016.
Il y a une ambiance très agréable à Troplong Mondot. Entre les beaux jardins autour du château, la terrasse fleurie, les chiens qui aboient, le chat sympathique qui suit les visiteurs et les chevaux qui travaillent entre les vignes, il y a une énergie animée et vivante.