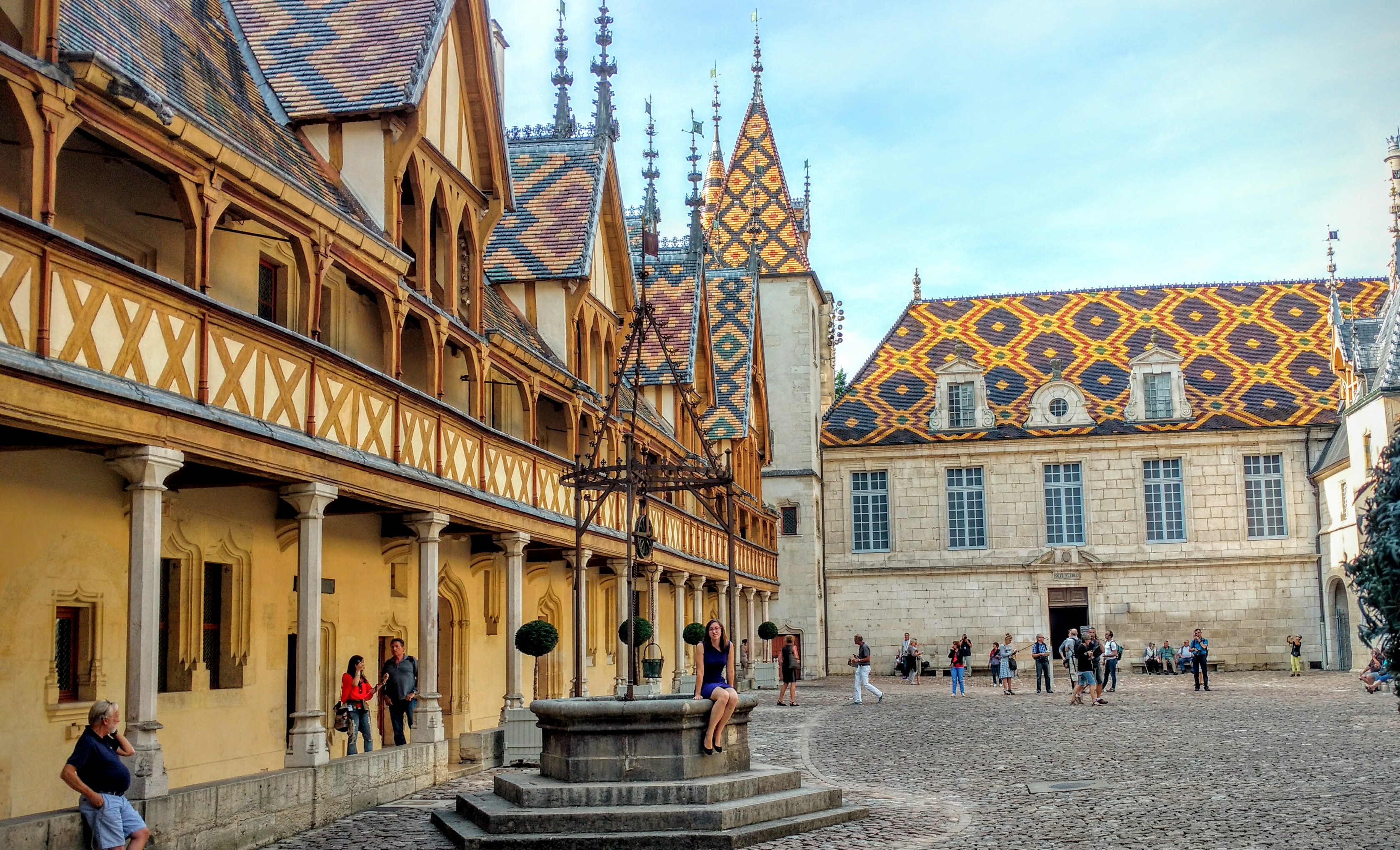 The Hotel-Dieu, nowadays called Hospices de Beaune should be a definite stop on any Burgundian trip. The Beaune city itself is a cutie, with little gems hidden between all the touristic Cafés and boutique. Any wine book fan would fall in love with the exhaustive selection you can find in the libraries shelves and any wine map fan would fall in love with the multitude of precise and historic map of the region. Of course, I'm an amateur of both and it was heaven.
L'Hôtel-Dieu, aujourd'hui appelé Hospices de Beaune, doit définitivement être visité lors de tout voyage bourguignon. La ville de Beaune, elle-même est trop mignonne, avec des trouvailles cachées entre tous les cafés et boutiques touristiques. Tout amateur de littérature sur le vin serait tombé en amour avec la sélection exhaustive que vous pouvez trouver dans les étagères des bibliothèques; et tout amateur de cartologie de vin serait tombé en amour avec la multitude de cartes précises et historique de la région. Bien sûr, j'en suis folle moi-même et c'était le paradis.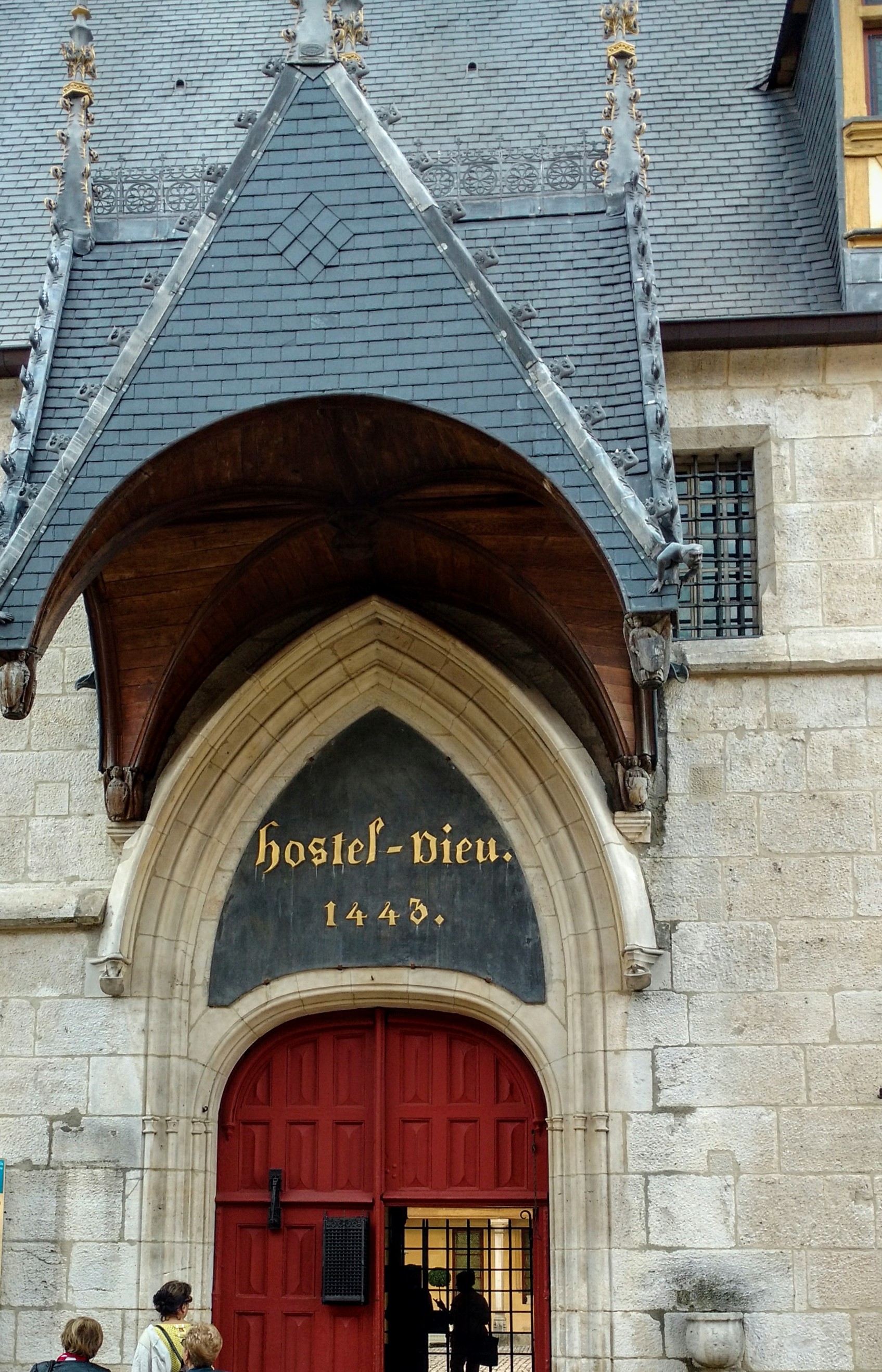 The Hospices de Beaune is the main attraction of the village itself. What started out as a hospital foundation from the Middle Ages, the Hospices de Beaune is now one of France's most prestigious historic monuments. Besides the historic and colourful architectural appeal of the monument, is a strong implication in the wine industry of the region and it all started with generosity.
Les Hospices de Beaune est  l'attraction principale. Ce qui a commencé comme une fondation hospitalière au Moyen Âge, est maintenant l'un des monuments historiques les plus prestigieux de France. Outre l'attrait architectural historique et coloré du monument, il y a une forte implication dans l'industrie vinicole de la région, et tout a commencé avec un simple don.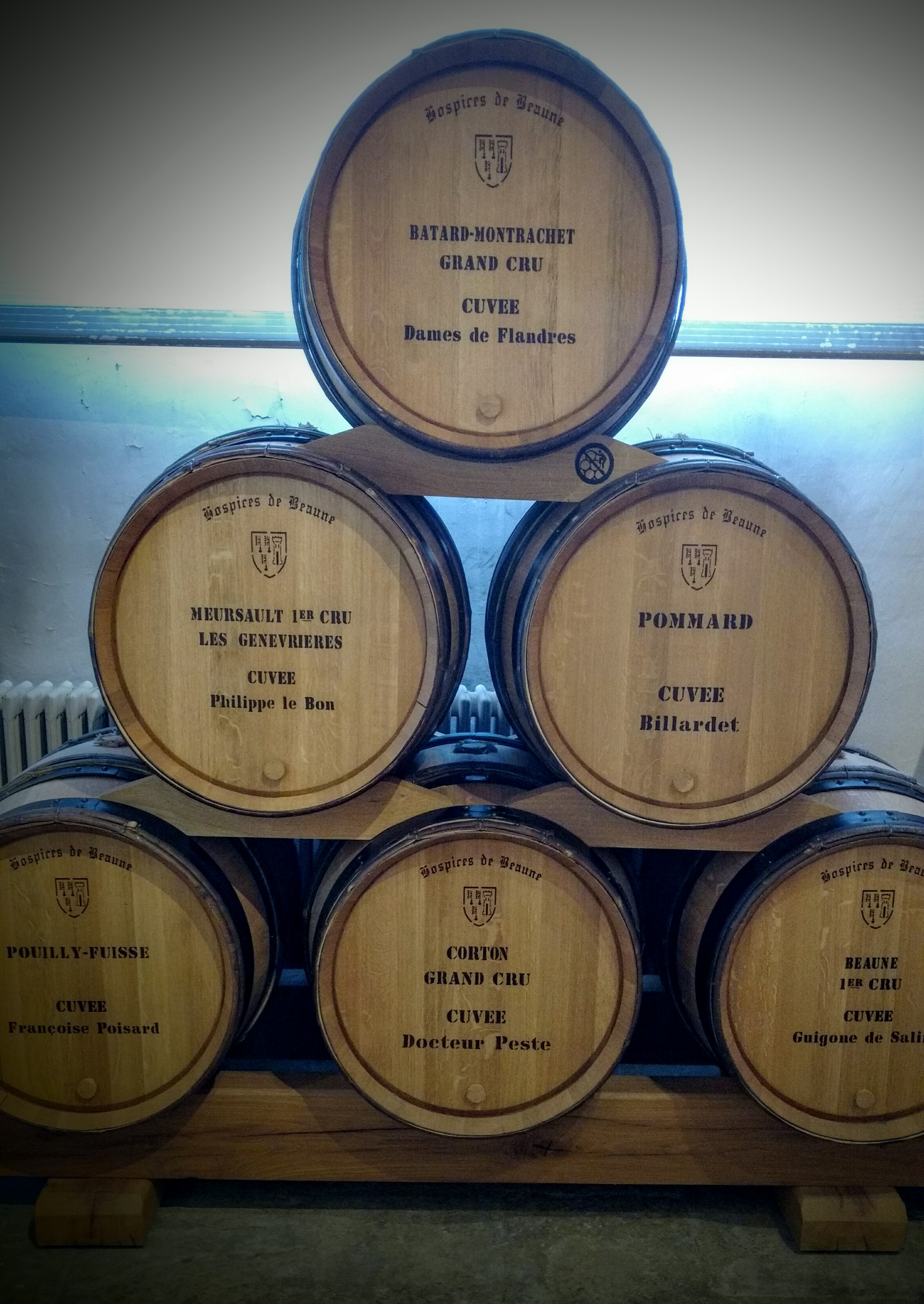 In 1457, Guillemette Levernier made the first gift of vineyards to the Hospices de Beaune, and this tradition was to continue for five centuries. Today, the wine estate is around 60 hectares, of which 50 are devoted to Pinot Noir and the rest to Chardonnay. Entrusted to 22 winemakers handpicked by its manager, this exceptional vineyard accounts for 85% of premiers crus and Grands crus sold at auction on the third Sunday in November. The sale, today organised by Christie's auction house, is the most famous wine charity auction in the world. The proceeds of the sale are used to improve the hospital's equipment and in the conservation of the Hôtel Dieu.
En 1457, Guillemette Levernier fit le premier don de vignes aux Hospices de Beaune, et cette tradition durera cinq siècles. Aujourd'hui, le domaine viticole est d'environ 60 hectares, dont 50 sont consacrés au Pinot Noir et le reste au Chardonnay. Confiée à  22 vignerons soigneusement et personnellement sélectionnés par le directeur, ce vignoble exceptionnel représente 85% des premiers crus et des Grands crus vendus aux enchères le troisième dimanche de novembre. La vente, organisée aujourd'hui par la maison Christie's, est la vente aux enchères de charité la plus célèbre au monde. Le produit de la vente est utilisé pour améliorer l'équipement de l'hôpital et pour la conservation de l'Hôtel Dieu.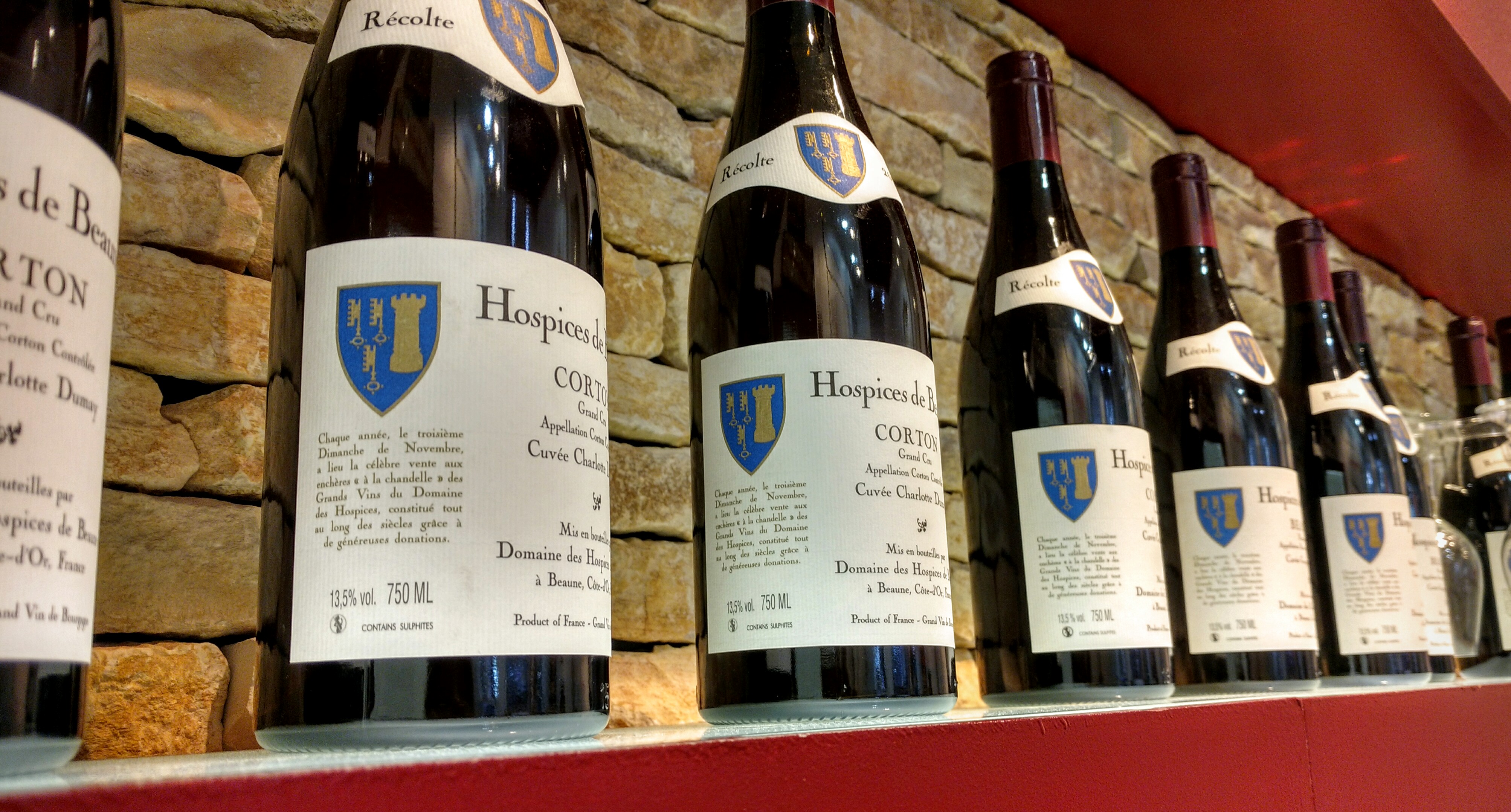 The Hospices de Beaune has an iconic status in burgundy as well as a well-developed influence and ownership in the industry. Its symbolism is widespread around the world, its hospital center has spread health, help and the auction is an annual meeting very valued of professionals of the vine and the wine.
Les Hospices de Beaune ont un statut emblématique en Bourgogne ainsi qu'une influence et une appartenance bien développées dans l'industrie. Son symbolisme est répandu dans le monde entier, son centre hospitalier a répandu la santé et la vente aux enchères est un rendez-vous annuel très prisé des professionnels de la vigne et du vin.